Trent Crews and Jonathan Fernandez were dating. Trent crews and Jonathan are openly gay. This couple announced their break up in show Love and Hip Hop: New York and are in bad blood now.
The LAHH star Jonathan found that his now ex-boyfriend Trent Crews was cheating on him. So, they decided to split. Talking about Jonathan, he was sent to Gay conversion therapy at a very young age.
Trent Crews and Jonathan Dating
The former LAHHNY gay couple Trent and Jonathan were in a lovely relationship. They are one of the Love and Hip Hop's first gay couple. However, their relation didn't last long. They got split on the show after Jonathan found that Trent Crews was cheating on him.
In the episode nine of season eight Trent and Jonathan were at a  restaurant and then Trent pulls out Jonathan's Marriage License. Jonathan tries to fight with Trent and Trent admits that he didn't know that Jonathan was married to a guy named Jonas.
According to Jonathan, Trent was telling all lies. Trent was well known about Jonathan's married life. Jonathan plus added that Trent was on talking with other men on Grindr( For the people who don't know, Grindr is one of the world's largest social networking app for the LGBTQ community).
Jonathan mentioned that once he decided to surprise Trent at the studios but when he reached there, Jonathan found that Trent was with fellow Love and Hip Hop star  Anais. The whole scene led Jonathan to suspect that his boyfriend was cheating on him. The most heartbreaking part for Jonathan was that Trent Pretended he didn't know about Jonathan's previous relationship.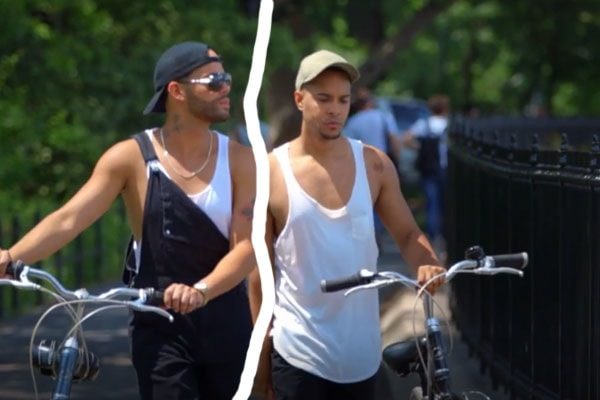 The gay relationship between Jonathan Fernandez and Trent Crew is officially over. Picture source: 1515 ave.

Are Trent and Jonathan still dating?
Trent Crews and Jonathan Fernandez officially got broke up on the show Love and Hip Hop. But some source claims that they are still together. In one of the clips, Jonathan was found cuddling and kissing his ex-boyfriend Trent which was uploaded on Trent's Instagram.
View this post on Instagram

The scene led all the fans and viewers to suspect that they are giving their relationship a second chance.
---
SuperbHub for more News and Entertainment.