The 90s was one of the most exciting eras in the entertainment world. It was one of the decades where child actors shot into the limelight. Some Hollywood actors/actress started their careers as child actors.
While some have faded and stayed away from the limelight, others have stayed on and build a successful career in acting.  Here are five of the young stars of Hollywood in the 1990s.
Macaulay Culkin
Macaulay Culkin is arguably famous for being the adorable child actor for the Home Alone franchise. For his outstanding performance, Macaulay Culkin was also nominated for Golden Globe for Best actor in the Home Alone 2: Lost in New York. Culkin is the godfather of Michael Jackson's daughter Paris Jackson, a tattoo fanatic.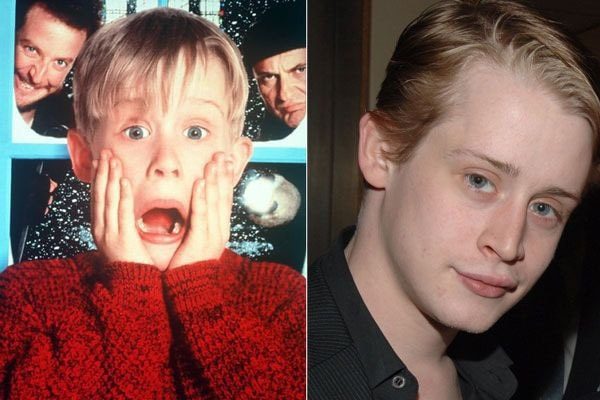 The star of Home Alone, Macaulay Culkin. Image Source: The Mirror.
Currently, the Home Alone star, Culkin was seen making guest appearances in shows such as Best of the Worst and Angry Video Game Nerd. In December 2018, he was seen in a commercial video for Google Assistant where he reprised his Home Alone role as Kevin Callister. As of 2019, Culkin is an executive producer on the Toejam and Earl game.
A year after Culkin said nothing turns you on more than your lady says, "Honey, I'm ovulating." the couple welcomed their first child, Dakota Song Culkin on April 5, 2021, with a long-time girlfriend, Brenda Song.
From child star to entering parenthood, Macaulay and Brenda revealed that they practiced a lot. Basically the MONDLER experience, eh? The new parents named their child in honor of Culkin's sister Dakota, who sadly died in 2008.
Edward Furlong
Another famous child actor of '90s, Edward Furlong star, rose into prominence when he starred alongside Hollywood legends such as Arnold Schwarzenegger, Linda Hamilton and Robert Patrick in the movie, Terminator 2: Judgment Day. Furlong was cast as the role of John Connor in the movie. For his performances, he won the Saturn Award for the Best Performance by a young actor and MTV Movie Award for the Breakthrough Performance in 1992.
The Terminator 2 child star actor, Edward Furlong. Image Source: Funtality
Furlong later went to develop weight issues, has also battled with alcoholism and drug addiction. He was arrested twice in March and May of 2013 for domestic violence. However, as of now, there is news that Furlong is trying to work hard and be in shape for possible Terminator comeback in the future.
Christina Ricci
Christina Ricci is an American actress and producer. She made a mark in Hollywood in 1990s with the movies such as The Mermaid and The Addams Family.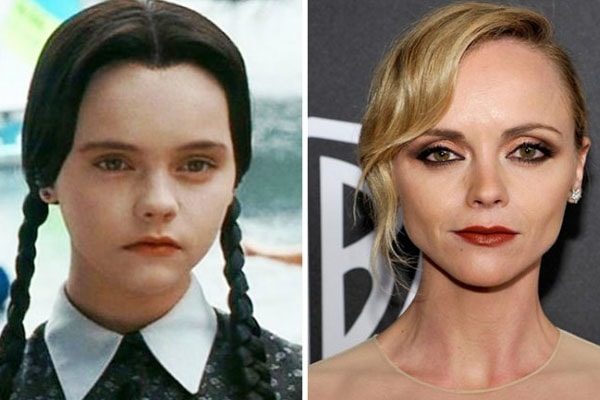 The Addams family star child actress, Christina Ricci. Image Source: Ridiculously Extraordinary.
Since then, Ricci has worked in movies such as Sleepy Hollow, Monster, Miranda,  Black Snake Moan among others. Similarly, she has appeared in American TV series such as Grey's Anatomy, Saving Grace, Z: The Beginning of Everything, etc.
Mary-Kate and Ashley Olsen
Olsen twins Mary-Kate and Ashley Olsen are famous pair twins who are former child actress who came into limelight by playing the dizygotic twins on the comedy hit series, The Full Stars. They stole the hearts of millions of people worldwide with their cute and innocent acting.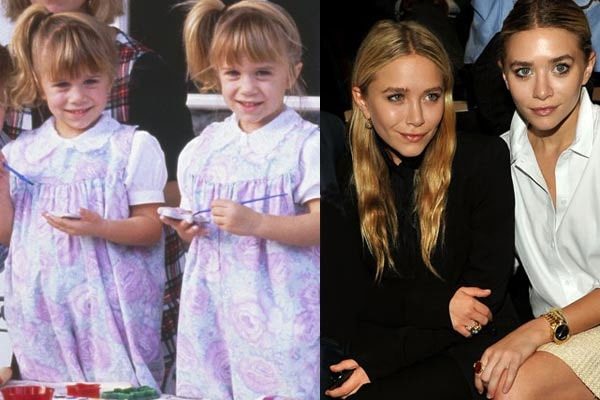 Child actresses turned fashion designers, Mary-Kate, and Ashley Olsen. Image Source: All That's Epic
The twins also have a sister, Elizabeth Olsen who is an actress renowned for portraying Scarlet Witch in the Avenger Movie franchise. They also have a brother, Trent Olsen. Currently, they are into fashion as they were accomplished fashion designer who has set several clothing lines like Mary-Kate and Ashley: Real style for real girls, The Row, Elizabeth & James and several more.
Mara Wilson
Like Olsen twins, Mara Wilson is also a former child actress. She became a national sensation in the US households after working in several movies such as Miracle on 34th Street, Mrs. Doubtfire, Matilda and Thomas, and the Magic Railroad.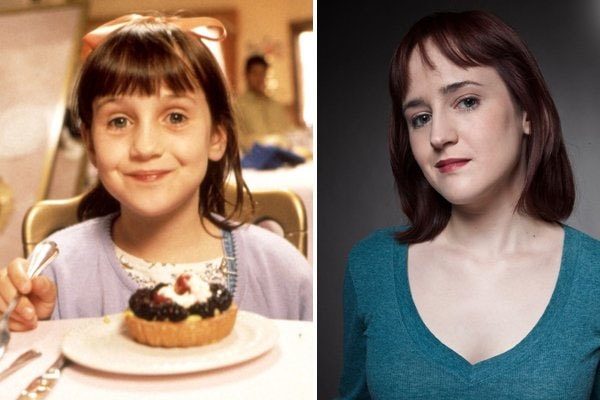 Matilda, was also a famed child actress, Mara Wilson. Image Source: Hall of the Wendigo.
The Matilda star, Mara Wilson after retiring from acting is now focusing on her writing career. She has written the play Sheeple which was produced for the New York International Fringe Festival in 2013 and also published her very own memoir entitled, "Where Am I Now?: True Stories of Girlhood and Accidental Fam."
SuperbHub for more News and Entertainment.