After the second season of Netflix's Queer Eye premiered on June 15, 2018, all the Fab 5 members, especially fashion expert Tan France made his way into millions of fans' hearts.
Of course, his fashion sense, styling tips, the way he styled people on camera, his representation to Muslim Immigrant community was incredible. And the fact that Tan France married his gay partner Rob France 8 years before and is together for 10 years is commendable too. So, how did the soulmates meet? And how did they fell for each other?
Tan France Dating, Proposal and Marriage
Tan Safdar first met his love Rob France on a dating site reportedly. France was born in England to Pakistani Parents. The fact of Tan Safdar being a British born Muslim immigrant and Rob being Wyoming-born Mormon made them sound different from one another initially.
Tan then shared to New York Post that their religions actually brought them together. Yes, he said since both of them had similarities in their daily practices, it became easier to date. For instance, they both don't smoke. Both of them have faith in their religion. Though they don't practice all, they do what works for them.
Tan initially lived in New York City with a roommate who was from Utah. And he traveled there occasionally with his friend. Tan Safdar fell in love with Salt Lake City and wanted to live there.
His desire became strong when he met and started dating Rob France after few years. Shortly after that, he decided that he will make Utah his home as he said to Salt Lake Tribune.
After dating for some time, Tan realized that Rob is the one and the lovebirds started living together. Rob and Tan France fell in love with each other and mutually decided to make Utah, their common favorite place their home.
They also sort of got engaged as on Queer Eye season 2 episode 2, Tan talked about his kind of non- proposal to his cast members. When asked if there wasn't an actual proposal, he said they just agreed that they are going to get married one day. And they even arranged a date.
According to Elle Australia, France couple have been living for ten years in Salt Lake City since 2008 and married for eight years. Tan France married his true soulmate indeed. As Rob also loves, adores and takes pride in his life partner on every chance he gets.
In 2015 interview with City Weekly, Tan France's husband Rob said that he was currently working as a full time pediatric nurse which he loves a lot. He also do artwork on the side. And the best thing that ever happened to him was to marry a European(Tan France). Currently, Rob is famous for his art work as a illustrator. His excellent piece of arts can be viewed in his Instagram and website.
Tan And Rob France: Best Couple Goals
The fashion expert, Tan who became famous as a part of Queer Eye initially didn't want to be part of the show. He felt representing Gay Muslim community  would be too much pressure for him to take.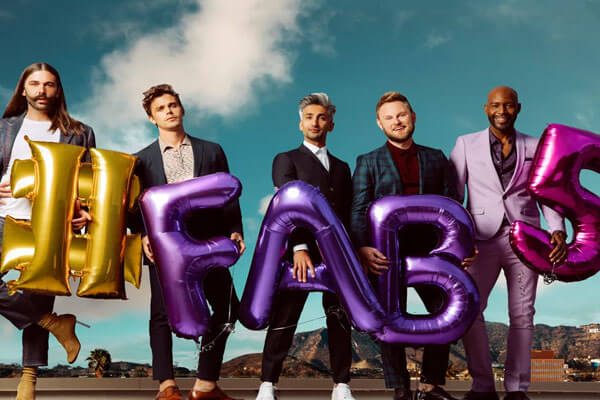 It was Rob who encouraged and inspired husband Tan to be the part of the show. Style Guru shared to The Mirror that his husband is really wonderful who inspired him to take the challenge. Tan added Rob reminded him that if it's not him( Tan),  who? If it's not now, then when?
This made in heaven couple are perfect match to each other. They also are planning to have a family. Yes, according to The Press, Tan France is planning to use surrogacy to have children. He said he truly wants six kids. But he will settle for four.
We can't wait to see the happy loving family of the romantic and adorable couple soon!
For more updates on celebrity news, entertainment, articles and biography, stay with us.