Tamika Catchings lesbian rumors in media shattered and was proved wrong when she got married to Parnell Smith. Tamika Catchings husband is a 32 years old former basketball player, Parnell Smith. The couple met in Los Angeles through a mutual friend in 2014. They dated for two years and took the relationship to the next level in February 2016.
Tamika Catchings Husband's Marriage Proposal
They were then living in two different states. Tamika was in Indianapolis and her boyfriend Smith in Rockford.
Tamika Catchings organized a dinner and planned a date. Then they went back to Catchings's home and headed to bed. Smith then came out with a slideshow of their pictures on his Ipad.
The background music was their favorite song, "What Took You So Long" by Tyrese. The couple then talked about their old memories. At the end, Smith was on his knees asking her to marry him. Tamika gasped and said "Yes. I will. I will."
Tamika also revealed how her to be husband, Parnell Smith proposed her in an interview with IndyStar.
She broke the news to the public through her Twitter and Instagram account in February.
The Dream Wedding
The marriage took place at the Skyline Club and reception in the room next door with twenty-seven people including the photographer.
Afterwards, they went to Monument Circle and Bankers Life Fieldhouse for pictures. Tamika Catchings husband is dunked by her wearing heels and bridal gown.

When asked about their after-marriage plans, Tamika said she wants a family and her own kids. Catchings also plan on adopting some children.
Tamika said her husband is smart, attractive and intellectual. Three things she liked about him was his smile, his spirit, and his hugs and kisses.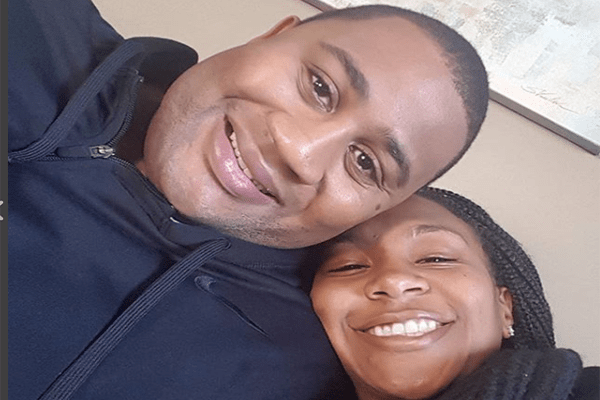 Image Source: Tamika Catchings Instagram
They both being former players can relate one another and talk about topics other than Basketball.
More on Tamika Catchings Husband (Parnell Smith)
Born in Indianapolis, Indiana U.S.A. in 1985. Besides being Tamika Catchings Husband, Parnell Smith is a former Basketball player.He played basketball for Pike High School that won state titles in 2001 and 2003.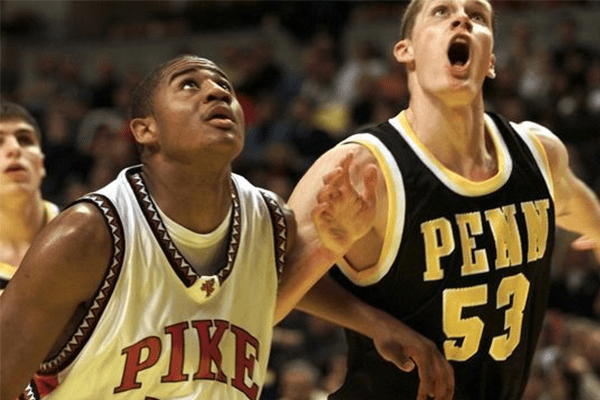 Image Source: IndyStar
Smith was then a 6-6, 210 pounds forward. He started three years at Pike High School and went on to play for the University of Buffalo. He averaged 10 points and seven rebounds per game in his prep career. Tamika Catchings husband is currently working as Solution Analyst for Healthx.
Tamika Catchings Net worth and Annual Salary
She was associated with Indiana Fever from 2002- 2016. After serving the club for 14 years Tamika possibly received a substantial Net worth.
According to Celebrity Life Cycle, Tamika Catchings has the approximate net worth of $5 million and an annual salary of $405,000.
She is the game analyst on SEC network and owns a tea shop, Tea's Me café. Catchings was named Franchise Developer and player Programs for Pacers Sports & Entertainment in April 2017. Also, she is a co-author of the book "Catch A Star" So, she has good earning from her various professions.
To know more updates on Tamika Catchings, her married life, her husband stay in touch with SuperbHub.
Catchings Short-Bio
Daughter of former NBA player Harvey Catchings, Tamika is one of the best American WNBA stars of all times. Her sister Tauja also plays basketball and her cousin Bobby is a starting forward.
Catchings majored in Sports Management from the University of Tennessee.
She is known to be the first player to be officially credited for scoring a quintuple-double. She had a successful Basketball career and inspiring life story, which she has written in her book "Catch a Star"
Tamika Catchings was born with a hearing loss. She endured bullying for wearing hearing aids as a young child. Nevertheless, she was different from the other children and aspired to become better than the rest.
In 2001 she was drafted by the Indiana Fever and rocked the game throughout her career for 15 years. 38 years old Tamika is Five times winner of WNBA Defensive Player of the year and has won four Olympic gold medals.
Catchings is the founder of a 2004 charitable organization, Catch the Stars Foundation. Catch the Stars organizes basketball camps, fitness clinics, mentoring and literacy programs for underprivileged children to help them succeed in sports and academics.
More on Tamika Catchings Biography