Every man dreams of a garage full of luxury cars and a healthy lifestyle. The transition from not having a dollar to being a millionaire is everybody's inspiration. And many among us may think, that's crazy, but the world demands crazy and such heads succeed.
Tai Lopez is the one among few who used his brain and climbed up the stairs strategically. All those smart choices and investments led Tai Lopez's net worth to be a grand of $60 million.
So, curious about how an ordinary man managed to earn millions? Let's scroll till the end.
Tai Lopez Journey to Multi-Million Empire
To be fair, business is not everyone's cup of tea. But for some, the container is full and overflowing. Tai Lopez's cup is overflowing since he recognized the market online and made it work for him.
Aforementioned, Tai Lopez's net worth is estimated at $60 million. Born in April of 1977 in Long Beach, California, Lopez was raised by his mother and grandmom. As Long Beach shifted toward being more hooded area, Lopez rather found console in reading.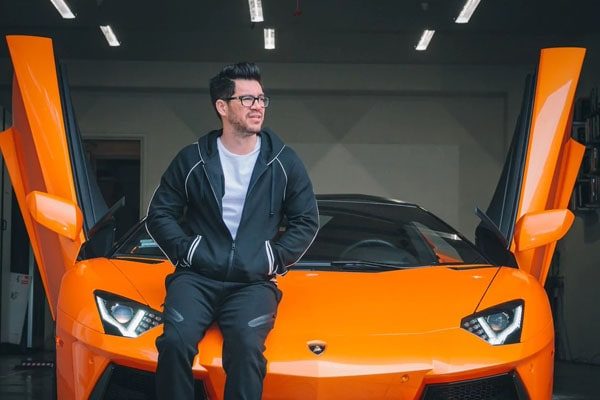 Tai Lopez's fortune has skyrocketed along with his career. Image Source: Tai's Twitter. 
Man, who has now set his feet across 51 countries, began understanding the power of the market demand since childhood. Furthermore, he realized that his travel did not make him understand the market and decided to meet his first mentor,  Mike Stainback. Lopez learned fast, and seeing his passion, Stainback introduced him to the regional head of GE Capital.
Rise Of A Young Entrepreneur
Tai clearly understood the importance of mentorship and learning. Thus, he started/created his online training program called "67 Steps," a subscription program that assures you the 67 Steps to "The Good Life." A clever initiation.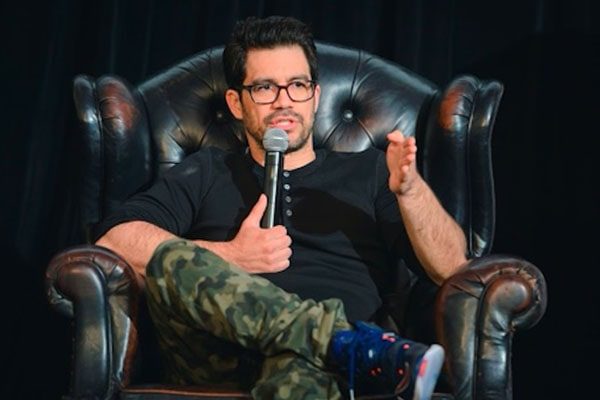 Tai Lopez started his journey from an online program called, "67 Steps." Image Source: Forbes. 
The video brought Tai to raise his fame and helped him develop his brand. As of now, he offers training and mentorship programs. Moreover, he co-founded "Mentorbox" along with former NASA scientist Alex Mehr. Furthermore, Lopez also went on to work in the world of finance before becoming a founder, advisor, or mentor to more than 20- multi-million dollar businesses. All of these smart works have aided Lopez's fortune grandly.
Cash From YouTube
To be fair, Tai Lopez's prominence was proved from YouTube as he has got over 1.3 million subscribers and is heard by billion more. According to Social Blade, Lopez's income from YouTube is estimated to be somewhere between $2K – $32.3K per year, which is quite impressive.
Furthermore, Lopez's extravagant giveaways through YouTube videos and a constant throw of $1000 for an exciting story prove Lopez's wealth is vast. He credits YouTube a lot for the fame and the platform it provided him. Likewise, he has also been publishing "The Tai Lopez Show" podcast since 2014. Lopez made one of the most downloaded podcasts and YouTube channels.
Therefore, Tai Lopez's balance is aided by YouTube videos and has established himself as a phenomenal social media influencer. He has also got over 6 million fans on Facebook, and 3 million followers on Instagram. Furthermore,  Entrepreneur Magazine ranked him on the top of "Social Media Strategists to Watch in 2017."
Tai Lopez has begun promoting sponsors on the podcast as few even pay for the exposure. Thus, wherever Lopez keeps his hands, he makes money.
Earnings From Coaching And As Consultant
Besides investing and funding and running a channel, Tai Lopez's net worth is aided by his profession as a business coach/mentor as well. He has a website called Millionaire Life Coach, where he directs people towards suitable investments and encourages them to live a happy and healthy life.
Apart from his hectic life and earning a fortune from countless jobs he loves, he has appeared on various TV and radio shows, and also spoke at top global universities like The London Business School and the University of Southern California.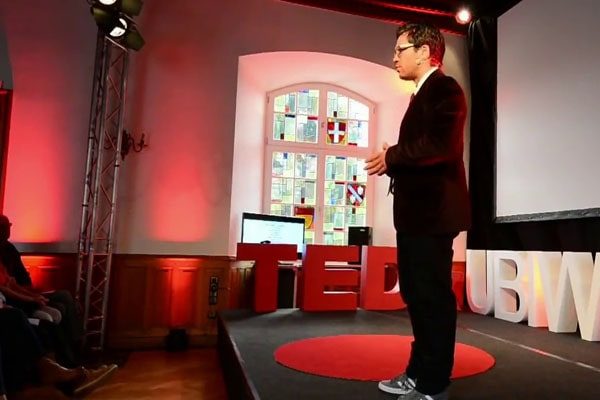 Tai Lopez's job as an influencer allows him to inspire many individuals. Image Source: Pinterest. 
Tai Lopez's identity is an investor, partner, and advisor. However, the businesses he has invested in remains a mystery. Although he has a variety of career and has many sources of income, Lopez's primary earning root is most likely the online courses.
Tai Lopez's Assets
Tai Lopez, the multi-millionaire, is famous for his show, Here In The Garage. In the show, he talks about his cars and the thing he valued the most since his childhood, knowledge, aka books and stuff.
A video posted in Septemeber 3, 2015, Tai boasts about his black Lamborghini proudly and talks about having to install shelves for his brand new book collection. Wondering how big the garage is? Us too. The video became very controversial, leading many fellow YouTubers to make parodies and intrigued them to prove him wrong.
View this post on Instagram
But Lopez does what he does the best and is living his best life in Hollywood Hills in a mansion, which costs $44 million. But again, like his cars, he had to face allegations for renting the home for a day to shoot. Quite funny for people to rise from the rental car to a rental house. Lopez's tweet did come as a response this time.
Whether Tai Lopez's home is rented or not, the real thing is that he's succeeding in his career. Let's hope he succeeds in life as much as he is now, making him a billionaire soon.
Don't Miss To Follow SuperbHub For More Updates On Celebrity News, Entertainment, and Biography.