Ashley Graham always finds different ways to show off her incredible body using whatever she found. This time Ashley Graham takes it a step further by pouring confetti all over her bikini clad body. So far as per the exciting and sexy pictures, it seems that Ashley Graham's Jamaican Trip has been all fun and games!  Let us get into the details of Ashley Graham's Jamaican Trip!
Ashley Graham's Jamaican Trip
Ashley Graham works hard and plays hard as well. Ashley Graham's Jamaican trip this summer looks exciting and really fun. Graham has posted numerous pictures of herself having some amazing time in Jamaica.
Many women envy Ashley Graham's voluptuous and sculptures body. Ashley Graham has been taking our breaths away through her breathtaking videos and pictures in Instagram that show just how beautiful she is in her natural body type.
This time the 29-year-old, Ashley Graham took to Instagram to share the remarkable pictures of her time in Jamaica. Ashley Graham Jamaican trip pictures consist mostly of her in a bikini looking as gorgeous as she is. Ashley Graham posted a picture of her in a black bikini while posing gracefully and captioned it "Until next time"!
Ashley Graham's confetti covered body
Ashley Graham's Jamaican trip also grabbed the attention of many people through her exceptional picture of her body covered in confetti. Ashley shared a picture of her confetti covered bikini clad body in Instagram. She also shared a picture of herself in the water with her girlfriends. Graham has also graced us with the video of her with her friends on the beach.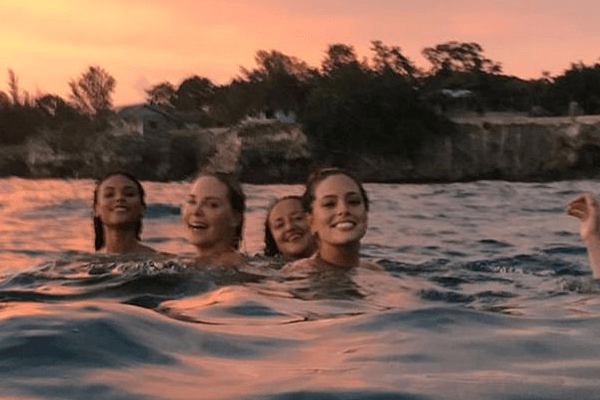 Ashley Graham's main purpose for going to Jamaica is for a photo shoot for her new swimsuit For All campaign. But Ashley is one for having fun while working.
Ashley has been an advocate of living your curves and loving your body the way it is. About herself, she reveals that she does not like being termed as a "plus size". She shared in an interview with The Cut that "You're not good enough because you're plus-size."  And that she is not here to "ban the word from the dictionary".
Ashley through her campaign wants to make people aware about loving their bodies in its natural form. She has also been posting pictures of her body in full display so that people get to know that being plus size is not a problem!