Two Famous South Korean Pop Stars , Shin Su Ran (Suran) & BTS Boy Band Star, Suga , also known as Agust D first collaborated with Suran on one of his mixtape recordings which called " So Far Away" in which Suran's soothing voice has added a unique appeal to the song where Suga's rapping .
The two, Suran & Suga's fans have gone crazy over the idea of the two Pop stars dating, The rumors started speculating after Suran posted S Loves S captioned photo on Instagram which she later edited and added "Suran Loves Spain"
How did Suran & Suga meet?
South Korean Singers, Shin Su Ran & BTS boy band's Suga also known as Agust D met when the rapper Suga decided to feature Suran in one of his songs called " So Far Away", the fans loved the idea of the pair together with Suran's shy & unique personality with Suga's bold , outgoing personality.
The duo later worked together in one of Shin Su Ran's single " Wine" which turned out to be a Chart-topping hit with over 500,000 downloads. Suran later thanked Suga for helping her come out a dark phase that she was going through when Agust D reached out to the singer for collaboration.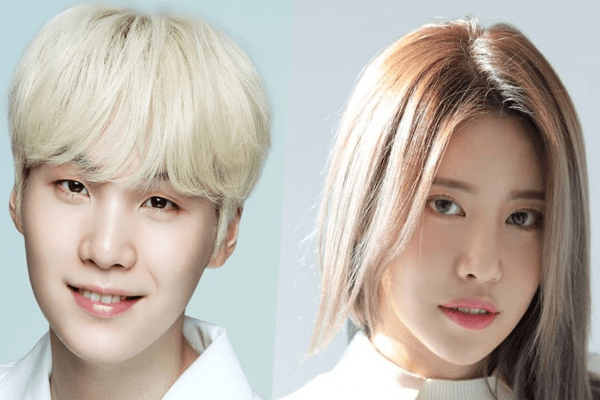 South Korean Pop Stars BTS Suga/ Agust D & Shin Su Ran. Image Source: Soompi.com
Shin Su Ran's Rumored Boyfriend/Beau Suga
Shin Su Ran was allegedly rumored to be dating BTS boy Band rapper Suga whose real name is Min Yoongi. Since March 27, Fans & Media have been going nuts over the idea of two Korean Pop Stars' relationship.
BTS Boy Band Rapper Suga &  Suran's dating rumors broke both stars' female & male fans globally. Suga, who has been named one of the hottest K-Pop star is famous for his generosity when it comes to his fans, On the occasion of 25th Birthday, Suga donated gogi(Meat/Barbeque) to various charity funds in his hometown , Daegu according to various sources.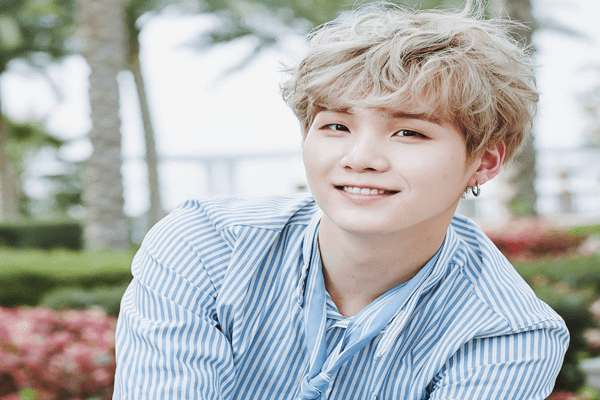 BTS Boy Band's Rapper Suga a.k.a Agust D Source: Pinterest
BTS Rapper Suga's managing company Big Hit Entertainment later dismissed the rumors of the pair dating after rumors became a huge deal in the pop singers' fan & media base. Following the Big Hit Entertainment's statement, Suran also apologized to fans for the misunderstanding via Instagram.
We wish the South Korean Pop Sensation best of luck in their career & health
Shin Suran being the girlfriend of BTS rapper Suga is denied by the rumored couples.
For more Updates on News & Entertainment, Visit SuperbHub.