Published Date 15th Feb. 2019, 15:52 pm
The Shazam star Asher Angel is possibly dating co-star Annie Leblanc. Asher and Annie are cast member of TV series Chemistry.
Asher was previously rumored to be dating Andi and Mack star Peyton Elizabeth Review.
Asher Angel and Annie Leblanc Dating?
It seems that Asher Angela and Annie Leblanc are in a romantic relationship. After they both gave clues about their alleged relationship, the fans started to ship ASHANNIE (Ashan + Annie).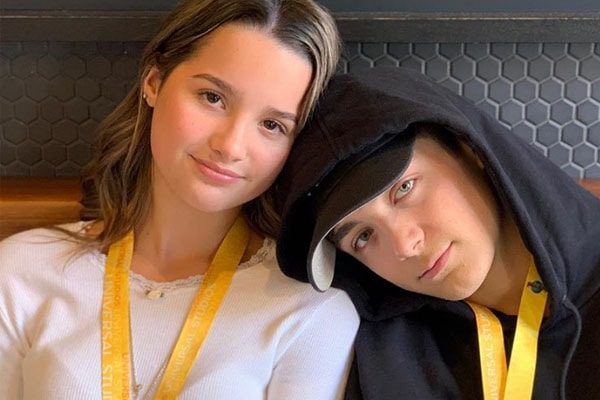 Asher Angel and Annie Leblanc seem to be dating each other. Picture Source: Asher Angel's Instagram. 
During an Instagram live streaming Fans asked him to 'touch his hair' or 'clap' if he is dating Annie and he does as fans asked so we assume that he might be dating Annie.
Both Asher and Annie captioned their recent picture with three black heart, which hints that they might be in a romantic relationship. Annie Leblanc also uploaded an image on Instagram on this valentine tagging Asher Angel. So did Annie just confirmed that Asher Angel has started dating her? It looks as if she confirmed it.
View this post on Instagram

Annie tagged Asher precisely in the red flower in the picture. It means that Asher must have given the flower. She even captioned it with the date of Valentine. So, they must have started dating and let's hope to see more of them together in the future. For people who don't know, Asher Angel's girlfriend Annie LeBlanc is a singer and an actress.
Asher Angel's Previous Relationship Rumors
Asher was rumored to be dating Andi and Mick Star Peyton Elizabeth Lee. Later they confirmed they are just good friends and have no romantic links between them. He says Peyton is more like his sister and they are close as friends. Fans tried them to fabricate as boyfriend/girlfriend thing, but the truth is that they never dated each other.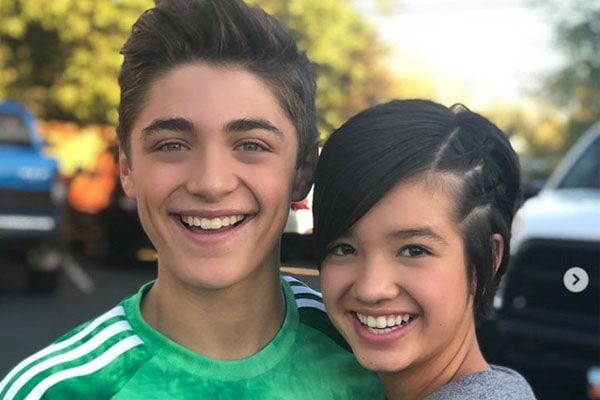 Asher Angel with co-star Peyton Elizabeth Lee. Picture Source: Asher Angel's Instagram. 
SuperbHub for more News and Entertainment.