Sebastian Bach and his ex-wife Maria Aquinar began dating in the mid-1980s. The ex-pair has three children together, two sons Paris Bierk and London Bierk as well as a daughter named Sebastiana Bierk.
Sebastian Bach and his ex-partner Maria Aquinar exchanged their vows on July 26, 1992. But unfortunately, the former pair separated in September 2010 ending their 18 years old relationship. Let's know what went wrong between Bach and Aquinar.
Stuck Together As If Glued
Sebastian Bach's ex-wife Maria Aquinar was always seen beside her husband. They used to show up in interviews together, always walked the red carpet together and moreover were spotted during Sebastian's premiere nights.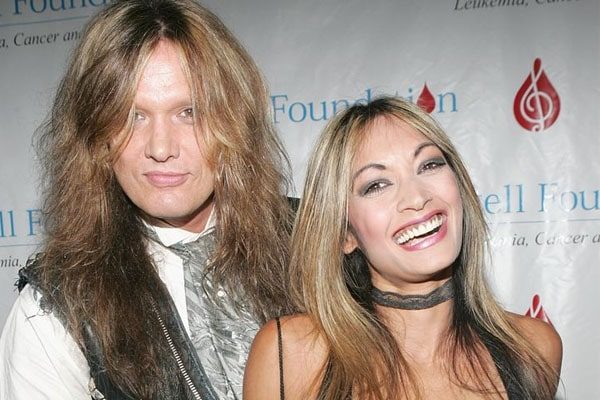 Sebastian and Maria were often spotted sharing quality time together. Image Source: Getty Images. 
Furthermore, the ex-pair never shied away from showing their love to one other in public and were often seen sharing kisses. Additionally,  Maria has also given birth to three of Sebastian's children.
Sebastian and his ex-wife met way before he started his own band and had their first child on March 4, 1988. They decided to name their new family member as Paris Bierk.
Sebastian and Maria welcomed their first son on March 4, 1988. Image Source: Tumblr.
Later on, after their marriage, they added a new member to their family a son named London  Bierk. And soon they completed their family with the birth of their daughter Sebastiana Bierk.
The family of five was quite happy and living a comfortable life. So, why did Sebastian and Maria divorced? Let's know the story behind that.
What Really Happened?
Sebastian clearly noted that the main reason behind his kids losing their dad was the Internet. In an interview with Revolver magazine, Sebastian explained what was the real cause behind his divorce. He said that the marriage started unraveling after tales of his past dalliances began to crop up online. Sebastian also mentioned that the past is past and what is buried must not be dug.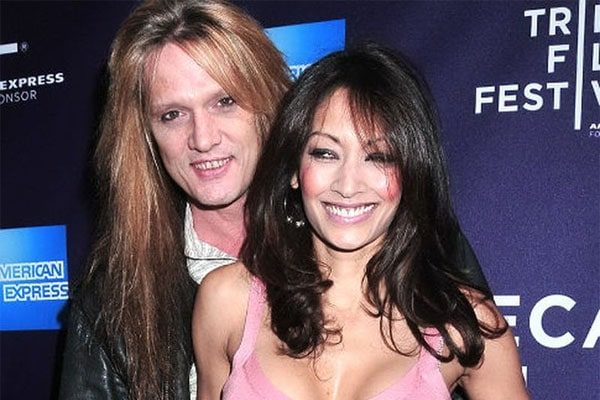 The reason behind Sebastian Bach and  Maria Aquinar was the Internet. Image Source: Getty Images.
He explained that when one goes on a tour starting in the mid-'80's band and someone invites the Internet you're pretty much f**ked. Besides that, his name was also linked with 26-year-old model Minnie Gupta who has appeared in two videos for Sebastian, whom he later went on to date and then break up as well.
He added that "You can go online and there's a 'c**k chart' where you can check out my rig, and find these chicks typing whatever they want to type." Sebastian said it shattered his family's heart.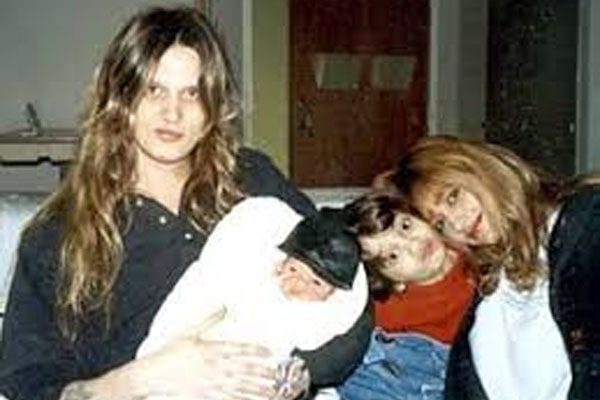 Sebastian Bach and Maria Aquinar are the parents of three children. Image Source: Pinterest.
In addition, Sebastian pointed to a 2010 book, The Last Living Slut: Born in Iran, Bred Backstage, where his character was shown to be a pervert. He explained that in the book, it's like he is in the backstage with a case of di*do that he uses on many women. But in reality, Sebastian said he does not travel with a case of di*do. Except for his ex-wife never believed him and filed for a divorce.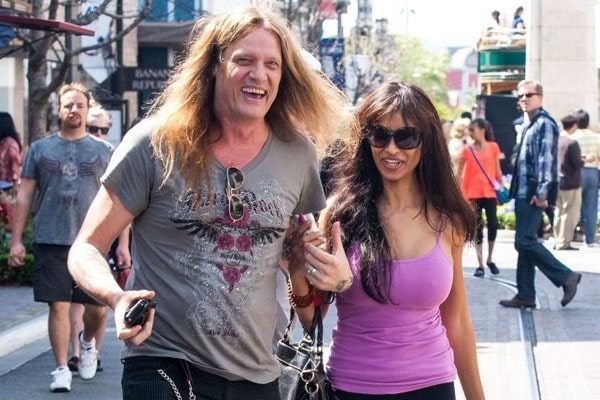 Sebastian Bach and  Maria Aquinar separated in September 2010. Image Source: Pinterest.
Moreover, Sebastian says it was the main reason behind his wife leaving him. But later on, after his divorce, Sebastian got engaged to Minnie.
Well to conclude everything Sebastian blamed that the Internet ruined his family life.
For More Updated Information On Celebrity News, Articles, Entertainment and Biography visit SuperbHub