Sarah Louise Palin is an American politician, author, commentator, and a reality TV personality. Sarah was the first female governor of Alaska, and also the first Republican woman to hold the presidential ticket. Sarah Palin, in 1988, eloped and married her high school sweetheart, Todd Palin.
Sarah and Todd Palin together have five children-Track Palin, Bristol Palin, Willow Palin, Piper Palin, and Trig Palin. Sarah's life with her children was not as smooth as she thought as it would have been. She had to face a few challenges with her few children and upbringing them. There were times when Sarah and Todd Palin had to face challenges that, in a way, tested their family bonding too.
Sarah's Eldest Daughter, Bristol Was Pregnant At 17
Sarah eloped with her boyfriend from high school, Todd Palin in 1988. She had her first son in 1989. Track Palin's birth took place on April 20, 1989, in Alaska, United States. Track Palin is the eldest son of Sarah and Todd. Back in 2016, Track was accused of three attacks to the people near him. He was indicted and arrested for domestic violence.
In 2018, he was punished as to spend a year in custody.
Bristol Palin is the second children of Sarah and Todd Palin. Bristol, born on October 18, 1990, is an American public speaker and a reality television personality. Bristol was amongst the competitors in Dancing with the Stars in the fall of 2010 season. She entered the final round and finished in the third place.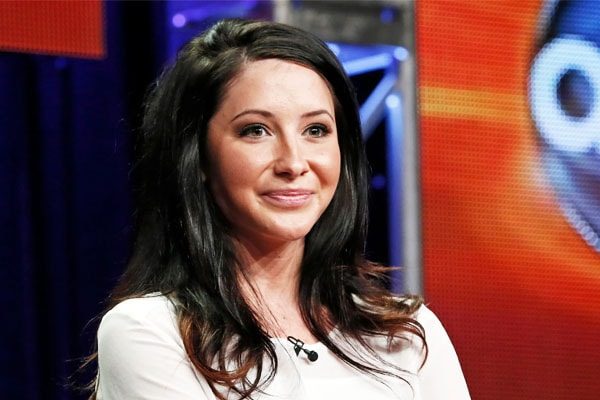 Bristol Palin got pregnant at the age of 17 when her mother was at the peak of her political career. Image Source: USA Today
When Sarah Palin was reaching the pinnacle of her political career, Bristol got pregnant. Bristol was 17 years of age then. She had to face to become the country's most famous teen who got pregnant.
Willow Bianca Faye Palin, also known as Willow Palin, was born on July 7, 1994. Willow is the middle daughter to her parents. Willow just got married to Ricky Bailey in 2018.
View this post on Instagram
Willow has been a good daughter to her parents. She graduated from Penrose Academy as a hair stylist. She has her hair salon and is the entrepreneur of her small business. Piper Palin is the next daughter of Sarah and Todd Palin. Piper was born on March 19, 2001.
Sarah's youngest son with Todd Palin is Trig Palin. Trig was born in 2008 and is ten years old as of 2018. Trig was born with down syndrome. Sarah came to know that her youngest son, Trig, would be born with down syndrome when she was just 12 weeks pregnant. Trig needs special care and love for all his life.
View this post on Instagram
Birth of Trig has brought a different vibe in the Palin family. The family seem to be caring for each other and share a good bond of blood.
Some Facts About Palin Family
---
Sarah and her husband, Todd got married in 1988 after they eloped.
Their first son, Track was arrested of domestic violence and is sentenced one year in prison.
Bristol Palin, the couple's second child, got pregnant at the age of 17 when Sarah was at the peak of her political career.
Willow Palin, Sarah's middle daughter, owns a hair salon.
The couple's youngest son, Trig was born with down syndrome. Sarah knew this was happening when she was just 12 weeks pregnant.


---
For more News and Entertainment: SuperbHub