Sarah Hyland's brother Ian Donovan Hyland aka Ian Hyland is an American actor, who started his career in 2004.  He was born on in New York City, New York, USA, to actors Melissa D. Canaday and Edward James Hyland. Both of his parents are actors so, they got him and his sister involved in the industry early on in their lives as child actors.
Ian at a very early age studied ballroom dancing at Pierre DuLane's Dance Studio in New York City. In 2008, he won the New York Dance Festival at Roseland Ballroom in the categories for Tango, Waltz, and Foxtrot. He also knows other forms of dance such as Rumba, Swing, Merenge. Moreover, he is also a medal-winning Kung Fu fighter in divisions allowing weapons.
Career
Just like his sister Sarah, Ian is also into acting. He started his career as an actor in 2004, in a movie named Spanglish. Since then he has appeared in numerous movies and TV shows. His parents were actors so, he and his sister started their career as child actors.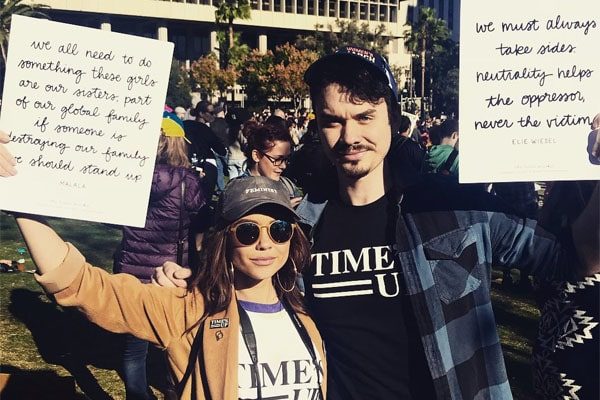 Sarah Hyland's brother Ian Hyland started his career as Georgie in Spanglish. Image source: Sarah Hyland's Twitter.
Ian Hyland's net worth is yet to be revealed but seeing his social media account we can assume he is living quite a luxurious and comfortable lifestyle.
As for his sister, Sarah Hyland's net worth is estimated at $14 million.
Personal Life
Ian Donovan Hyland lives in Los Angeles, CA quietly outside the limelight. Moreover, we often see him posting pictures in his social media account. Ian might not be as popular as his sister, but there is a great deal of sibling love between the brother-sister duo.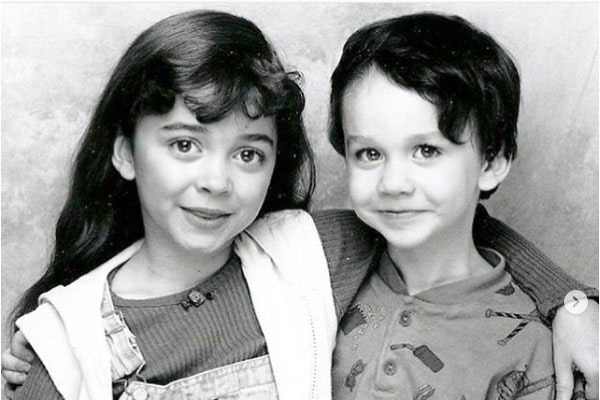 Ian Hyland and his sister Sarah Hyland have got a great bonding. Image Source: Sarah Hyland Instagram.
Ian, on the other hand, loves animals and has a dog named Barkley and a cat named Blue. He often posts their pictures on his social media page.

His personal life is not much revealed, yet, seeing his Instagram post we assume that he is living quite an adventurous life.
Gave His Kidney For His Sister
Besides his popularity through acting, Sarah Hyland's brother Ian Hyland was quite in news because of his act of kindness towards his sister as he donated his one kidney to his sibling. Ian's sister was born with kidney dysplasia, a common condition in babies. Sarah's kidneys didn't develop properly in her mother's womb and never functioned well.
Medical treatments staved off kidney failure throughout her childhood, but by the time she was 21, she needed a transplant. Her beloved father, actor Edward James Hyland, volunteered to give her his kidney. Sadly, five years later in 2017, her body rejected the organ and she was placed on dialysis to stay alive. That's where her sibling Ian came into the rescue.
View this post on Instagram
Sarah Hyland's brother Ian stepped up to donate his kidney. By the end of 2017, Ian's kidney was successfully transplanted to his sister. And every year, Sarah makes sure to thank her brother for his kidney and wishes him a happy Kidneyversary.