French acting maestro Samuel Benchetrit's love life is rolling nicely right now. Samuel, who also directed movies like Asphalte and Dog, is in a romantic relationship with fellow actor Vanessa Paradis, who is the former partner of Hollywood's resident playboy Johnny Depp and mother of his two children.
Having previously been married to Marie Trintignant and been in romantic love affairs with Lou Dillon and Anna Mouglalis, Samuel has now stumbled upon the love of French musician and actor Vanessa Paradis. Samuel fell in love with Vanessa during the production of the movie Dog and there are rumors that the two are already engaged.
Marriage, Girlfriend, and Wife
Samuel and Vanessa reportedly fell in love with each other during the shooting of the movie Dog. Samuel was the director of the movie whereas Vanessa appeared in the movie. The two have been dating since ever since.
Samuel Benchetrit and Vanessa Paradis recently appeared together for the premiere of their movie Dog (Chien). The rumored couple looked very cozy together and had a great time together. They were very close to each other further cementing their position as a French power couple.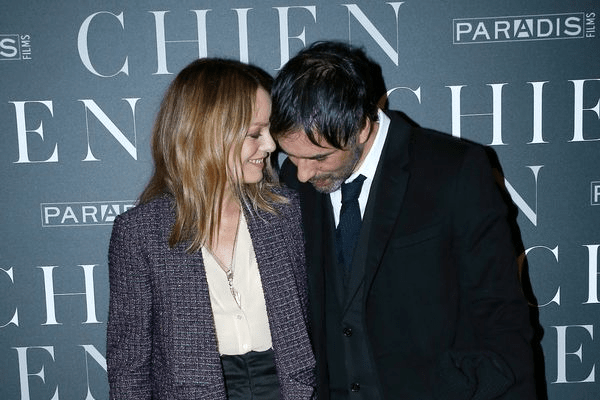 Samuel Benchetrit with girlfriend Vanessa Paradis at the premiere of Dog, Image source: French Select
There are reports that also say that the couple is secretly engaged to each other. According to French media outlets, Samuel and Vanessa will get married this summer at the Ile de Re in front of their close friends and family. The pair hasn't yet commented on these rumors.
Vanessa previously in a relationship with Johnny Depp
Before Vanessa and Samuel were in a romantic relationship, Vanessa was in a long-term relationship with Hollywood megastar Johnny Depp. The two started seeing each other way back in 1998 and soon started living together, although never marrying.

Johnny and Vanessa had two kids together, daughter Lily-Rose Depp and son "Jack" John Christopher Depp. After being together for more than 14 years, Vanessa and Johnny split in 2012 reportedly because of Vanessa's bad behavior towards Johnny's mother.
After breaking up with Depp, Vanessa was also in a relationship with French singer Benjamin Biolay for around a year.
Samuel's previous marriage
Samuel was previously married to fellow French actor Marie Trintignant. The two got married in 1998 and were together until 2003. Marie tragically died the same year, reportedly after assault from her then-boyfriend Bertrand Cantat. The two gave birth to a child, Jules Benchetrit on 17th April 1998.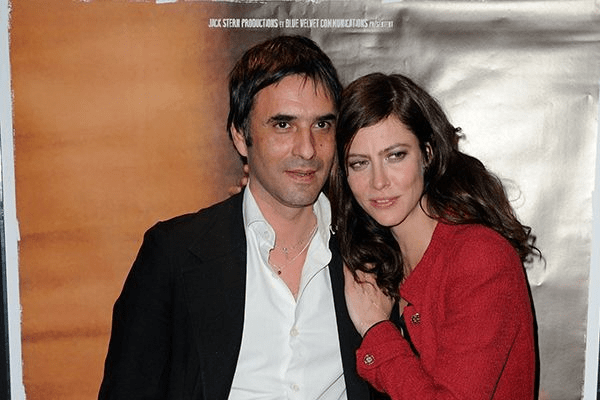 Samuel Benchetrit with ex-girlfriend Anna Mouglalis, Image source: Public
Samuel was also in a live-in relationship with Anna Mouglalis from 2005 till their split in 2012, giving birth to their daughter Saul in the process. Samuel also dated Lou Doillon, though the exact timeline of their relationship is unknown.
For more news, biography and entertainment, visit Superbhub.