The Evangelical Christian Couple, Sam Sorbo & Kevin Sorbo met on the sets of "Hercules". American Actress Sam Sorbo met husband Kevin Sorbo on the movie sets & knew right away that he is the man she wanted to marry. The pair got married on January 5th, 1998. Sam has three children with husband Kevin Sorbo.
Sam Sorbo was proposed by hubby Kevin Sorbo only six months after meeting & got hitched in Little Chapel in early 1998. As of 2018, The pair has celebrated two decades together & have three wonderful children with them.
Husband and Relationship
Sam Sorbo, best known as Princess Kirin & Serena from the "Hercules: The Legendary Journeys" met the love of her life, Kevin at the sets of the Tv Series in 1996. Sam Sorbo & husband Kevin instantly hit it off & shortly got engaged six months later. The pair who have been married for 20 years have had their fair share of struggles in their lives.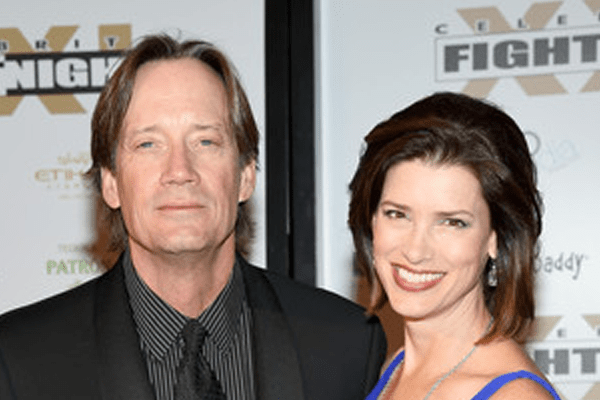 Sam Sorbo with her husband Kevin Sorbo on Ali's Celebrity Fight Night.                                        Image Source: Zimbio
The outspoken couple, Sam Sorbo & husband Kevin Sorbo have three little Sorbos, Braedon Cooper Sorbo(b.2001), Shane Haaken Sorbo(b.2004) & Octavia Flynn Sorbo(b.2005).
Sam Sorbo Wedding with Kevin Sorbo
The Pittsburgh Native, Sam Sorbo got married to co-actor Kevin Sorbo on the 5th of January,1998. In their course of a whirlwind romance, Sam & husband Kevin got engaged only half a year after meeting. However, the pair had to undergo a crucial life test after Kevin suffered from life-threatening strokes in 1997. Needless to stay, Sam stuck by her fiance's side leaving her emerging career to take care of Kevin.
Let There Be Light " where both Sam & Kevin star as lead roles.
The Christian Couple Sam & Kevin known as the Actors& Filmmaker couple have made a faith-based film where they've properly portrayed the faith & how God works. The conservated couple have always voiced their opinion publicly & Kevin also recently faced backlash after asking Donald Trump a simple question on Twitter.
Sam Sorbo's Three wonderful Kids
American Model/Actress Sam Sorbo has three children with her long-term husband Kevin Sorbo. Their first born is Braedon Cooper Sorbo who was born on August 22, 2001. The lovely couple welcomed their second son Shane Haaken Sorbo in the year 2004. The last & the heart of the family, Sam's daughter Octavia Flynn Sorbo was born in 2005.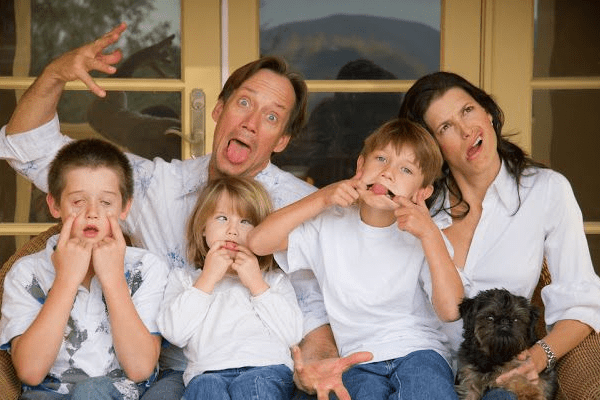 Sam Sorbo's goofy family with Kevin Sorbo with her three children. Image Source: Pinterest
Apart from her blissful marriage with Kevin Sorbo , Sam also has written a book "They're your kids" which retails for $20.00 on amazon. Mom Sam Sorbo talks intimately about her journey as a mom & questions the enviroment & morals we raise our children with.
We wish the Sam Sorbo's happy family all the best in health as well as professionally & look forward to being a part of the journey of seeing her children shaping to beautiful & talented individuals.
For more Celeb Entertainment & News, Visit SuperbHub.