Breakup and patch-ups are quite common among the celebrities. Breaking up with one and immediately dating another won't surprise anybody. Similarly, Nicki Minaj has the same story. As we know her relationship with Drake then currently with rapper Nas. But very few know about her relationship with her hype man, Safaree Samuels.
The couple were behind the curtain until Nicki revealed their relationship. Samuels was the one with whom she grew up. In fact, Nicki and Samuels entered the singing zone together. Since then he had been the backbone of Nicki. These two began dating since 2002 but weren't able to stabilize the relationship and finally broke up in 2014.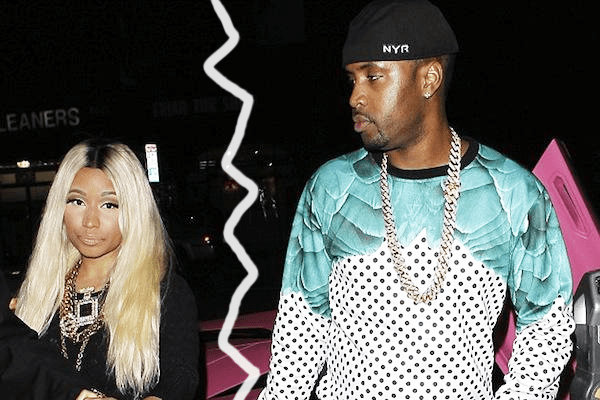 Nicki Minaj breakup with Safaree Samuels.Image Source- Hot 97.1 SVG
Why did Nicki Minaj and Safaree Samuels break Up?
Nicki Minaj and Safaree Samuels relationship is bit complicated. Both were going well together since they were together. Once Nicki said, she doesn't know how she is going to function without Samuels in life. And she can't live her famed life without him.
Suddenly, all the promises and faith fade away as they set themselves apart. Well, there are various reason behind their separation.
Nicki Minaj and Safaree gave up their 12-year long relationship.Image Source- US Weekly
As mentioned, they were together since long but complications began to arise in Nicki Minaj and Safaree Samuels relation when Samuels didn't acquire as much fame as Nicki's.  Also, it is said that Samuel is the actual mastermind behind the lyrics in Nicki Minaj's album The Pink Print. So, this too was the possible reason behind their break-up.
Also Read: Safaree Coconut Oil
Furthermore, Nicki Minaj and Safaree Samuels relationship was on the air until an intruder entered in their life. And, the Intruder was Meek Mill. Not exactly, Meek was the reason behind their relationship. As Samuel said, it's personal between him and Nicki.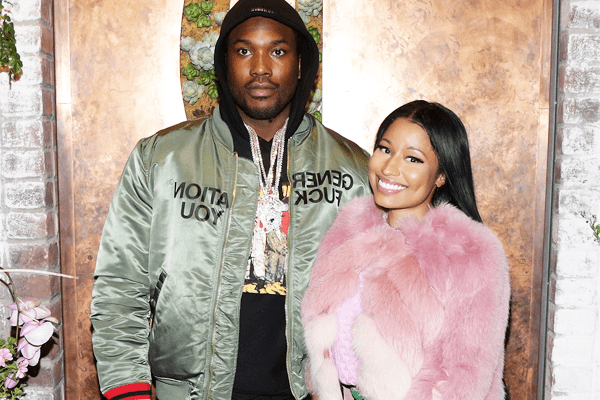 Meek Mill wasn't exactly the reason behind the breakup.
Image Source- Us Magazine
According to E! Online, Samuel found no respect for him at the point. Also, he was treated as if he was her employee, Samuel said.
Soon after 12-years long relationship with Samuels, Nicki was spotted with Meek Mill. And that left the reason for breakup suspicious. Minaz and Mills dated for three years before they broke up.
Also Read: Jhonni Blaze's ex-boyfriend once knocked her teeth out.
Safaree Samuels filed the Lawsuit against Nicki Minaj
Nicki Minaj and Safaree Samuels relationship wasn't the talk of the town after their breakup and before he filed a lawsuit. According to USA Today, Samuels filed a lawsuit claiming that he was physically and emotionally abused during their relationship.
It was her then boyfriend's Meek Mill's birthday when he filed the lawsuit. Later, Nicki slapped him via Twitter post. In her post, she wrote,
Clearly, Nicki wasn't happy about the lawsuit.
Stay on SuperbHub for more exciting Entertainment News.