Ryan from the Ryan ToysReview is one the youngest sensation in youtube. The seven-year-old  Ryan runs a youtube channel along with his parents.
According to Forbes Ryan ToysReview is one of the highest earning YouTuber with $22 million in 2018. So, there are many reasons behind his success youtube journey.
Ryan ToysReview Youtube Journey
Ryan is a young YouTube star. He used to watch other kids playing and reviewed toys. Once Ryan asked his mother why he is not on YouTube? Soon his parents decided to film him playing with toys. He was just three years old when this all started.
Ryan made the first video over the Lego Train set. Over time he gained popularity, and now he has 18 million subscribers in his channel and more than 27 billion views in total.
Earning and Sponsorship
As Ryan's parents started to upload his videos on YouTube playing with new gadgets and toys, he began to build fame and stardom. According to one of the well-known magazines Forbes, Ryan ToysReview is one of the highest earning YouTubers in 2018 with $22 million net earning just from the social site.
In 2017, Ryan made $11 million from YouTube, and in 2018 his earnings increased by double. The video success was enough to get Ryan into some YouTube programs that provide higher ad rates. His family worked on some deals and sponsorship too. In each of his video, he got sponsorship and was paid with a huge amount of money.
Ryan and his family have partnered with toys company such as Bentex Group and Bonker Toys with whom he runs his toys line.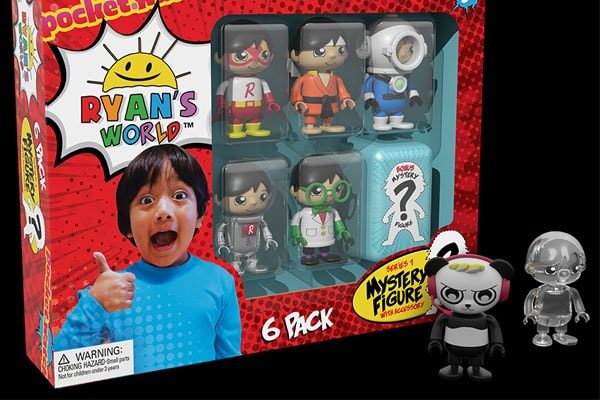 Ryan and his family run his toys line. Picture source: The License Book.
Ryan's Parents
Ryan's love for gadgets and his parent's effort is the main reason behind the success of Ryan's ToysReview. His father Sean is a structural engineer, and mother Loann quit her job to work full time on YouTube. The most important part is they don't want to disclose their last name.  All the edit and filming is mostly done by her mother.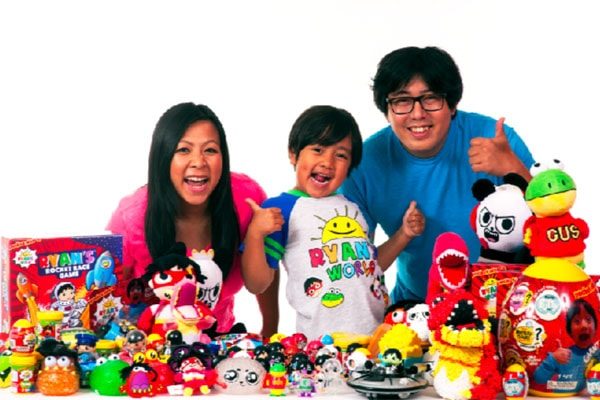 The cute Ryan along with his parents. Picture source: Toy News. 
In an interview, Ryan's mother told that whenever Ryan loses his interest in filming and playing with new toys that day, Ryan ToysReview will officially be closed.
---
SuperbHub for more News and Entertainment.