The country music singers and songwriters Ryan Hurd and Maren Morris started their love life since December 2015. The couple met each other in 2013 at Nashville when they were paired up for a writing "Last Turn Home " for Tim McGraw.
The two fellow songwriter announced their engagement on July 9 on Instagram by posting a picture of the uncut diamond ring on Maren's Finger while resting her hand on Hurd's leg and holding a Corona beer.
Wedding Vows, Designer Clothes, A grand wedding
The Grammy winner, Maren and her longtime boyfriend and co-fellow Ryan married on Saturday, March 24, 2018, in the city where they had first met. Maren, who had already a writing chemistry with Hurd, had dreamt if she could do a modern version of her mom's wedding dress and that's what she made it happen.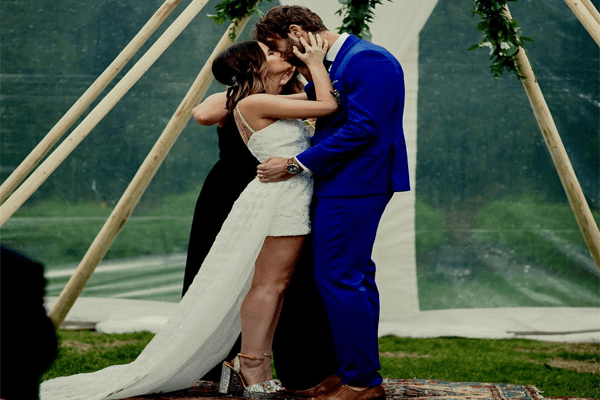 Country Singers Ryan and Maren kissing after their vow in Nashville. Image Source; Maren's Instagram
Morris had worn a stylish and modern shore white dress inspired by her mother and designed by Nashville designer Cavanagh Baker which had a long flowing trail in the back and was short in front. The "My Church" had worn Gucci heels and rings by Miskwill, an online jewelry shop of Sheryl, to finish her look.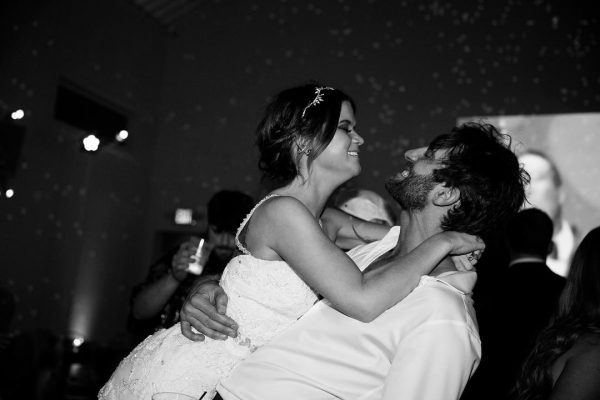 Ryan had posted their photo with the date of their wedding.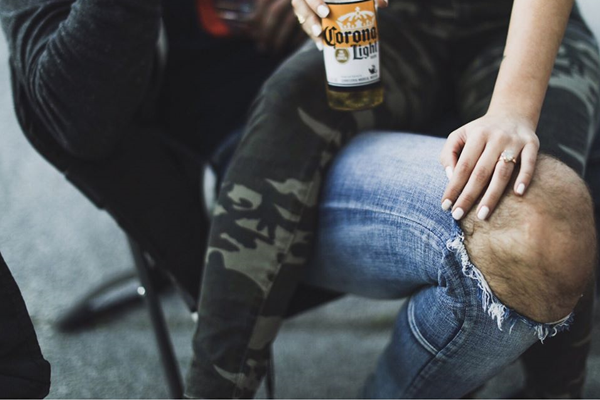 Maren Morris showing her diamond ring given by Ryan Hurd. Image Source: Maren's Instagram
The writer of no. 1 single for Blake Shelton, Ryan Hurd, also hadn't left any unrolled to make her wife- to- feel special. He premiered a song "Diamonds or Twine" that he specially wrote for their engagement. He had shared his sentiments for Maren from his Instagram post which captioned "I'll never forget the first time I played this song for Maren. I'm thankful to share it with you this morning on "Sirius XM the Highway".

They had ditched the State life for some days and jetted off to Bora Bora, French Polynesia for their honeymoon and some refreshment after the big wedding day and taking a short break from their music. We can easily know how gorgeous their vacation had been by seeing their posts on social media.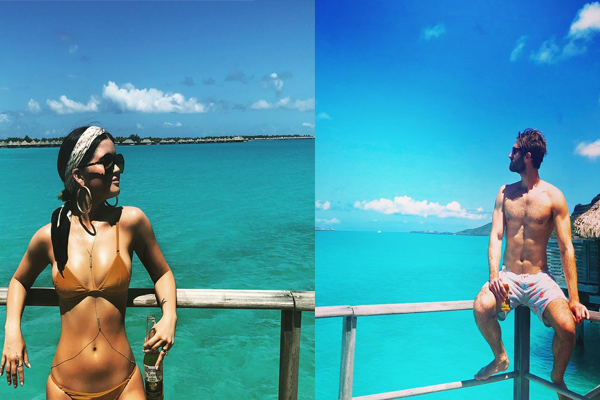 The country couple enjoying their honeymoon vacation in Polynesia. Image Source: onecountry.com
Visit Superbhub for more News and Entertainment.