Rupa Huq is a British Labour Party Politician and Columnist. Huq has served as the Member of Parliament of Ealing Central and Action's Labour since 2015. Rupa Huq is a married woman and her son Rafi Huq was born in 2004.
MP Rupa Huq is among those people who keep their private life away from the spotlight. Information regarding Rupa Huq's husband is kept under wraps and Rupa has also kept her sons whereabouts away from social media. However, Rafi has made few appearances with his mother Rupa Huq.
Rupa Huq Husband and Family
Rupa Huq was born on April 2, 1972, in London, England to father Muhammad Huq and mother Rowshan Ara Huq. Rupa's father had emigrated from Bangladesh to London in 1962 to pursue a better life and seek better education for his children.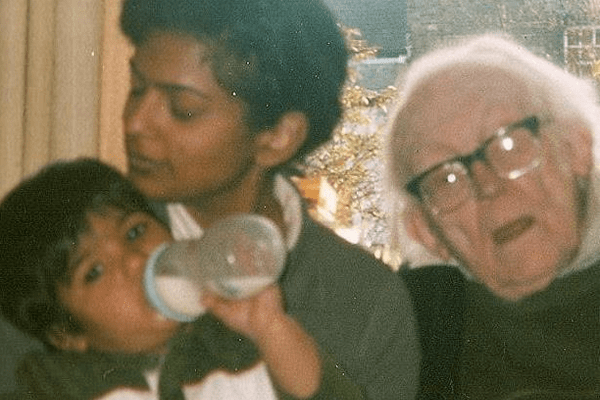 Rafi Huq with his mother Rupa Huq and Stan Lee making a cameo (Kidding).
Image Source: Facebook
Huq's elder sister Nutun Huq Ahmed is an architect and her younger sister Konnie Huq is a British Presenter who married to Producer Charlie Brooker. Rupa Huq's father had opened Asian cuisine and famous people like Richard Briers used to eat there.
Huq's mother was a typical Asian mum and she loved feeding people. As Rupa's family had three sisters running around arguing with each other. Rupa Huq's mother was a strict person while their father had a soft touch. Rupa's father passed away in 2014 with Prostate cancer and lost her mother Ara in 2017 with a long-term illness.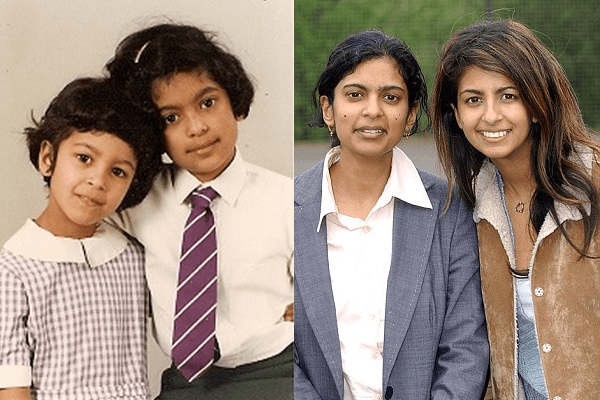 Rupa Huq with sister Konnie Huq 1981 in Montpelier uniform and after as professionals.
Image Source: Acton/Daily Mail
Rupa Huq's Husband has not made any public appearance with his wife and has maintained a very secluded lifestyle away from media. Whereas Rupa Huq's son Rafi has made very few appearances with his mother.
Rupa Huq's Son Rafi Huq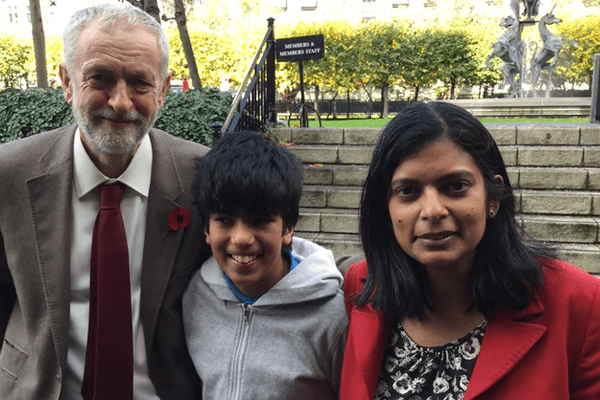 Rupa Huq and her son Rafi Huq with Jeremy Corbyn.
Image Source: Guardian
In 2015 speaking with Guardian Rupa stated that she was forced to bring her 11-year son Rafi to work and had to face some dirty looks. Rupa would wait in the Chamber for several hours to speak in all debate and asked to make sure if her son had eaten. But Rupa was told that if she had to make sure her son had eaten she would invalidate her claim to speak.

For More Celebrity News and Entertainment: SuperbHub.