Published Date 08th Mar. 2018, 17:08 pm Update Date: March 12th, 2018 02:24 pm
Rohmer Emmanuel Baumbach is the son of American filmmaker, Noah Baumbach and actress Jennifer Jason Leigh. Rohmer was born on March 17, 2010, in Los Angeles. Sadly after 5 years of marriage and seven months after the birth of Noah and Jennifer Leigh's son Rohmer, Leigh filed for a divorce.
The divorce finalized in September 2013 and the actress asked for spousal support. In case of physical custody of Noah and Jennifer Leigh's son Rohmer, Jennifer asked for the full custody. Leigh, however, asked for visitation rights for her husband.
The first marriage of Jennifer and Noah Baumbach came to an end after five years, being married on Sept 2, 2005.  After their separation, Baumbach started an affair with actress Greta Gerwig who starred in his 2010 movie "Greenberg"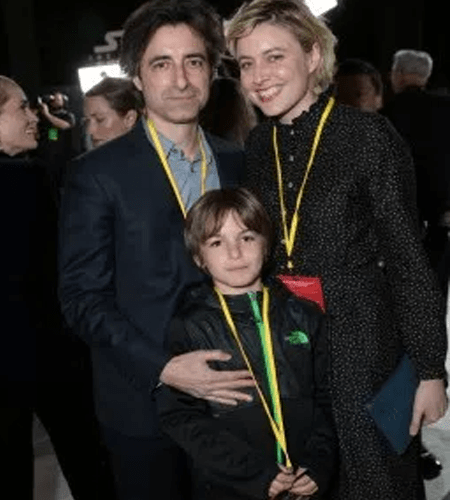 Caption: Noah and Jennifer Leigh's son Rohmer with Greta Gerwig.
 Image Source: Daps Magic
In an interview with Guardian, Leigh speaks about Noah and put out a polite and firm finger of not wanting to discuss anything if she's seeing someone. When asked about separation and how Noah and Jennifer Leigh's son Rohmer is doing, she stated: "We co-parent really well."
Noah and Jennifer Jason met in 2001 on the production of Broadway play Proof. The couple started their relationship very well and it seemed their marriage was forever. After the wedding, Noah himself had told People Magazine that he expected to be with Leigh for the rest of his life.
Together the pair co-wrote Ben Stiller Fim "Greenburg" where Jennifer had a supporting role in the film. Noah is widely known for writing and directing films such as Margot at the wedding and The Squid and the Whale. 
Jennifer Leigh has her own tragedy as her father accidentally died in 1982 during a helicopter stunt of the movie Twilight Zone.  Jennifer was listed by Harper's Bazaar Magazine in 1989 as "America's 10 most beautiful women ",  She once dated Eric Stoltz and was once linked to Robert Downey Jr.
Also read: Jennifer Jason Leigh, Mother of One not Dating anyone after Divorce with Noah Baumbach
5 quick facts about Noah Baumbach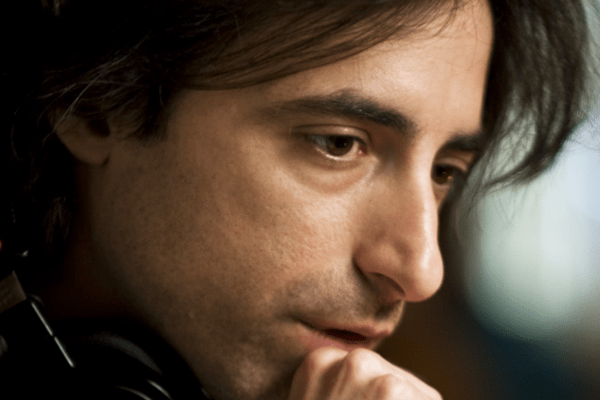 Father of a son Rohmer, Noah is also a son of Film Critics, Jonathan Baumbach and mother Georgia Brown.
Image Source: The Film Stage
Noah is the son of two Film Critics: Noah is third among four siblings born to parents Jonathan Baumbach and mother Georgia Brown who is a film critic for Village Voice. His father Jonathan Baumbach was a critic for Partisan Review.
Married to Jennifer Jason Leigh:  Noah was married to actress Jennifer Jason Leigh on September 2, 2005.  Noah and Jennifer's son Rohmer was born on March 7, 2010. Leigh filed for divorce the same year and Baumbach started dating actress Greta Gerwig.
Noah often collaborates with Wes Anderon: Noah has collaborated with Wes Anderson on may projects including 2004's comedy-drama "The aquatic life with Steve Zissou". The pair also co-wrote 2005 film "Fantastic Mr. Fox" and co-produced 2014 film "She's funny that way". Anderson is also a producer, director, and filmmaker. He is best known for his works in films "The Grand Budapest Hotel", "The Royal Tenenbaums"  and "Moonrise Kingdom" all movies were nominated for Academy Award for Best Original Screenplay.
Noah disowned Highball: Noah co-wrote, directed and acted as Philip in the 1997movie "Highball". Later Noah disowned the movie and had removed his credits from the movie. He explained that they lacked enough time and money to finish the project and had clashed with the producer Joel Castleberg when he releases a DVD without Noah's Permission. Noah was embarrassed and he disowned the film
  Untitled Noah Baumbach Project: Noah is directing and writing an untitled comedy film starring Adam Driver, Scarlett Johansson, Laura Dern, Merritt Wever, Greta Gerwig and Azhy Robertson set to release on November 30, 2018, by Netflix.
For more entertainment and Celebrity news stay with SuperbHub.