The famous Robert Trujillo's wife is the beautiful Chloe Trujillo. She is a visual artist, designer, painter, and musician. The pair of Robert and Chloe have two children together, a son named Tye Trujillo and a daughter Lula Trujillo.
Chloe grew up in Paris, France. However, Chloe did not start a career in arts early in her life. Before doing so, she studied matter structure and quantum mechanics.
Chloe Trujillo: Designer And Musician
Robert Trujillo's wife Chloe Trujillo has now become a wonderful artist. She is known for her colorful arts. She combines aspects from Aztec designs, to skulls, eyes flowers and birds. Her artworks can be often seen on different canvases around the world.
However, she also does fabulous designs on clothing accessories like bags, bikinis, snickers. She also puts her designs in skateboards and guitars. Chloe's husband Robert loves her designs on his guitars.
Besides being a designer, Chloe is also a musician. One of her notable works is the 13 song album, which she describes as "gipsy-ish rock". She worked on this album with a producer who collects instruments from all over the world.
Relationships and Family
There is not much information about Chloe Trujillo's parents, besides that, they were designers too. Her parents seem to have inspired her into art. Her grandparents were musicians. This tells us where that talent for music came from.
Although there is no particular information about when, it is clear that  Robert Trujillo's wife, Chloe Trujillo met him a long time ago. They have been able to take their love life to higher levels and now have two children, a son, and a daughter.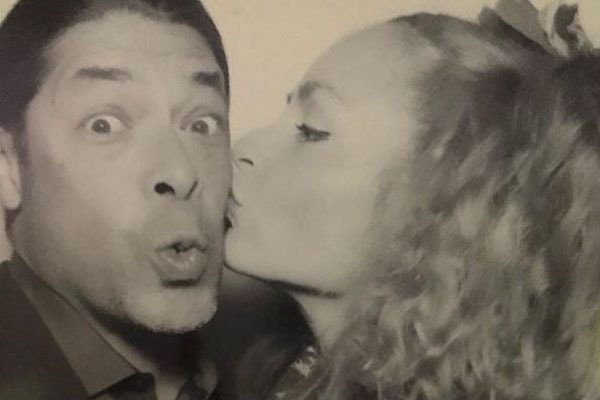 Robert Trujillo and Chloe Trujillo have two children together. Image Source: Chloe Trujillo's Instagram.

Robert Trujillo's son, Tye is as talented as his father, perhaps, even more. He has also taken interest in playing the bass like his father. He began playing the instrument when he was only six. Tye performed as a member of the band, The Hamlets.
Tye gathered most attention when he filled in as a bassist for the metal band group Korn's South American tour.
Apparently, Lula is still young and deciding her career. Or, perhaps she does not like the limelight much. Whatever the case, she has not revealed much information about her.
For more Entertainment, Biography and Articles, stay tuned with Superbhub.