Hip-Hop star Remy Ma was sentenced to eight years in at Rikers Island Prison for shooting and wounding and charges of assault, weapon possession, and attempted intimidation. Remy Ma Jail time was however wrapped in six years.
Grammy-nominated rapper Remy Ma was convicted of intentional assault in 2008 for shooting her acquaintance Makeda Barnes Joseph in dispute after discovering $3000 missing from her purse at a night out in Manhattan.
Also See: Remy Ma Loose 20 Pounds in a Month (Diets)
Criminal Court Judge Rena Uviller stated that Remy Smith aka Remy Ma was an extremely angry woman with uncontrollable anger. Remy Ma's Lawyer Ivan Fisher did call July 14, 2007 shooting accidental and suggested that the victim Makeda Barnes-Joseph was exaggerating to win a hefty sum in a separate civil suit.
Also See: Remy Ma's Miscarriage in 2017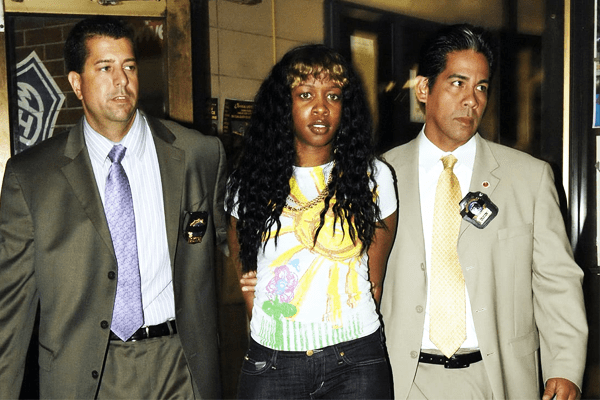 Erika Ma Jail for six years on counts of illegal weapon possession, attempt murder. 
Image Source: Complex 
Smith stated that Remy Ma's friend Makeda had taken $3000 from her and Remy shot the gun while struggling for the purse. The bullet had shot Makeda's gut which pierced her colons and hit her rectum, hospitalized for three weeks.
Also See: Remy Ma is the Coolest Female Rapper
Remy Ma's wedding in Prison canceled
Remy Ma Jail sentence was read aloud in the packed courtroom including the Grammy-nominated singer's fiance rapper Papoose. Remy burst into tears as the sentence was read aloud and had pleaded the impact it would have on her 7-year-old son. Remy and Papoose had planned to marry at the New York's Rikers Island jail but the ceremony was held off after a handcuff key was discovered on Papoose.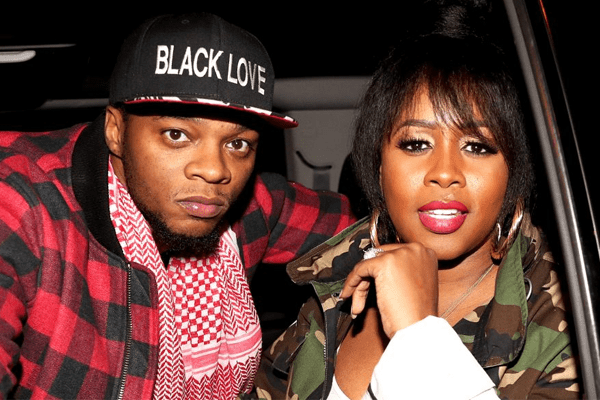 Grammy Nominated rapper Remy Ma with her Fiance Papoose had planned their wedding in prison. 
Image Source: Bet.com
Writing to MTV news Remy Ma's fiance Papoose said that they always wanted to keep their personal life personal and had never made their relationship public.
Papoose wrote that they had planned to marry on a yacht on April 27th but due to the situation their wedding arrangements were being made in the prison.
Also See: Remy Ma and Papoose Wedding
Remy Ma released from prison in 2014
In 2014 Remy Ma was released from prison after six years of Incarceration for assault and illegal weapon possession.  Two years after Remy Ma Jail time she hit her career making her song "All The Way Up" in the Top 40 hit.
After being released from the Bedford Hills Correctional Facility for Women, Remy was welcomed by her husband Papoose, manager and other of her well-wishers. Remy Ma Jail time lasted for six tiring years.
In an Interview with Fader, Remy Ma along Fat Joe she talks about how she had recorded "All The Way Up" only after hours she'd said "I Do" at her wedding with her fiance Papoose.

Remy and Papoose had announced in June 2016 that they were expecting their first child, they had kept the pregnancy under wraps since then.
VH1's Love & Hip-Hop: New York documented a heartful news that Remy had suffered a devastating miscarriage, the couple has a child from the previous relationship. MC Remy also learned that she may no longer be able to conceive naturally.
For more Celebrity News and Entertainment: SuperbHub.