Jess Origliasso and Ruby Rose were in a relationship. Their love life has always been an area of interest among their fans. They were one of the powerful lesbian 'It' couples, flaunting their love for all to see on social media. As of now, their relationship has broken down.
Jess Origliasso is an Australian singer and songwriter famous for being the member of pop duo The Veronicas with sister Lisa Origliasso. Jess was previously dating Australian actress, model, and TV presenter Ruby Rose. Ruby is famous for her work in the movies like XXX: Return of Xander Cage. 
HowDid It All Began For Jess Origliasso and Ruby Rose?
Australian actress Ruby Rose and The Veronicas' singer Jessica Origliasso started dating back in 2008 and again from October of 2016. Rose was starred in The Veronicas' On Your Side music video alongside Jess. During the filming, the former couple fell in love and started dating.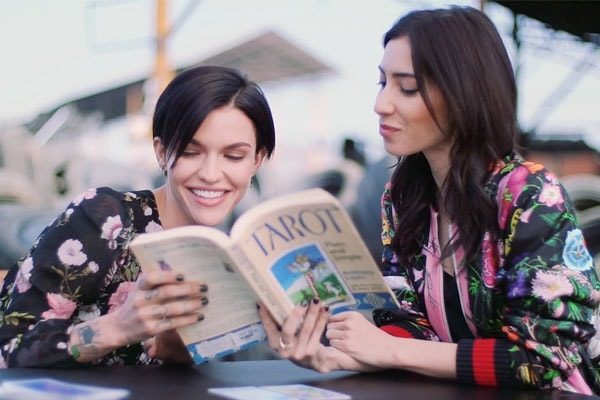 Jess Origliasso and Ruby Rose were in a relationship. Picture Source: Pinterest.
The previous couple was so passionate in love with each other. They had been friends for the last eight years of life and supported each other until they broke up. Once Ruby said that 'They together grew up personally and professionally.'
Jess Origliasso and Ruby Rose Breakup
After having a continuous off and on relationship for the following ten years, they finally called it quits once and for all. They announced their split in April of 2018 and went on publicly to slam each other. Jess Origliasso even accused her ex-partner Rose of continued harassment.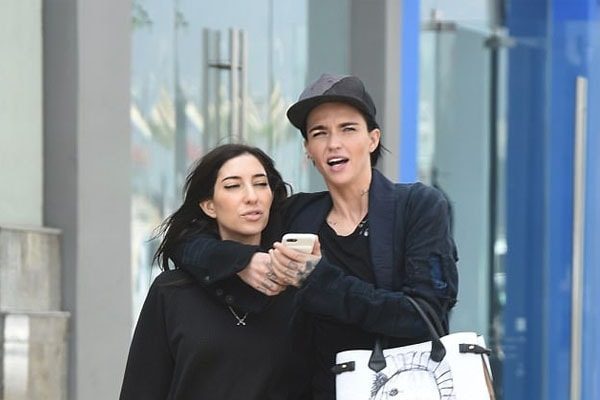 Ruby Rose along with her ex-girlfriend Jess Origliasso. Picture source: Daily Mail.
Origliasso also said that she was in a very complicated relationship and mentioned:
I'm still trying to come to terms with the reality of it every day so, it's really hard to explain to anybody.
However, as of now, Jess is in a relationship with her new partner Kai Carlton. In November 2018, she shared her picture with a new partner, and Rose commented writing "Congratulations, so happy for you both." Jessica soon replied to her by saying not to contact her anymore.
It seems Jessica really want to get rid of her ex-partner. She further tweeted against Rose.
She also wrote on her Instagram Stories which says:
"Entitlement is an expression of conditional love. Nobody is ever entitled to your love. You always have a right to protect your mental, emotional, and physical well-being by removing yourself from toxic people and circumstances."
Going through Jess Orgliasso's tweets and stories, it looks like she really had a difficult time with her ex-beau Ruby Rose.
Keep connected with SuperbHub for more News, Entertainment and Biography.