Park Soo Young AKA Joy is a renowned South-Korean singer and dancer of the band 'Red Velvet'. Born on September 3, 1996, Joy debuted with Red Velvet on August 1, 2014. Joy has also earned her fame by starring in the South Korean T.V. series Great Temptation along Woo Do-Hwan with whom she's rumored to have a fling.
Joy and Woo Do-Hwan are partners in the drama "Great Temptation" and shared their first kiss on a scene of the series. In a clip of the series, Joy and Woo gaze at each other tensed amidst falling cherry blossom petal and kiss each other.
Joy has left a massive space for speculations on her relations with Woo as her Social media is flooded with pictures of them together. While considering the fact that the images may be of promotional purpose for their series but by the looks of how lovingly they glance at each other one can surely figure something fishy between them.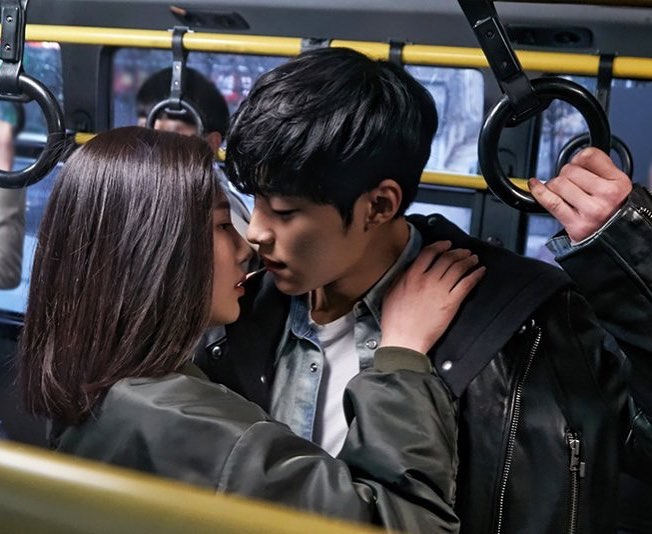 Joy and Woo Do-Hwan in an intimate scene of 'The great seducer'. Image Source: Instagram/Joy
Also Read: Park Soo Yong aka Joy Net Worth
Woo Do's favorite Scene with Joy
In a recent Interview with Allkpop, Woo Do chose his favorite scene from "Great Temptation". The actor chose a scene from episode 8 as his favorite one where he receives love confession from Joy and they share their first kiss.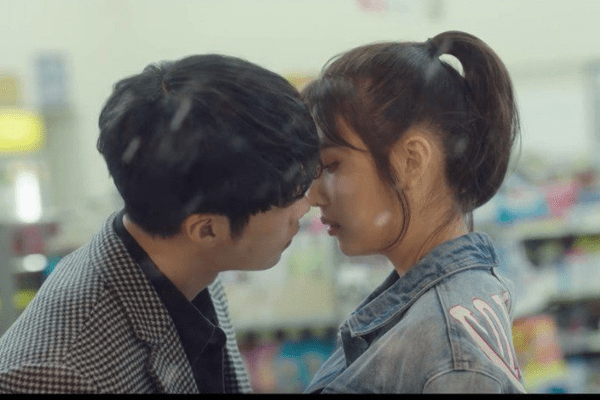 Joy and Woo Do Hwan share their first kiss on series, Great Temptation. Image Source: alkpop
Woo Do Hwan stated that Joy is very positive, down to earth and appears soft and gentle outside but is strong and determined inside. Woo Do states Joy as dongsaeng (Korean word family or friendship relationship) and is learning a lot from her.
Woo Do feels that he and Joy being of the same age have helped them to build their chemistry much stronger. Woo Do and Joy call each other by their character names Shi Hyun and Tae Hee.
Joy had thought Woo Do to be scary when she had first met him but after getting together and knowing each other she felt much comfortable working with him. Woo Doo Hwan supports Joy when she feels nervous and builds their chemistry.
It is not confirmed publicly that Joy and Woo Do Hwan are dating or have some sort of relationship off screen but it can't be helped to notice how adorable they look together. Many fans consider the two would be a perfect pair in real life and wish them to get together.
Watch some of the cute moments of Joy and Woo Do Hwan in the compiled video.
For More Entertainment and Celebrity news: SuperbHub