Ryan ToysReview is one of the successful YouTube Channel. Across three years of video, a young kid name Ryan plays with hundreds of toys and has earned $22 million from YouTube in 2018.
The Seven-year-old star of the Ryan ToysReview isn't different from any other first grader. Along with his innocence and cuteness, his parents helped him in filming and uploading a video on YouTube.
Ryan ToysReview Story
Ryan is the youngest YouTube star. When the channel got started, he was just three years. Ryan used to watch a lot of toys review video on YouTube.
Ryan's mother explained in an interview with TubeFilter that Ryan asked her why he is not on YouTube? So his parents decided to film him, and his first video was about Lego train set.
And this is how it all started. Over time, the act of reviewing toys by Ryan gained popularity, and his video has grown to feature dozens of toys in a single episode.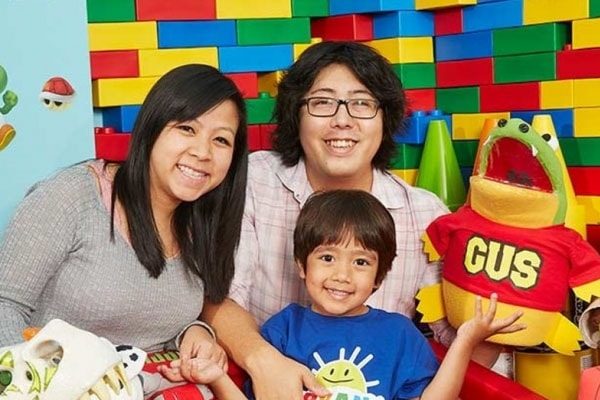 Ryan ToysReview with his family. Picture Source: South China Morning Post. 
YouTube Video and Channel
The YouTube channel is called Ryan ToysReview which has 18 million subscribers till date. The channel is produced by Ryan's family and hasn't revealed their last name.

Ryan's father is a structural engineer, and mother quit her job as a high school chemistry teacher to work full time on her son's channel. Simple and short videos of Ryan enjoying with toys was launched in March 2015. Ryan has done not only an endless stream of toys review but also endless earnings.
Monetization and Earnings
The success of video was enough to get Ryan's ToyReview into some special YouTube programs that provide higher ad rates. His Family has worked some deal and sponsorship too. According to Forbes, he is also one of the most paid YouTuber of 2018 along with PiwDiePie, Jake Paul and many more.
Ryan and his family have partnered with Toys company such as Bentex Group and Bonker Toys. He makes the toys review on the latest toys launched by the company and must have received lots of money for promoting products.
Ryan and his family run their own Toys line. Ryan ToysReview has been their prominent advertisement for their toys selling and earnings.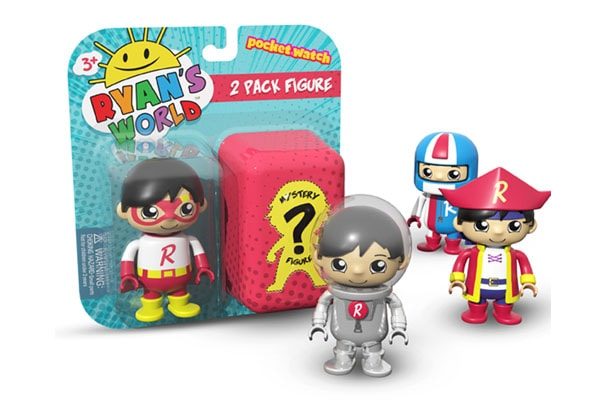 Ryan and his family also run toys line. Picture source: The License Book. 
Ryans ToysReview Closing?
Ryan's dedication and love towards toys and family's effort is the main reason behind Ryan ToysReview today. In an interview, Ryan's mother told that whenever Ryan lost his interest in playing with new toys, filming that day will be the stop sign for them.
Ryan's charm is endless and so will be his and family's success.
---
SuperbHub for more News and Entertainment.