Antoni Porowski and Joey Krietemeyer have broken up after spending seven years of lovely relationship together. US Weekly confirmed the breakup news on October 2018.
The former couple of Antoni and Joey had started dating in early 2011. And the ex-pair split in the earlier months of 2018 but didn't reveal their relationship status in the media. One even reported that the break up was amicable and there were no hard feeling between the ex-couple.
What Could Be The Reason For Breakup?
Obviously, the gay-couple might just have wanted to keep their personal space private. That's the most likely explanation here.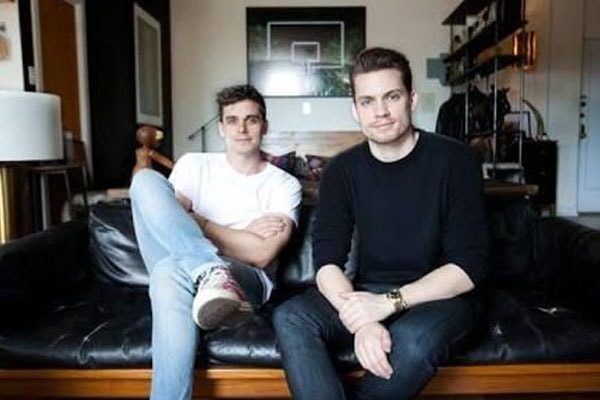 Antoni Porowski and  Joey Krietemeyer broke up in an amicable way. Image source: Pinterest.
However, if they did keep the news to themselves because of the restaurant opening, it would only show how friendly the breakup really was, and that the two truly are on good terms now.
The Former Pair Were So In Love
During an interview with the Vulture, Joey Krietemeyer's ex-boyfriend Antoni talked about his relationship with him. Later on, Antoni also revealed that he was "basically married" to Krietemeyer. He has also credited Krietemeyer with helping him come out to his family.
View this post on Instagram
Antoni also shared how important this relationship was to him, explaining to Vulture that Joey was only the second man he's dated and that he's had multiple relationships with women. Antoni told the GQ magazine that he came out to his dad by telling him about his relationship with Joey via an email. He had written:
You brought this up. I think it's time I tell you: I love. I am loved. His name is Joey, and we live together. That was it.
Although Antoni and Joey may not be together anymore, it does seem like they're on good terms. Their romance might've not been a lifelong one, but it sounds like the relationship will always be very special to Antoni.
After the breakup, it looks like Antoni has found a new man in his life, named Trace Lehnhoff. Antoni Porowski's boyfriend Trace is an interior designer. As for his ex-partner Joey, he is possibly single.
Keep connected with SuperbHub for more News, Entertainment and Biography.