From That's so Raven to be a co-host in the View, we have loved Raven-Symone all the way and we still do. Raven-Symone is openly gay and has been proud of her sexual orientation. In recent rumors, it is noted that Raven-Symone and AzMarie Livingston are getting back together after their sad split from each other. Is it true that Raven-Symone and AzMarie Livingston are rekindling their lost love? Let us get into the spicy details of their personal lives!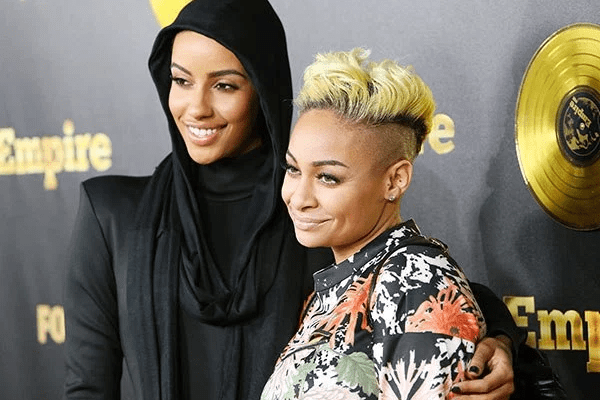 Raven Symone and AzMarie Livington love affair
Like any other celebrity story, Raven-Symone has gone through a roller coaster ride of her own in regards to dating. Raven-Symone opened up about her sexual orientation back in 2012. She publicly announced that she was gay and the gay community was proud of her act.
Not only did Raven do that bold act but she also accompanied it by sharing that she was I relationship with her lesbian partner AzMarie Livingston. When the Supreme Court made the decision to overturn the Defense of Marriage Act on August 2, 2013, thus legalizing gay marriage, Raven was proud of it. She took to Twitter to show her excitement and stated that she could "finally get married" and that she was proud of the government!
On May f the same year she had been aggressive on making her personal details private which included her sexuality as well. She told in an interview that she was happiest by living her personal life the way she liked and made a strong statement to not "disclose" who she was dating.
Also Raven went on to share that her "sexual orientation" was nobodies but hers. She shared that she was not "one for a public display" of her life thus she did not want to share her dating rumors.
She also had to put aside the rumor that she was having a baby with AzMarie Livingston. She made her love life with AzMarie public in 2014 on the Oprah's Where Are They Now.
Raven-Symone and AzMarie Livington back together?
However, a year later the couple went on to split up and the news was confirmed on October 2015 by US Weekly.
However, the rumor of them rekindling their relationship came at a full view when AzMarie shared an Instagram picture of herself being kissed on the cheeks by Raven at the LGBT arts and film festival, Xscape Puerto Rico.