Popular American rapper, record executive and entrepreneur, Bryan Christopher Williams aka Birdman's net worth is $100 million.
Rapper Birdman was born on February 15, 1969, in New Orleans, Louisiana, USA. He was born to father Johnnie Williams and mother Gladys Brooks. He is currently engaged to American singer-songwriter, Toni Braxton. Birdman has two children; daughter Bria Williams and son Bryan Williams Jr.
Let's take a  glance at how he makes his money.
Net Worth And Earnings
As mentioned earlier, Birdman's net worth is $100 million. He has managed to gather his treasure from his career as a rapper, record executive and also as an entrepreneur.
Birdman makes most of his money from his record label company called Cash Money Records. He also earns from his albums and has released many albums to date. Some of Birdman's popular albums with their respective prices are listed below:
5 * Stunna- $9.49
Like Father, Like Son- $10.64
Lost At Sea 2- $13.29
Fast Money- $4.79
No doubt, Birdman earns huge from his albums. Plus his income is likely increasing day by day.
He is also a businessman as he owns an oil company named 'Bronald Oil.' This company has a plan to develop oil resources in the U.S. Gulf Coast. We believe that his net worth will increase heavily in the upcoming days.
Furthermore, he also has a YouTube channel, where he uploads his music video. Birdman has millions of views on his YouTube videos. Undoubtedly, he earns a remarkable amount of money from his YouTube channel too.
He also does Instagram sponsors which helps him to earn cash from that as well.
Earnings From Cash Money Records
Birdman is the co-founder, and CEO of popular record label company, Cash Money Records. Cash Money Records is one of the most successful labels in the history of hip-hop music with 50 million records sold.
View this post on Instagram
His company Cash Money signed a deal with Universal Music which would net the company a minimum of $30 million before a single record is printed. Top songs of Cash Money include songs like; Young Money (2009), Juvenile Mamma Got Ass (2001), Nicki Minaj f/ 2 Chainz "Beez in the Trap" (2012), and many others.
Cash Money record label is Birdman's main source of income.
Is He The Richest Rapper?
Though Birdman's net worth is massive, he isn't the richest rapper in the world. However, he is counted in one of the richest rappers in the world's list. Currently, the richest rapper is Jay-Z, who is a billionaire with a net worth of $1 billion.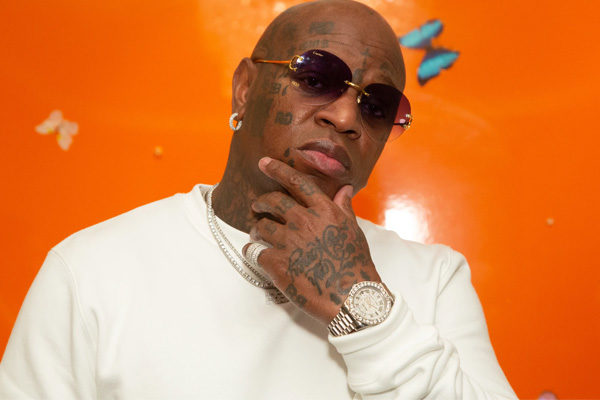 Birdman is one of the richest rappers in the world. Image Source: The Blast.
We can't imagine how rich he is as Birdman owns a $30 million mansion in Miami and says that he buys 100 new cars every six months. He wears million dollars jewelry including a 15-carat diamond ring and also a $500,000 grill on his teeth.
Unfortunately, he lost 20 houses and 50 cars including 2 Maybachs and 4 Ferraris during hurricane Katrina.
Birdman has a ravishing house and owns many cars. Image Sources: Pinterest/Miami House.
Recently, he lost $2 million in a bet in a boxing match. According to Birdman, he sleeps with $1 million cash under his pillow.
Birdman was born with no money in hand. Because of his determination, the money he earned to date is vast for which today he is one of the richest rappers in the world.
Stay  In Touch With SuperbHub For more News, Entertainment, and Biography.