French-Korean actor Pom Klementieff is on top of the world right now. With the success of Guardians of Galaxy Vol.2 and Avengers: Infinity War, the latter earning $1.8 billion and counting, and critical praise for her portrayal of Mantis in those movies, her career as at an all-time high. With all her success, people are curious to know about her love life and who her boyfriend is.
Pom Klementieff is currently single and doesn't have a boyfriend. She is ultra focused on her career and doesn't have time to be in a relationship. She did however, had a boyfriend named Nicolas Bedos in the past.
Having started her acting career in 2007, the 32-year-old Pom has been seen in the big screen in several hit movies but her personal life has been away from the spotlight. She has kept her personal life to herself and we have very few (almost none!) information about her boyfriend and love life.
Boyfriend and Dating
To our knowledge, Pom is single and doesn't have a boyfriend. Even if she does have a boyfriend, we are unknown about it since she hasn't let the cat out of the bag. There are no traces of Pom with a person that we could speculate as to her boyfriend, neither are there any rumors about it.
We can also confirm that Pom hasn't married yet. Also, she doesn't have any kids as of now. She hasn't experienced child love, so to speak.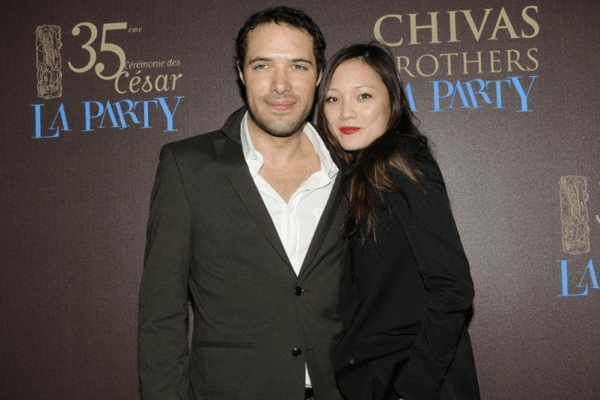 Pom Klementieff and her ex-boyfriend Nicolas Bedos attend Cesar 2010, Image source: Albane Cleret
Although Pom doesn't have a boyfriend right now, she did have a boyfriend in the past. She was in a relationship with Nicolas Bedos. Nicolas is a French actor, director, screenwriter and author who recently directed Mr. and Ms. Anderson.
Pom and Nicolas started dating each other in late 200os. They were seen together in multiple events like the Cesar 2010 and GQ Man of the Year 2010. The exact date when their relationship ended is unknown. The reason behind the breakup is unknown too.
Too Focused on Career
One of the major reasons Pom doesn't have a boyfriend (we think so) is because she is too focused on her career. Her career is at a peak at the moment. Her recent movies have been massive box office successes. Guardians of the Galaxy Vol.2 and Avengers: Infinity War made $863 million and $1.8 billion respectively at the box office. As of now, Infinity War is the 4th highest grossing movie of all time, as per Box Office Mojo.

These movie ventures have made her extremely busy. In addition, she also has endorsement deals, most notably with Violet Japan. These commitments have rendered her too busy and as a result, she doesn't have time to hang out with guys and have a boyfriend.
For more news, biography and entertainment, visit Superbhub.