Australian Actress Penny McNamee married her husband Matt Tooker back in 2009. The pair who have celebrated 9 years together as of 2018 have a son "Jack" together. Penny McNamee has gushed about her long-term husband Matt giving up his career as a director of a marketing agency & her son being a "Terror".
Matt Tooker's famous wife Penny McNamee says her family life is great & she wouldn't have it another way. A loving husband & a  mischievous son is all that she could've asked for.
Penny's wedding with Matt Tooker
Penny McNamee got hitched to hubby Matt Tooker in 2009. The duo who have celebrated 9 years together have a toddler named Jack. Matt who is a financier as well as a directing of a marketing agency, took a huge step to give up his career to raise their son & so that Penny could take up the job she was offered in "Home & Away".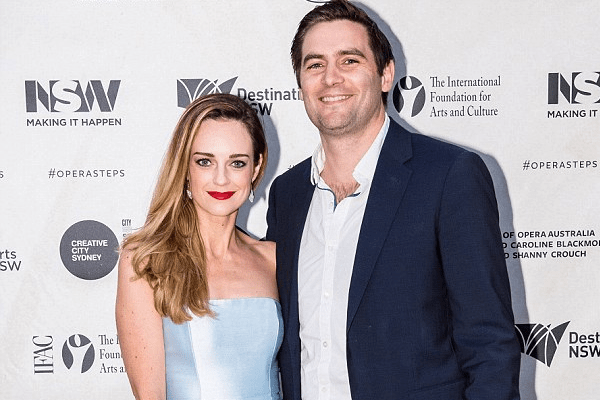 Penny McNamee with her hubby Matt Tooker attending Fely Irvine & Tai Hara Opera Opening night!  Image Source: Daily Mail
The Soap Actress, Penny seems nothing but happy with her husband Matt Tooker. The good-looking pair is constantly sharing their family pictures with fans via Penny's Instagram. Penny got married at the age of 25 with her long-term hubby Matt.
Penny states that she is grateful that she married a man who's willing to sacrifice so much when it comes to his family & wife.
The married couple, Penny & Matt own a house together in Rozelle for which Penny who was pregnant at the time says she just went with renovating her house while Matt was out focusing on his career. She claims "She just went with it " when people ask her how she could work so hard renovating her home while being pregnant.
McNamee's Son Jack is a Terror !
Penny McNamee has a three-year-old son Jack with her long-term husband Matt Tooker. Penny describes her son's mischief as just being a boy & she wouldn't have it any other way.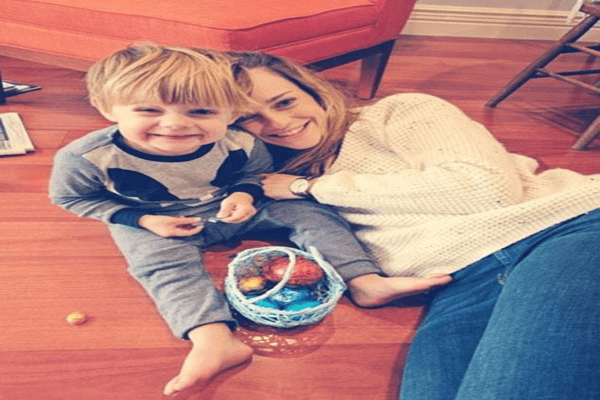 Actress Penny McNamee with her toddler Jack.Image Source: DailyMail
The mother of three-year-old, Penny says her son Jack is a terror & a lovely boy. McNamee says despite being difficult to handle sometimes, Jack still keeps her grounded & is an adorable boy.
Being raised with four siblings, Penny & Matt both want to have more kids in the future.
Matt & Penny's son Jack could get away with anything considering his adorable face & his loving parents. He recently got away with shattering his grandparent's pool fence to which mom Penny McNamee says his mischief is what makes motherhood more wonderful.
McNamee & Matt Tooker are both happy & juggling their professional & personal lives, We wish the happy couple the best for their married life & hope to see more McNamee-Tooker Juniors like Jack!
For more Celebrity Entertainment & News, Visit SuperbHub.