Professional golfer Patrick Reed and his Wife Justine Karain have an amazing bond and are blessed with two gorgeous children Barrett Benjamin Reed and Windsor Wells. The PGA power couple Patrick and Justine share a beautiful love story and have been married since 2012.
Six times PGA tour winner Patrick married his sweetheart Justine 26 when he was 22 despite his parents opposing the wedding saying he was young for it. Patrick Reed's wife Justine worked as his caddie for his first two years of the PGA tour.
How did Patrick Reed and Justine Karain meet?
Patrick Reed's Wife Justine Karain was working as a full-time nurse before she shifted her career as a caddie for Reed in 2012. Karain was initially a registered nurse and traveled with Patrick Reed as his full-time caddie in 2012 and 2013 on Reed's PGA tours. Karain left the job of caddie after she was pregnant with their first child Windsor Wells.
Six-time PGA tour winner Patrick Reed had met his love of life Justine at the Augusta State University. Patrick's friend at LSU University Laboratory School in Balton Rouge was luckily Justine's sister who hooked them together. The PGA Power couple then dated for three years before they tied knots.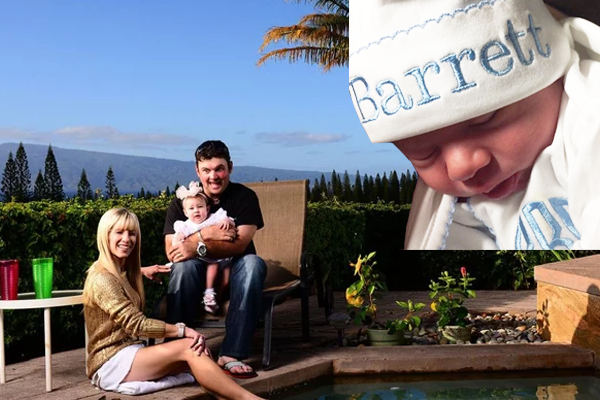 Justine Karian and Patrick Children Windsor Wells born on May 22, 2014, and son Barrett Benjamin who was born on December 7, 2017.
Image Source: Thrombo/Instagram
Patrick Reed's wife Justine was working on her double bachelors in health administration and nursing. Patrick had proposed to Justine on January 9, 2012, on the night when their favorite football team was playing for a national title. Justine has set the example of a perfect spouse for an athlete like Patrick by walking along with him and working as his caddie.
Patrick Reed saved his wife Justine Karain from near death
Reed and Justine has an amazing relationship with each other and is blessed with two lovely children daughter Windsor Wells and son Barrett Benjamin Reed. It was in 2014 when Justine suffered grand mal seizure while she was taking a bath. This kind of seizure was caused by low magnesium and potassium level.
As soon as Patrick spotted his wife Justine having seizures in the bathtub, Patrick pulled her out of the tub and performed Abdominal thrust for a couple of times. Justine started breathing again but things would have gone wrong is Patrick had found her a few seconds later.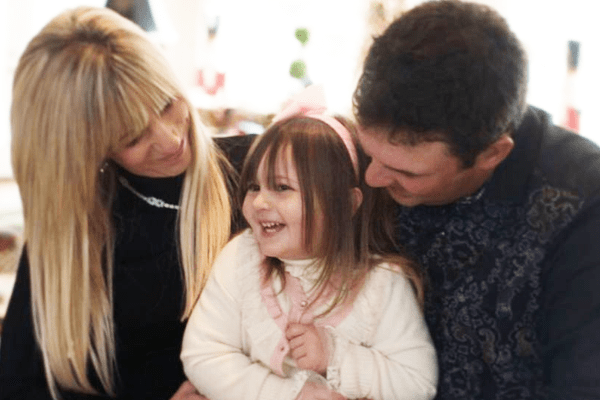 Justine Karain and Patrick Reed with their daughter Windsor Wells. 
Image Source: Instagram/Reed 
Patrick says that Justine was submerged and was shaking very uncomfortably. Justine was not breathing and had a colorless skin, Patrick didn't know how to perform CPR so he did the Heimlich instead. After a couple of tries, Patrick's wife Justine coughed some water and started breathing again. The doctors had told that if Patrick was a 10 or 15 seconds later Justine would have died.
Patrick Reed and Justine Karain Family

The PGA couple had been through worse and are still together since 2012. Patrick Reed and Justine Karain have a beautiful family of four and look amazing together. Patrick Reed and his wife Justine are blessed with two lovely children; daughter Windsor Wells born on May 22, 2014, and son Barrett Benjamin Reed born on December 7, 2017.
For more Celebrity News and Entertainment: SuperbHub.