Oscar Isaac is one of the most prominent names in the film industry. Born on  March 9, 1979, he started his movie career in 1996 and has been active since. Throughout this span, Oscar Isaac's net worth has escalated gradually but definitely.
The Star Wars actor has managed to earn a handsome sum of money and a big reputation. Isaac's career is not just limited in acting but is an excellent guitarist as well. Furthermore, with the growing career, Isaac's marital life with Elvira Lind is going smoothly.
To know what is Annihilation star, Oscar Isaac's net worth, scroll until the end.
What Is Oscar Isaac's Net Worth?
Oscar Isaac is an extraordinary actor who has contributed a lot to the movie industry of Hollywood. Starting his career since 1996, at a very young age of 17, he has managed to give blockbusters one after another. All the hard works and dedication in the career have led Oscar Isaac's net worth to escalate to $10 million.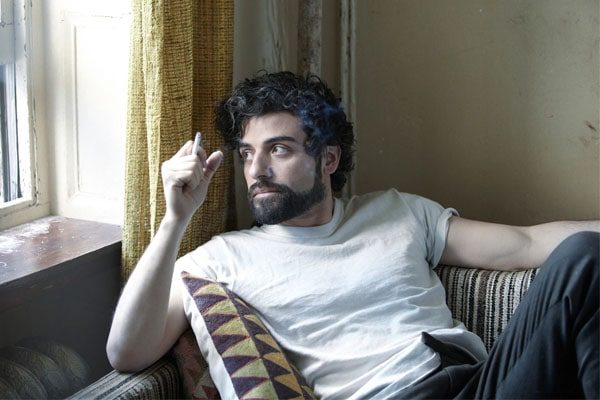 Oscar Isaac's fortune increased as his passion grew in acting. Image Source: Pinterest. 
Oscar Isaac has worked in several movies that were huge blockbusters. According to Isaac's IMDb, he has more than 50 movie credits as an actor, six sound credits, and three producer credits. Hence, all his works have allowed him to live very comfortably.
Some of the movies that Isaac has been a part of are listed below, along with their box office collection.
| Name of the Movie | Budget | BoxOffice Collection | IMDB Rating |
| --- | --- | --- | --- |
| Star Wars: The Last Jedi | $317,000,000 | $1,332,539,889 | 7.0 |
| X-Men: Apocalypse | $178,000,000 | $543,934,105 | 6.9 |
| Star Wars: Episode VII - The Force Awakens | $245,000,000 | $2,068,223,624 | 7.9 |
| Ex Machina | $15,000,000 | $36,869,414 | 7.7 |
| The Bourne Legacy | $125,000,000 | $276,144,750 | 6.7 |
| Drive | $15,000,000 | $76,976,666 | 7.8 |
| Robin Hood | $200,000,000 | $321,669,741 | 6.6 |
| The Nativity Story | $35,000,000 | $46,432,264 | 6.8 |
| All About the Benjamins | $15,000,000 | $26,306,533 | 5.9 |
| Body of Lies | $70,000,000 | $115,900,897 | 7.1 |
Besides the mentioned works, he has also contributed to some seriously sick movies such as A Most Violent Year, Life Itself, Suburbicon, The Two Faces of January, In Secret, Inside Llewyn Davis, etc. Oscar Isaac's role in Llewyn Davis not only shined his acting career but also allowed him to merge his musical talent.
Furthermore, Isaac's notable performances on television series include Law & Order: Criminal Intent, Show Me a Hero, and Star Wars Resistance. 
Thus, all the hard works prove that Oscar Isaac's net worth has skyrocketed at a steady motion.
Where Did Oscar Isaac Start?
Oscar Isaac's entry into the acting career began at the Area Stage Company, Miami Beach when John Rodaz cast him in a play. Furthermore, he also acted in City Theatre's Summer Shorts short play festival in 2000-2001. Isaac was not just involved in acting but was also equally devoted to music.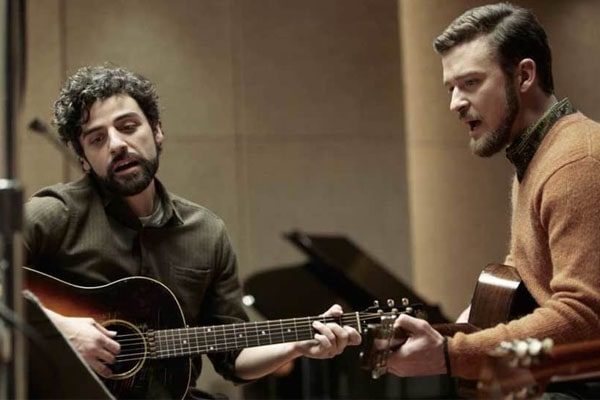 Oscar Isaac's musical affair was present since he was twelve and has been walking around with him ever since. Image Source: Pinterest. 
While his time in Miami, he played lead guitar and sang for a punk band, The Blinking Underdogs. The band enjoyed some grand success, playing along with Green Day and The Mighty Mighty Bosstones.
However, Isaac put music to the side after being accepted into the acting program of New York's Juilliard School in 2001. Success followed him pretty soon during his time in the school. He had an opportunity to appear in one of his first films, All About the Benjamins. 
But the Triple Frontier star had appeared in country drama, Illtown in 1996, making his debut in acting. However, Oscar Isaac was first recognized from his first significant film role in 2006 as Joseph from The Nativity Story, opposite Keisha Castle-Hughes.  Since then, success has been a part of Oscar Isaac's career.
Oscar  Isaac and Star Wars
Oscar Isaac has contributed many blockbusters movies with his talent. And one of these many works that have contributed to his career remains Star Wars for sure. Isaac had established a long-acting career before he played his role in Star Wars: The Force Awakens as ace X-wing pilot Poe Dameron.
Isaac reprised the role in Star Wars: The Last Jedi in 2017 and Star Wars: The Rise of Skywalker, the final film in the Star Wars trilogy. However, when asked if he'd be interested in a live-action spin-off for Poe, Oscar Isaac says 'probably not.'
Although it had been a vital part of his career, it looks like Isaac is done with the Star Wars World. In an interview with Variety, he revealed that the Star Wars world is massive. And Isaac did not feel like an insider even though he was. He further explains that he is still looking at it from the outside, and he just happened to be a part of it.
Well, Oscar was in the movie with some of the big names of the industry, including Adam Driver and Daisy Ridley.
Although he is over with the epic space opera media franchise, Oscar Isaac's fortune was majorly contributed by the Star Wars. Not just his wealth but recognition mounted through it as well.
Oscar Isaac's Relationship and Baby
One's wealth does not always necessarily mean money, properties, or assets. Relationships value more than golds, and Isaac is just about all of these. Oscar Isaac's wife, Elvira Lind is a successful director and producer, known for Bobbi Jene, Songs for Alexis, and Twiz & Tuck.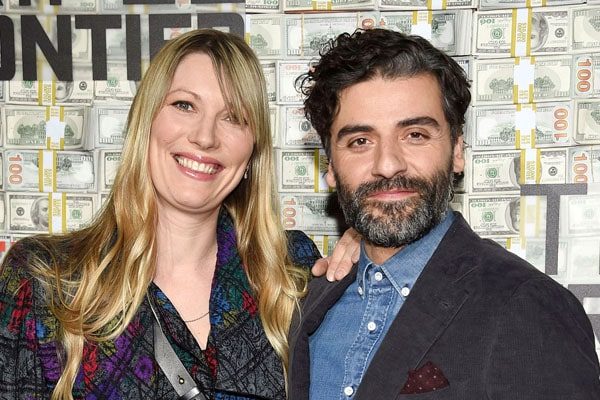 Oscar Isaac's wife is as talented as he is, and they share an irresistible bond together. Image Source: Evan Agostini. 
The couple got married in March 2017, a month after Oscar Isaac's mother's demise and a month before his firstborn. There's always a point where a man knows that this is the woman he wishes to have a family with. Well, Isaac had that moment as well. A moment that he recalls from time to time is the way she took care of Oscar's mother.
Oscar recalls that she was pregnant at the time, carrying his child and bathing his sick mother. That moment, he just felt like being with his current wife Lind, forever and ever. Unfortunately, Oscar's mother passed a month prior to their wedding, and he immortalized her through his newborn son, Eugene Isaac.
View this post on Instagram
Oscar Isaac's wealth was already enormous, but his family multiplied the happiness and the fortune and turned it into what one would earn in a lifetime. The couple resides in Williamsburg, Brooklyn, where Oscar spent his entire bachelorhood and an apartment he renovated himself.
Oscar Isaac's earnings as an actor are immense, and let's hope this continues in the coming days.  Likewise, let's wish their newborn, who arrived in 2019, learns some gigs from his parents.
Don't Miss To Follow SuperbHub For More Updates On Celebrity News, Entertainment, And Biography.