Norwegian rapper and dancer Omer Bhatti is always in the news. With a flourishing music and dancing career, he is in the center of attention, but not always for his musical acumen. He is rather in the spotlight for a father-son relationship with the one and only Michael Jackson.
Though never confirmed, it has been speculated for a while now that Omer is actually the son of Michael Jackson and not Riz Bhatti (his supposed father as of now). It is widely believed that Omer was born thanks to a one-night stand between Michael and his nanny Pia Bhatti, mother of Omer.
Though Omer has denied that he is the son of MJ, there are many proofs and evidence to suggest that is not the case and that Omer is indeed the son of the King of Pop.
 Similar Appearance and Style
One of the biggest evidence to suggest that Omer is the son of MJ is their similar appearance. They look pretty much alike in terms of their looks. They have the same facial structure and hair as well.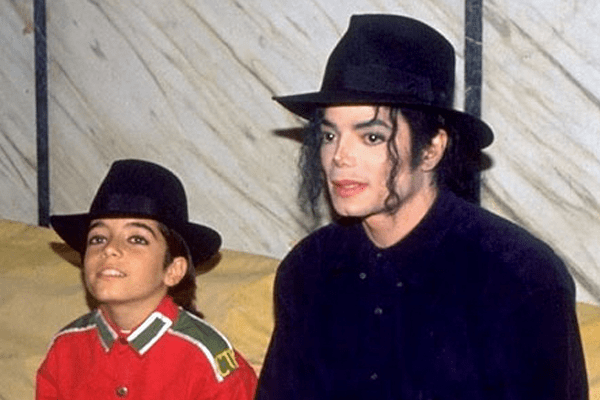 Omer Bhatti and Michael Jackson have similar look and style, Image Source: MJ5
Apart from appearance, Jackson and Omer also have the same skillsets. They both are excellent singers and great dancers. Omer's dancing style pretty much resembles the legendary dancing style of Michael, further adding proof that he is indeed the son of MJ.
Omer's parents changed their name
One additional proof is the fact that Omer's parents changed their names after Omer was born. Riz and Pia's names were initially Humayoun and Helga but later changed their names after Omer was born. Did they change their names to cover up the fact that Omer was MJ's illegitimate child?
Micheal took Omer under his wing
Some additional evidence to support this claim is the fact that Michael Jackson took special care of his alleged son Omer. MJ's manager Tor Helgeton helped Omer appear in festivals around the country and appear in TV shows dancing like the Pop King himself.
Michael himself was very fond of Omer as he saved Omer from a crowd of people eager to meet him by ordering his guards to get the boy. Michael took the young boy Omer under his wing and taught him everything about the music industry.
Michael took Omer with him in his tours and trained him to become a star. Omer was there in the front row during the funeral of Micheal. this suggests a special bond between the two, maybe of father and son?
Confirmed by Joe Jackson
If there was any more proof needed, Joe Jackson, patriarch of the Jackson family pretty much confirmed it. During an interview, Joe said that he knew that MJ had a fourth son and it is Omer. Joe Jackson said that Omer looks and dances like a Jackson. He said, "The boy is a brilliant dancer. He even teaches dance!"
MJ also said during an interview in 2004 that he has a 4th son. He must have been talking about Omer. Hence, all the facts and evidence points to the fact that Omer is indeed the son of Pop icon Michael Jackson, as much as Omer wants to deny it.
For more news, biography and entertainment, visit Superbhub.