Fox News Network's Prominent host Jesse Watters is amidst the divorce battle about his alleged relationship with a 25-year-old associate producer Emma DiGiovine after his wife Noelle Watters filed divorce papers.
President Trump's favorite Jesse Watters has 6-year-old twin daughters with his wife Noelle, Jesse and Noelle had married in 2009. The rising Fox Star reporter Jesse told his bosses about his affair after his wife Noelle filed the divorce in October.
Jesse Watters wife Noelle Watters filed for divorce
39-year-old Jesse Watters married Noelle Inguagiato Watters in 2009, the duo had met while working on Fox Office. Jesse was the host for Bill O'Reilly's show and Noelle worked in the advertising and promotions department. Jesse and his wife were blessed with twin daughters in 2011, Noelle who had left Fox for maternity leave never returned to the company.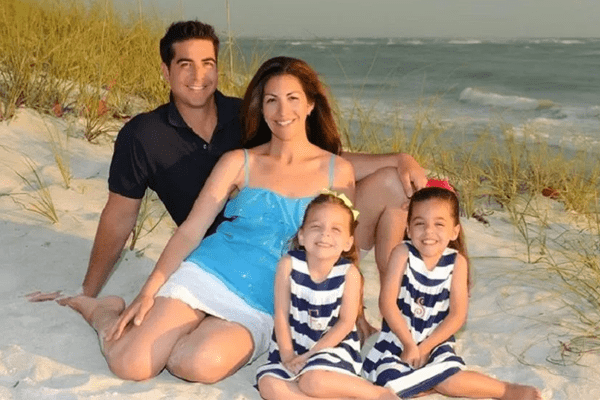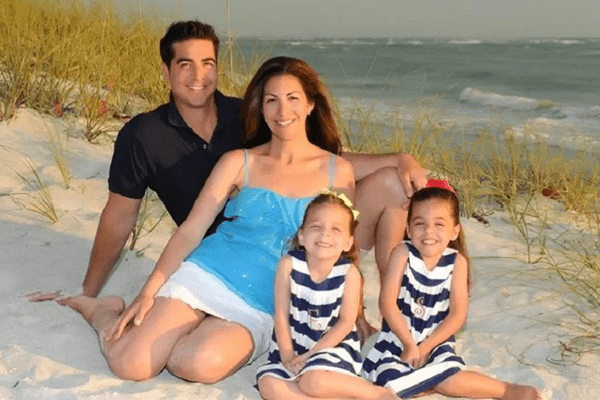 Noelle Watters and husband Jesse Watters with their twins daughters born in 2011.  Image Source: Daily Entertainment
Jesse Watters Wife Noelle had filed for divorce in October 2017 after being aware of Jesse's relationship with DiGiovine, Watters has not responded on the matter. 25-year-old Emma DiGiovine is believed to be the cause of Jesse's wife Noelle filing for divorce.
Jesse Watters and Emma DiGiovine
Philadelphia native Jesse reported the Human Resources in November 2017 about his consensual relationship with Emma who was working as his staff. Fox Management took control of the situation and transferred DiGiovine from Watters World to The Ingraham Angle another program on the network where she currently works. Fox Network took no action against Jesse following his report on the relationship.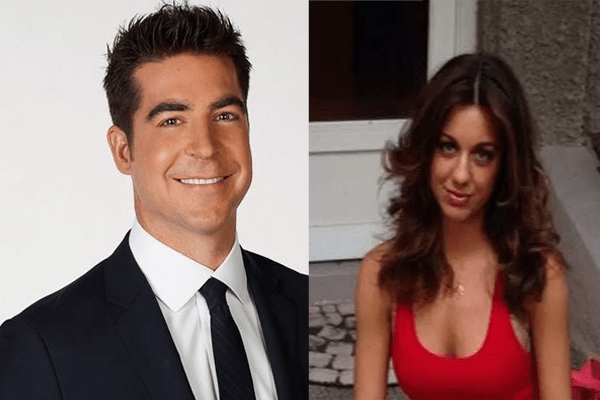 Jesse Watters relationship with alleged girlfriend Emma DiGiovine. 
According to Emma DiGiovine's Linkedin Profile, she worked for MSA Models from 2012 to 2014 and paved her way to Fox from Wainscot Media. Emma got her Bachelor's degree in Journalism Major with a GPA of 3.80/4.0 from Fairfield University.
Jesse's romance with his young girlfriend Emma DiGiovine circles around as Jesse had a grand dinner with President Trump on the White House on March 5. Jesse was reportedly invited by President Trump's crew, Jesse took to his Instagram to post a menu of the dinner which was signed by Trump with a note; To Jesse, you are great.

Jesse's divorce may have come as a shock but this is not the first time he has been a hot subject for his actions. In 2016 Jesse caused some controversy while filming on Chinatown which was apparently filled with stereotype peoples.
Fox news reporter Jesse also made some comments about single women voters calling them Beyonce Voters which made to raise some eyebrows.
Watch Watters interviewing random peoples on the street of Chinatown.

For More Celebrity News and Entertainment: SuperbHub.