Well, Noah Centineo doesn't have a girlfriend at the moment and is single. Though the romcom actor Noah Centineo is on the news again. This time, it is due to his rumored relationship with Lana Condor.
After dating many hot celebrities over the years, the young actor was falsely assumed to be dating the "To All The Boys I've Loved Before" actress Lana Condor. Let's take a look at what's true and what is false about their rumored dating life.
Noah Centineo's Dating And Relationship History
Noah Centineo is notorious when it comes to dating hot talented women and having a fun time with them. In the past, Noah has dated a lot of celebrity actresses and rich women from all over the world.
According to an exclusive deep-dive into Noah's past girlfriends and relationship history by Cosmopolitan, here are the gorgeous women he has dated.
Kelli Berglund
Apparently, Noah fell in love with the Lab Rats star Kelli Berglund around 2013. The two dated for a while and posted pictures of them together on Instagram. However, there's not much information about how long they dated.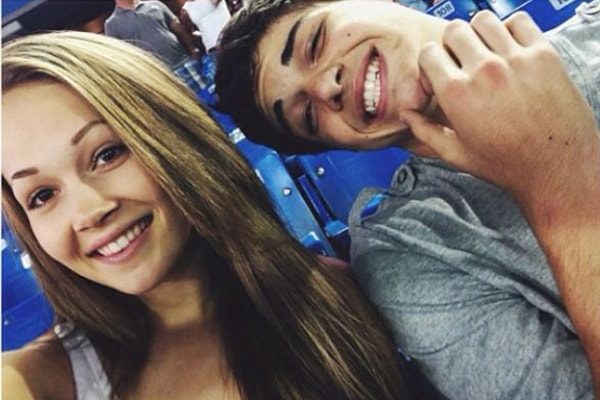 Noah Centineo and his past girlfriend Kelli Berglund. Image Source: Instagram/kelliberglund.
Angeline Appel
Noah Centineo's next love enterprise was with the gorgeous Angeline Appel. Noah and Angeline dated for a couple of years. In both of their Instagram post history, there is evidence that shows they had a loving relationship.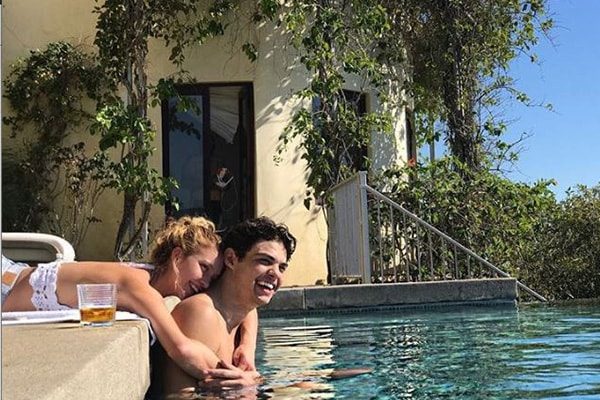 Noah Centineo with his ex-girlfriend. Image Source: Instagram/angeline_appel.
Lauren Kolodin
The gorgeous Lauren Kolodin is the third known girlfriend of Noah Centineo. Lauren, a singer, dated Noah in a hot relationship. A fan account on Instagram posted this, picturing how they are having an amazing relationship.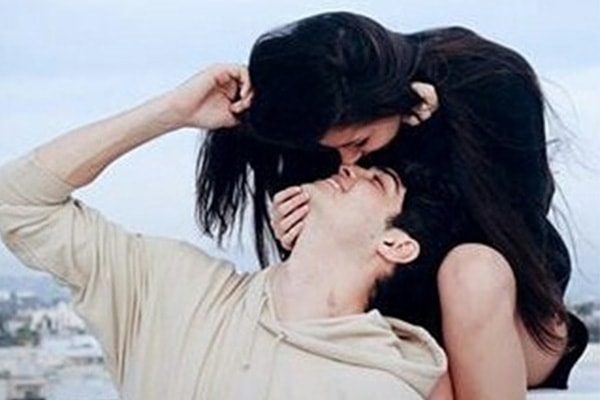 Noah Centineo and his previous girlfriend Lauren Kolodin. Image Source: Instagram/laurennicolekolodin.
Here's Why Noah Won't Date Lana Condor
The "To All The Boys I've Loved Before" stars, Lana Condor, and Noah Centineo, shocked the showbiz world with a piece of heartbreaking news. Heart-shattering and dream-crushing as the news is, Noah Centineo won't date his co-star Lana Condor, ever.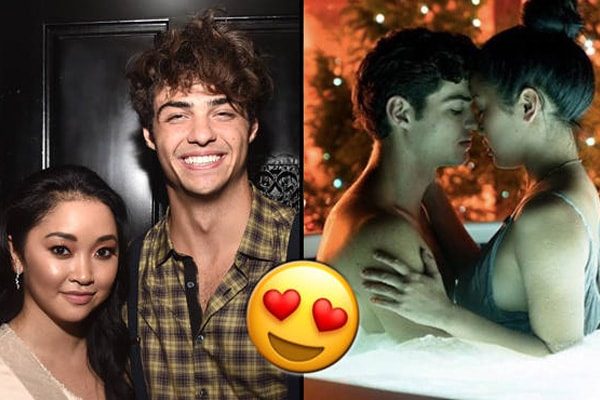 Noah Centineo was linked with the short and sweet actress Lana Condor. Image Source: Instagram/lanacondor.
The shocking news about their "no-dating" agreement came as a big surprise, to say the least. Fans and media all over the world were hoping that they would date. As dating is a distraction in giving good performances to directors, the alleged couple has denied to date each other. Lana appeared on a show hosted by Jimmy Fallon to talk about her movie and Noah's advances towards her.
We think it's a smart move, as the hot actor duo can now focus on their acting. Their decision to not have a relationship came to the public in light of much-awaited Netflix movie, The Perfect Date. The movie is set to release in 2019. Lana Condor is currently dating her boyfriend Anthony de la Torre.
"We kind of made a no-dating pact and set boundaries so that we could focus on our roles", Lana reportedly said in an interview. It's clear the chemistry between Lana and Noah is off the records and with The Perfect Date's sequel coming up let us hope that the couple gathers some trace of romance into their life and spice up the news again.
SuperbHub for more News, Biography, and Entertainment