In this modern world, we are so caught up with the internet and tv shows; most valuably, the reality shows. Among the reality television shows is "Bringing Up Bates." The reality show is centered around Gil Bates and Kelly Jo Bates, and their 19 children born between the years 1988 and 2012.
The beautiful couple shared their vows on December 19, 1987, and were determined to have an army of their own. Therefore, their journey to the reality show world started in 2012 as "United Bates of America." Anyway, they have been able to amass a massive crowd of fans, and therefore the newfound fame affected Bates' family's net worth as well.
As a Bates family fan are you also curious about their net worth? If yes, let's stick until the end of this article.
What Is Papa Bates, Gil Bates' Net Worth?
The head of the family, the papa of them all, Gil Bates, born as William Gilvin "Gil" Bates on January 1, 1965, has made the family capable of presenting themselves to the world. Throughout the process, Gil Bates' net worth has increased massively. Because of the fortune, Gil can look after the army he made for himself.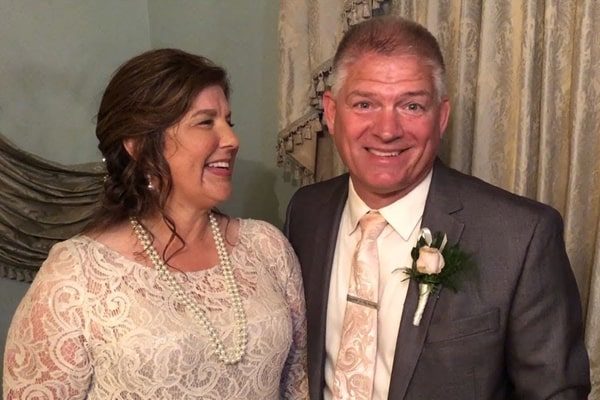 Gil Bates and Kelly Jo Bates are proud parents of 19 children. Image Source: Pinterest.
According to Cheatsheet, Gil Bates' net worth is estimated at $250,000, which is hugely influenced by his television appearance.  Although Gil Bates' source of income is his television presence, he also runs a company called Bates Tree Service.
Besides reality show and a company, papa Bates also founded the Bible Baptist Church in 2015. Furthermore, he currently serves as the board of directors for the Institute in Basic Life Principles. Seeing all the hard works, Gil has managed to pull off, it is not strange to think that the man has amassed a considerable fortune.
Interestingly, Gil Bates was a wrestler who won the South Carolina State Wrestling Champion in 1983. He was also voted as the Most Outstanding Wrestler. Gil Bates' house stands on a vast 4,000 sq. ft in Rocky Top Tennessee. Let's hope we get to see more of  Gil Bates' progress in the future.
What is Mama Bates, Kelly Jo Bates' Net Worth?
Her income from her television career contributes mama Bates, Kelly Jo Bates' net worth. Kelly Bates' career started in 2008 as she and the Duggar Family premiered their reality show, 17 Kids and Counting on TLC.
Furthermore, Kelly Jo Bates' earnings mostly comprise her tv career as Bates Family announced their second reality series called "Bringing Up Bates" in 2015. Similarly, Gil Bates' wife, Kelly Jo, is also a public speaker, which is a huge plus point for her wealth.
Although, Kelly Jo Bates' net worth is not numbered, looking at her years-long dedication in the tv show and her work as a public speaker must have amassed her a colossal amount of wealth.
What Is Zach Bates' Net Worth?
Zach Bates, born on 30 December 1988 as Zachary Gilvin "Zach" Bates, is the oldest son in the family. According to the CheatSheet, Bates' family wants their children to earn for themselves, and all of the Bates children look to be independent.
Since Zach is the eldest, he already has a family of his own and is capable of looking after them. Majoring in history and criminal justice, he graduated from the police academy on September 4, 2015. According to a Cheatsheet, the average salary of a police officer is $61,270 per year.
Therefore, Zach's career as a police officer and television personality is paying him well to run his family of four. Besides, he is also interested in politics and was elected to be a community commissioner of Anderson County, TN.
On January 21, 2014, Zach ran for mayor of Anderson County in the Republican primary. Seeing his career choices, Zach Bates surely is an intellectual man for the world, a loving husband to his wife, Whitney Perkins, and father to his beautiful children, Bradley Gilvin Bates, and Khloé Eileen Bates.
What Is Michaela Keilen's Net Worth?
Michaela Keilen was born on January 23, 1990, as Michael Christan Bates. She is the second child welcomed by Gil and Kelly Jo. Like many Bates children, Michaela also works on her own. Although Michaela Bates' net worth is not confirmed, she must earn a considerable sum from her television presence and career as a licensed EMT.
Furthermore, she also has a knack of entrepreneurship as she began selling baby clothes, blankets, bibs, and other items through her husband, Brandon Keilen's website. Furthermore, she set up a new web store called "Keilen Corner," which sells her sewing projects and children's books.
View this post on Instagram
All of these business ventures and television appearance must have affected Michaela "Bates" Keilen's net worth positively. Now that she is married, Keilen's fortune is also influenced by her husband, Brandon Keilen's net worth.
What Is Erin Paine's Net Worth?
Erin Paine was born on May 2, 1991, as Erin Elise Bates. She was born as a third child in the family and Paine's earning is hugely affected by her appearance in the reality tv show. Moreover, unlike her siblings, she is also a musician who graduated in music ministry.
Erin Paine's debut album, Merciful and Mighty, was released in 2010. Furthermore, her second album, Down Home Gospel, was released in 2012. She has released at least four albums and has sung at several events.
It looks like Erin's musical career has a significant impact on her net worth. Besides musical career, Erin Paine's net worth includes her business ventures also which aids in her fortune. On April 19, 2019, she, along with her sister, Carlin Bates, and sister in law, Whitney Perkins opened a clothing store called "Bates Sisters Boutique. "
Erin Paine has a lot of talents than expected as she designed a house for a couple for which Paine's husband Chad Paine was doing construction. This shows that Erin Bates' net worth is only inclining upwards with her varieties of interests.
What Could Be Lawson Bates' Net Worth?
Another musician in the Bates' family other than Erin is the fourth child, Lawson Bates. Born as William Lawson Bates on July 27, 1992, he is also a musician. Although he currently works as a reserve deputy for the Anderson County Sheriffs Department, Bates' deep interest lies in music.
Lawson's career as a musician began while performing gigs with his family. At 18, he began to work with Andy Leftwich, an award-winning instrumentalist, and producer. Lawson Bates' first album, "Freedom Sure Ain't Free," was released on October 30, 2013. Likewise, Lawson has released many singles and albums by now, which has allowed him to earn his living.

His television presence brightly influences Lawson Bates' net worth. Let's hope we get to hear more about him in the future.
What Is Nathan Bates' Net Worth?
Nathan Bates is the fifth child in the family. Nathan Bate's net worth is considerably influenced by his television appearance. Besides, he also works as a reserved deputy sheriff with Anderson County Sheriff Department.
Furthermore, he is working on earning his commercial license as a pilot. Therefore, it looks like Nathan Bates' net worth will see a massive change in the coming days.
What Is Alyssa Bates Webster's Net Worth?
Alyssa Webster aka Alyssa Joy Bates' net worth, is influenced by her appearance in television as well as her husband,  John Webster.
She previously worked as a part-timer in a flower-shop. And she works with her husband and runs a cleaning service.
What Is Tori Smith's Net Worth?
Tori Smith, born as Tori Lyne Bates' net worth comes from her television presence. However, she appeared on the show 19 Kids and Counting several times as a teenager. Furthermore, she was also seen in season one of the United Bates of America.
Presently, Tori is busy with the new season of "Bringing Up Bates." Although Tori Smith's net worth is not published, let's hope she earns more.
What Is Trace Bates's Net Worth?
Born as the eighth member in the Bates' family, Trace Bates' net worth is pretty impressive. He has followed the footsteps of his brothers and decided to earn his living as a police officer.
Furthermore, he also aspires to become a trick horse rider. Trace Bates' earnings are also benefitted by his appearance in their family show.
What is Carlin Stewart's Net Worth?
Carlin Stewart is the ninth child in the Bates' family. She earns her fortune from the family reality show. Furthermore, Carlin Stewart's net worth is also influenced by the store she runs with her sister and sister-in-law, Erin and Whitney.
The store, Bates Sisters Boutique, was launched on April 19, 2019, whose items were sold out within hours of opening. Let's hope everything is going well with the shop and aiding Carlin Stewart's net worth.
What Is Josie Balka's Net Worth?
Josie Balka's net worth is heavily supported by her job as a stylist at R&Co Salon in Knoxville, TN. Besides, she also earns some from her television appearance on the family show.
Balka first appeared on the TLC show 19 Kids and Counting many times as a child. Likewise, Josie is regularly featured on her family's show, Bringing Up Bates.
What Is Katie Bates's Net Worth?
Katie Bates is the eleventh child in the family. Since she was born in 1999, she still has a lot more to learn and accomplish in her life. But for now, Katie Bates' net worth is dependent on her appearance on her family's show, Bringing up Bates.
Furthermore, Katie often models for the Bates Sisters Boutique owned by her sisters. In 2019, she also began taking lessons for flying with her brother Nathan. Let's hope Katie Bates' net worth will increase with her career in the future. 
What Are The Net Worth Of Younger Members Of Bates Family?
Because Gil Bates and Kelly Jo Bates have made an enormous family atmosphere, not all of their children are capable of earning. Some of the young members of the family like Jackson Bates, Warden Bates, Isaiah Courage Bates, Addallee Hope Bates, Ellie Bridget Bates, Callie-Anna Rose Bates, Judson Wyatt Bates, and Jeb Colton Bates are pretty young to bring money home.
However, they are doing pretty well for their age, appearing in the family show and earning a fraction for themselves. Let's hope they grow up faster and earn well.
"Bringing Up Bates" is back with season nine on March 5 featuring Kelly Jo, Gil, and their 19 children, seven sons-in-law, and 15 grandchildren. Let's hope they earn more from the show and live a comfortable life as they are already living.
Don't Miss To Follow SuperbHub For More Updates On Celebrity News, Entertainment, and Biography.