If any genuine relationship exists in this universe, then it is the relationship between a mother and a child. It is the purest of the pure. The hell a mother goes through the entire time, from carrying a little one for a whole nine months to labor while getting the little feet on earth, is unexplainable.
Despite the pain, a mother shows utter love. That's precisely why a mother-child relation is considered the purest relationship. Such is the story of Lucinda Williams and Jordan Peele.
The Lovely Mother-Son Relationship Of Lucinda Williams And Jordan Peele
As mentioned before, a mother-child relation is precious. Jordan shares the same connection with his mother, Lucinda.  Moreover, the courage of a solo mom is always worthy of admiration, and Jordan Peele's mother deserves that.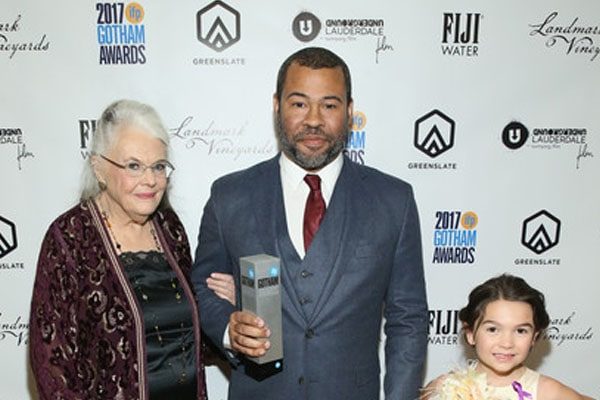 Jordan Peele's mother tags along in her son's special occasions. Image Source: Zimbio.
Born in New York City on February 21, 1979, Jordan was born in a biracial family. Jordan's mother, Lucinda Williams, is a white woman while his father, Hayward Peele, was a black man. Sadly, Peele's father disappeared when he was only six years old. Since then, he was raised by a solo mother and has a lovely relationship.
Lucinda Williams' son Jordan Peele grew up as a biracial child and had an identity confusion from childhood. He reminisces the time when he was dismayed by the test that demanded him to categorize as "other" in the racial category. Despite all of these, he has very fond memories with a mother who helped him grow as a fine man.
View this post on Instagram
What mother would argue her child as annoying?  Nobody. Matter of fact, Williams claims him so to be her joy and Peele feels the same about his mother. He feels that his mother faced the incredulity to raise him. Jordan Peele sees his mother as the strongest woman.
At the young age of 14, Peele appeared in a nationally televised Q&A organized by the former president, Bill Clinton. There Jordan asked a question about how the country would support a single mother where a father is not or is unable to cooperate. This shows how rightfully Jordan was raised by the bookish solo mother, Lucinda Williams.
Lucinda Williams's Son Surprised Her
Mother-Son still shares the same strong bond even today. The Get Out director's mother further explains that his mother used to encounter people who'd ask her if Peele was adopted or if she was babysitting someone else's child.
Jordan's mother continues, Peele would always gravitate towards movies about aliens, robots, and monsters. The ones that did not include racism and always chose fantasy over literary books. Furthermore, Lucinda Williams was surprised when Jordan Peele showed interest in performing as he was always a shy kid who'd prefer arts over stage acts.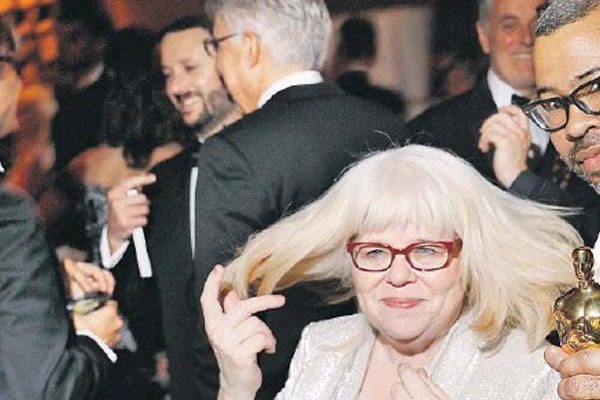 Jordan Peele's mother Lucinda Williams is a gorgeous lady. Image Source: Pinterest.
Fatherless childhood was a past that made Jordan suffer internally. Despite the pain, despite the gazillions questions about racism since childhood, he only grew up to be a successful man. Jordan Peele's mother's sacrifices and hard works did not go in vain and both of them are still as connected as they were before. Let's hope the bond shines until the very end.
Dont's Miss To Follow SuperbHub For More Updates On Celebrity News, Entertainment, and Biography.