Minttu Virtanen is the beautiful wife of Finnish Formula one racer Kimi Raikkonen. The lovely couple married on August 2016, in Siena, Italy. The couple share two children; daughter Rianna Angelia Milana Räikkönen and son Robin Räikkönen. Virtanen resides with her husband Kimi and kids in Kaskisaari, Helsinki, Finland.
Kimi Räikkönen's wife Minttu Virtanen is a Fitness Model cum trainer and was a flight attendant. Similarly, her husband is a Finnish racing driver currently driving in Formula One for Alfa Romeo Racing who had won the 2007 Formula One World Championship.
Minttu Virtanen Is A Fitness Model
Kimi Räikkönen's wife Minttu Virtanen was born on November 12, 1986, in Tuusula, Finland. Her father is named Kimmo Virtanen, but the name of her mother is not known at this time.
Minttu Virtanen is a big workaholic. Previously she was an air hostess. She had to quit her job to focus on her modeling career. Her beautiful figure allowed her to wear modeling gigs for fitness magazines and websites. She has posed for various top brands. The charming Mittu has risen up the professional ladder to become a very high-priced model.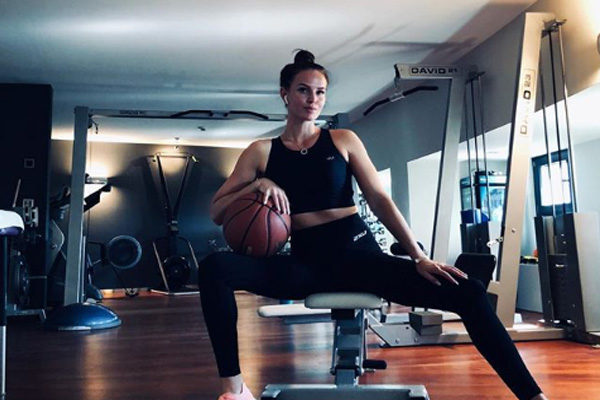 Many might don't know Minttu Virtanen is a fitness model too. Image Source: Minttu Virtanen's Instagram.
Furthermore, Minttu has also been working as a fitness trainer. She decided to take her love for fitness one step further by helping other people achieve their fitness goals. Additionally, she also runs a famous blog where she writes about all things beauty, fashion, and fitness.
View this post on Instagram
Furthermore, she is a brand ambassador for Gugguu fashion and Nescafe Finland.
Lovestory Of Kimi Räikkönen and Minttu Virtanen
Minttu Virtanen met Kimi Raikkonen as a friend. They fell in love and they began dating after Raikkonen finalized his divorce with Jenni Dahlman, his first wife who is a former Miss Scandinavia. The ex-pair of Kimi and Jenni divorced in 2014. The couple of Minttu and Kimi married in August 2016 in Siena, Italy. The couple has two children, a girl named Rianna and a boy named Robin.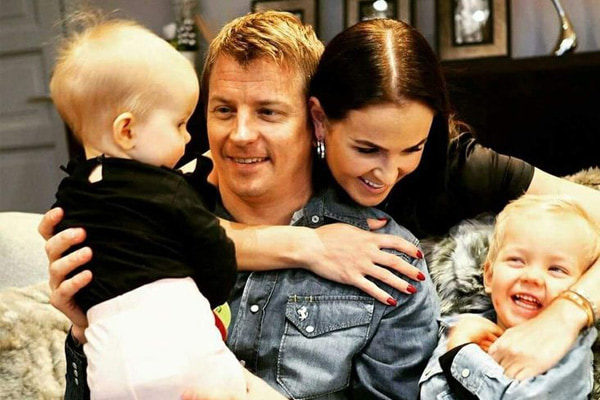 The beautiful couple of Minttu Virtanen and Kimi Raikkonen shares one son and one daughter. Image Source: Pinterest.
Minttu once said Kimi Raikkonen's simplicity made her fall in love with him. She likes his sense of humor and believes that his personality is full of good characteristics. She admires her husband's calm nature.
Motherhood is not an easy task. But no doubt, Minttu is a loving and caring mom.