On 8th April of 1994, the frontman of the Nirvana and alternative rocker Kurt Cobain was found dead in his home. The Seattle Police Department concluded that the Cobain's death was suicide from a gunshot in the head. Though after forensic reports came in, it was reported that Kurt Cobain died on the 5th of April, 1994.
However, after hearing lots of speculation, the Seattle Police thought that Cobain might have been murdered. So, detective Mike Ciesynski was hired in 2014 to review the evidence. After 25 years, he reaffirms that Kurt Cobain killed himself.
Kurt Cobain was the proud father of Frances Bean Cobain that he had with his wife Courtney Love.
Who is Mike Ciesynski?
Mike Ciesynski is one of the retired homicide cold case detectives at the city of Seattle. In 2014, he was asked to review on the Nirvana's singer Kurt Cobain's death. After 20 years of death, Ciesynski was hired and he mentioned that it was a high profile case.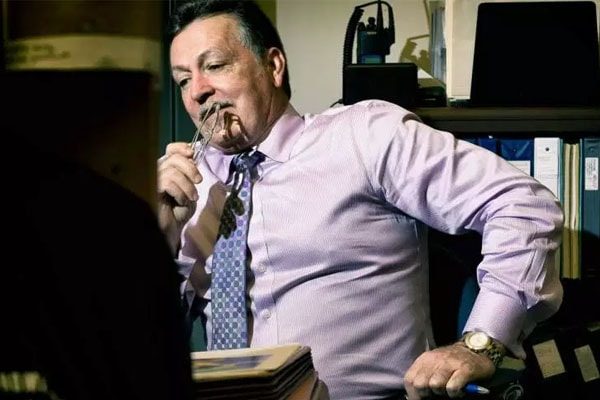 Mike Ciesynski is an American detective. Picture source: Heavy. 
What Are Mike Ciesynsk's Investigation Results?
As soon as Mike Ciesynski was hired, he started his investigation. Lots of the Nirvana fan and people believed that there was some type of cover-up. So Mike discovered several rolls of undeveloped film taken during the investigation and later processed the film and the image was released to the public.
Mike Ciesynski theorizes that Kurt Cobain wrote his suicide note, injecting himself with a lethal dose of heroin. When police arrived on the scene they discovered a box with black tar heroin and various drugs next to his body. Ciesynski told that Cobain might have taken heroin ten times larger than what ordinary people usually take. Mike further added that Kurt Cobain immediately shot himself after taking a fatal dose of black tar heroin.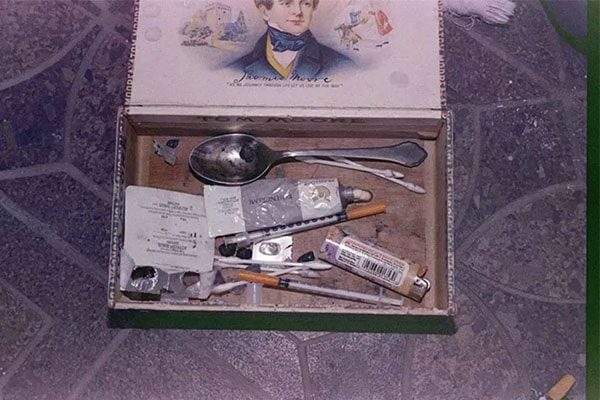 Kurt Cobain's kit box was found next to his body. Picture source: Heavy. 
There was a rumor that The Seattle police department melted down the gun found with Cobain to cover up evidence. Mike Ciesynski reviewed all the evidence involving, Cobain's firearm. During the investigation, Ciesynski discovered the receipt from Seattle Guns which match with the time and location where a Seattle cab driver says he dropped off a man who matched with Kurt Cobain's physical appearance.
After twenty-five years, Mike Ciesynski confirmed that Kurt Cobain killed himself. Another private detective Tom Grant hired by Cobain's wife Courtney Love also concluded that Cobain committed suicide.
Well, it was really a sad thing to what happened to Kurt and the things his family had to go through. Nevertheless, the world lost a true musical artist on  April 5, 1994.
SuperbHub for News and Entertainment.