Following two failed marriages and a relationship, Michael Strahan seems to be less successive in his love life compared to his aspiring NFL Career. Well, the champ Hall of Famer is back again to rekindle his romance with his 28-year-old girlfriend who has various criminal records.
Let's get into details about Michael Strahan's Girlfriend Kayla Quick who is probably going to be his wife number three.
Michael Strahan's Girlfriend Kayla Quick
Michael and Kayla were spotted on 2016 on a beach at St. Barts, they had been dating for a year.  Michael Strahan's Girlfriend Kayla had worn a two-piece biking flaunting her gorgeous body, Michael had a big smile on his face throughout the date and it wasn't a moment he kept his eye off his stunning girlfriend.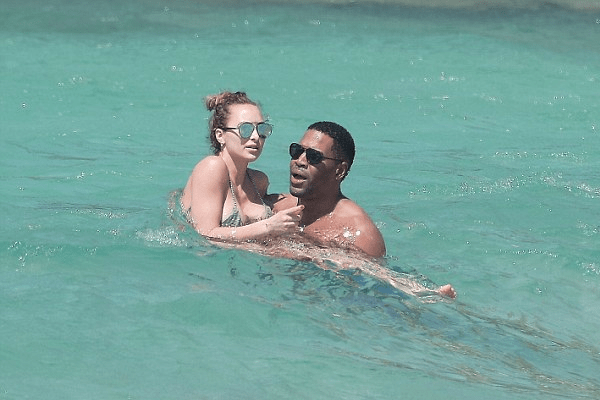 Michael Strahan's Girlfriend Kayla in his arms.
Image Source: Daily Mail
ET online had first spotted Strahan and Kayla together at the DirecTV Super Bowl party in February 2015. They were shortly spotted having dinner with his colleague Kelly Ripa and her husband Mark Counsuelos at Polo Bar, New York.
Michael Strahan's Girlfriend Kayla's criminal cases
Michael Strahan's Girlfriend Kayla is a former strip club waitress, she was arrested for stealing $6,000 worth of Jewelry from her sick grandmother's house. Here are the quick facts regarding Michael Strahan's Girlfriend Kayla's criminal cases.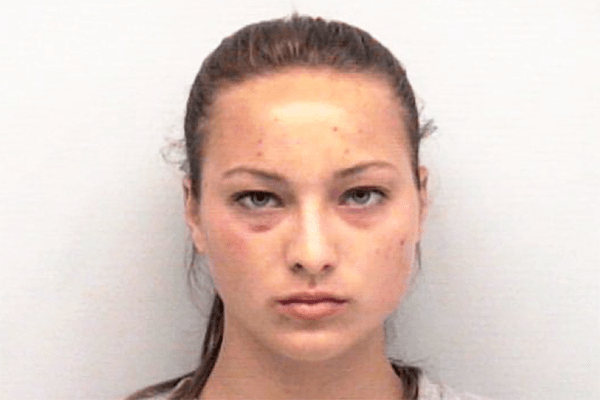 2005 mugshot of Kayla's Grand Theft on her Grandmothers house 
Image Source: Daily Mail
| | |
| --- | --- |
| 1 | Michael Strahan's girlfriend Kayla Quick reportedly has a criminal past |
| 2 | In 2005,18 years of Kayla was charged with grand theft after stealing $6000 jewelry from her grandmother |
| 3 | Kayla confessed to the crime and charges were sent to juvenile court |
| 4 | Around same time she was working as a waitress at Tampa Strip Club |
| 5 | Kayla and her high school boyfriend Justin Hundley were charged for the grand theft |
| 6 | 14 years of age Kayla was arrested for disorderly conduct after getting in fight at her home in Port Charlotte, Florida |
| 7 | While working on the strip club Thee Dollhouse, she would hustle customers and clear up to $2000 a week |
Also read: Kayla Quick's net worth
Michael Strahan's marriage test of Kayla Quick
Michael is ready to settle down and enjoy a happy married life with his cute criminal girlfriend Kayla. Radar online revealed that Michael is in a trial marriage with Kayla to ensure she has the to-be-mom and wife elements.
A source claims that Michael is giving Kayla a family audition by engaging her in family activities and spending time with the family on holidays. Michael took his girlfriend to the U.S. Open Tennis tournament along with his three daughters and son to see whether Kayla has got everything it takes before making the commitment.
As a former strip club cocktail waitress and having numerous criminal feuds in the past Michael might have seen something in Kayla to be so fond of him. Michael will marry Kayla after he is assured and can trust her with his kids and his money, Michael will soon plan to ring the wedding bells IF his criminal sweetheart passes the test.
Michael's last relationship was with Nicole Murphy ex-wife of Eddie Murphy, they got engaged in 2009 and split in August 2014. Michael was previously married twice and has four children, Tanita and Michael Jr. with first wife Wanda Hutchins,  and twins Isabella and Sophia with second wife Jean Muggli.
For More Celebrity news and Celebrity Entertainment stay with SuperbHub.