Michael Strahan is former American football giant, who played defensive end for fifteen years. Furthermore, he is also a former host of TV show Live! With Kelly and Michael between 2012 to 2016. In addition, he has an immense contribution to the morning show Good Morning America.
Talking about his professional life, Strahan is a father of three beautiful daughters and a son. And among three daughters he has a twin daughter, Sophia, and Isabella. Also, he is the ex-husband of two gorgeous wives, Jean Muggli and Wanda Hutchins.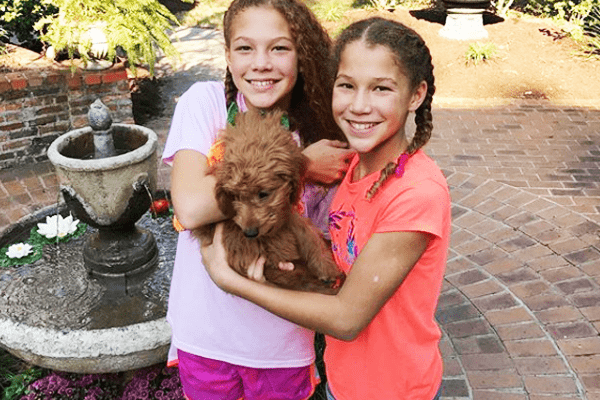 Michael Strahan's twin daughter, Sophie and Isabella.
Image Source– Instagram
Father of Four Michael Strahan
Current NFL analyst, Michael is a proud father of four children. Michael Strahan's children include the eldest, daughter Tanita, son Michael Jr. and Twin daughter, Sophia and Isabella.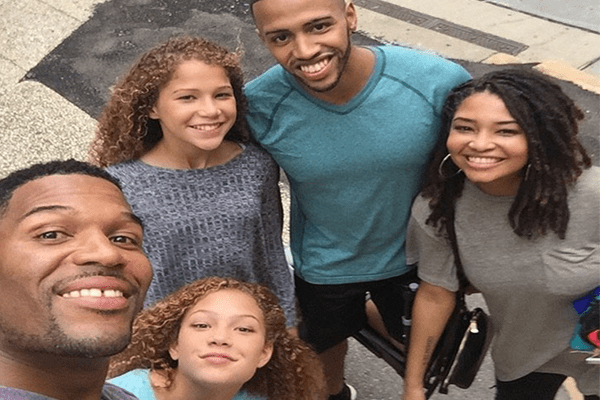 Michael Strahan's children, Michael, Tanita, Isabella and Sophia.
Image Source– People
Furthermore, Tanita and brother Michael Jr are from Michaels's first wife, Wanda Hutchins. And the twins daughter are from the second wife, Jean Muggli. Even though Michael Strahan's children are from two mothers and the bonding between these four is winsome.
Also, Michael Jr. and Tanita have raised in a different environment and apart from their twin half-sisters. But still, all four are very close and blends quite well.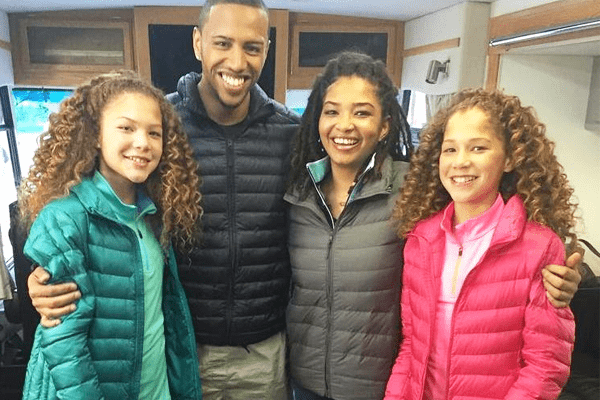 Michael Strahan's children's have unbreakable bonding.
Image Source– Body Height Weight
Most importantly, for Michael, his kids are his fortune. In fact, Michael says, kids are a genuine source of happiness. Whenever he faces the serious situation as most of the adults do, he looks at his kids that allows him to have fun, Michael told People.
Michael Strahan's children teach him a valuable lesson every day, and Michael too is keen to learn from them. Furthermore, he memorizes his mother who taught him to respect everybody. Definitely, that helps to maintain an indestructible relationship with kids.
Here is the video, where he said that his kids taught him to enjoy the life.

Not to mention, he is sweetest and responsible dad as well. He likes to celebrate every moment of his children's achievement. Here is the proof. Michael posted a picture on Instagram where he and his twins daughter are posing unorthodoxly after the graduation to 6th grade.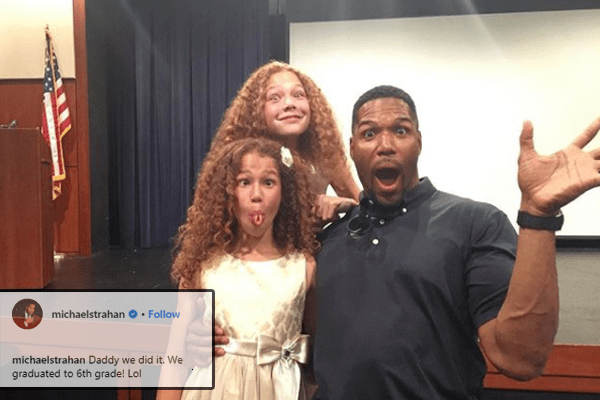 Michael Strahan celebrates the graduation of his twin daughter.
Image Source– Instagram
Brief on Michael Strahan's wives
Michael Strahan is also an ex-husband of two wives. Strahan first tied the knot with Wanda Hutchins and then with Jean Muggli.
Michael and Wanda together have two kids, Tanita and Michael Jr. The couple was having a good time together in the mid-90s. But the couple had to separate when her wife filed the divorce in 1996. Obviously, Strahan was frustrated by the situation.
But in 1999, Michael got married to Jean Muggli. He and Jean met while they were in a spa. The ex-couple has twin daughter together. Again the misery continued for Michael as they divorced in 2006. The judge ordered Michael to pay $15.3 million for divorce settlement and $18,000 for child support.
But it was not the end of Michael Strahan's relationship.  After the divorce, he started dating model Nicole Murphy. The couple also got engaged on May 22, 2009, but the engagement didn't last long as they split their engagement in July 2014. Earlier, the duo was in a relationship since October 2007.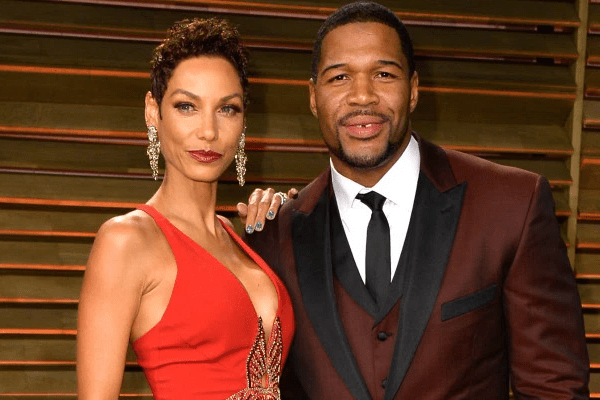 Michael Strahan's ex-fiancee, Nicole Murphy.
Image Source– Page Six
And from 2015, Michael is known to be in another relationship with girlfriend Kayla Quick. They are often spotted together and are together for 3 years.
Also, read: Michael Strahan's future wife Kayla has a criminal background
You might be interested in Kayla Quick's net worth