Roseanne Star Michael Fishman and his wife Jennifer Briner decided to separate their ways after almost twenty years of marriage. The couple are blessed with two kids together. They  were living a great married life until Fishman's wife Jennifer filed documents on Thursday, December 27, 2018 for legal separation.
Yes, according to TMZ, it was Jenny aka Jennifer who filed the docs in court. However, neither Fishman nor Jennifer had clarified the reason for their separation. In fact, Fishman said that they decided to split in mutual understanding. And after submitting the documents in the courthouse, both Fishman and Jenny went to a family dinner with their children.
Why Legal Separation but not Divorce?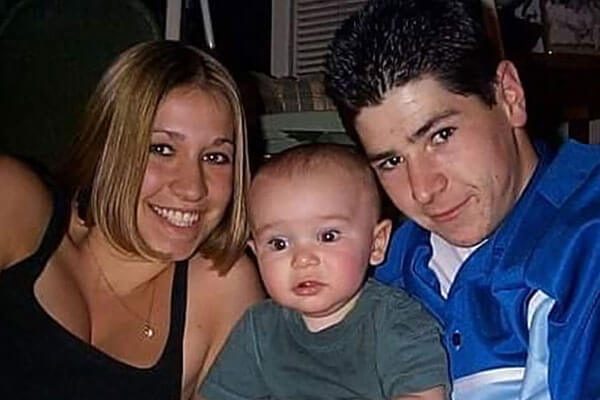 Happy Family: Michael Fishman with his wife Jennifer and one of his children. Source: People
After almost twenty years of togetherness, the couple suddenly decided to part ways. But they chose not to officially divorce but just be legally separate.
For this, Michael Fishman answered that he opted for separation  so that his wife Jennifer would be on his health insurance plan for as long as possible.
That was really thoughtful indeed! Fishman wanted his partner of twenty years to have a healthy life and be able to get her health checked without having to worry or initiate another insurance plan by her own.
He had also once revealed in an interview that his wife Jenny had a rare kidney disease when their children were little. So, the whole family had worked together to create and maintain a healthy environment in the house.
Fishman and wife Briner's Relationship
Fishman was in love with Briner at an early age. There's no history of how long they dated but the two married in 1999 when Fishman was just 18 years old.
Throughout his married life, Fishman and Briner were considered couple goals. They looked so happy together. They couldn't be happier when they became parents of two children; daughter Isabelle, and son Aaron.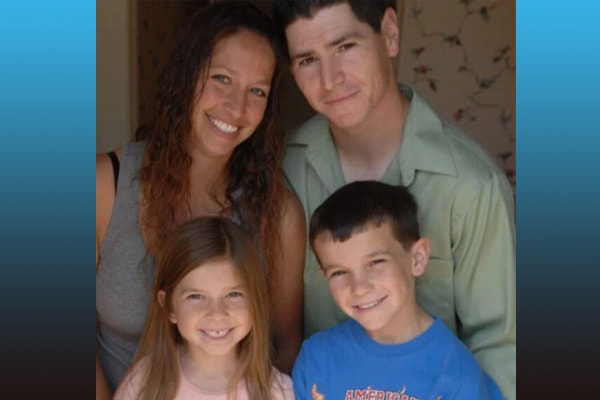 Fishman Family: Michael Fishman with his wife and son, Aaron, daughter, Isabelle.  Source: Dad of Divas
Often Michael had shared that his wife is his hero because his wife Jenny had dedicated a lot for the children's academic success. Their son Aaron is 18 and daughter Isabelle, A High School Freshman.
Michael had mentioned in his interviews about how his wife would drive the kids to him when he was working late to have dinner. And how proud he is to have such a lovely wife and kids as a family.
Michael had always believed in healthy relationships. Therefore, he shared that he loves to  model healthy relationship to his kids and make sure that their relationships are positive.
Therefore, it's really a surprise for Michael Fishman's fans to know that the couple are now separated. All we can do is respect their decision and wish for a good life ahead!
Keep in Touch with Superbhub and read more entertaining updates on celebrities' lives, their bios, news and articles.