American Academy Award-nominated actress Melissa McCarthy is not only a successful actor but also a proud mother. She is the mother of two beautiful daughters, Vivian Falcone and Georgette Falcone. And both those daughters are beautiful and lovely at the same time.
Melissa McCarthy, known for her Emmy award-winning role in Mike and Molly, is married to Ben Falcone, a fellow actor, and comedian. The two got married on October 8, 2005. They have been together ever since.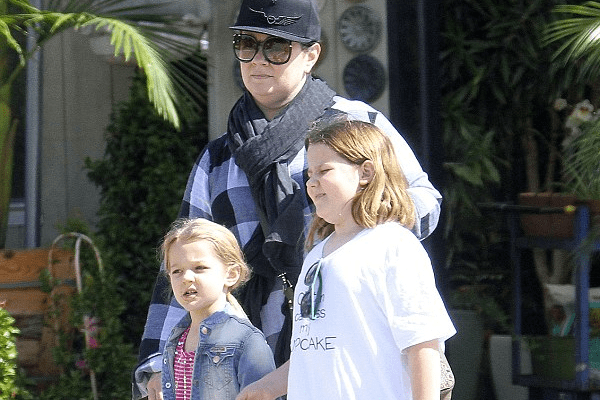 Melissa McCarthy with her daughters Vivian and Georgette, Image source: Daily Mail
Ben and Melissa, co-founders of the production company On the Day, gave birth to their first daughter Vivian in May 2007. Melissa's pregnancy was written into the final season of the TV Series Gilmore Girls. Thier second daughter Georgette followed three years later in March 2010.
And both the daughters are lovely and adorable. Vivian and Georgette, 11 and 8 respectively, both are extremely beautiful and have a certain charm about them. They both inherit the charisma that their mother possesses in abundance.
McCarthy loves spending time with her daughters. She is seen hanging out with both her daughters a lot. Despite her busy schedule, she manages to make time for both her daughters. She was spotted taking both her daughters to Halloween shopping as well.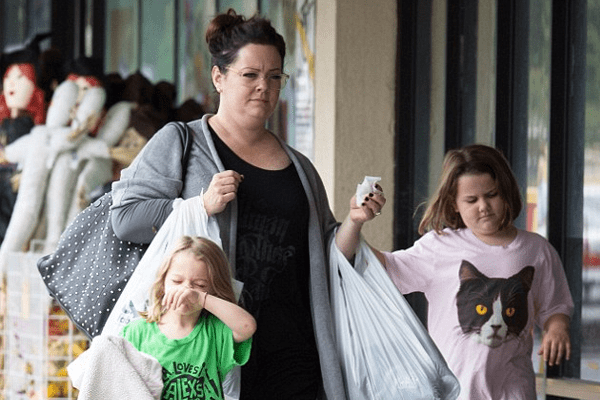 Melissa McCarthy takes her daughters Vivian and Georgette Halloween shopping, Image source: Daily Mail
Just like McCarthy, Vivian and Georgette's father Ben Falcone also loves to spend time with his girls. He also manages to make some spare time to spend with his precious children. He takes his daughters to walks and spends some quality time with her.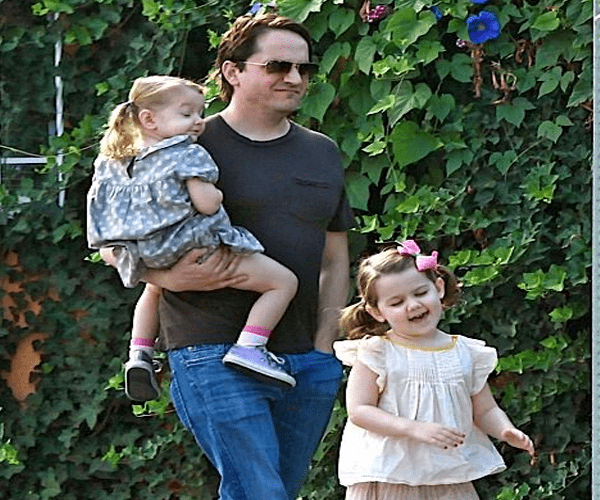 Ben Falcone takes daughters Vivian and Georgette for a walk, Image Source: Biographyz
With the love of both their parents, Vivian and Georgette have already taken massive strides in the world of showbiz. Both sisters made their acting debut in the 2016 movie The Boss. They appeared alongside their mother Mellisa McCarthy, Kristen Bell, amongst others.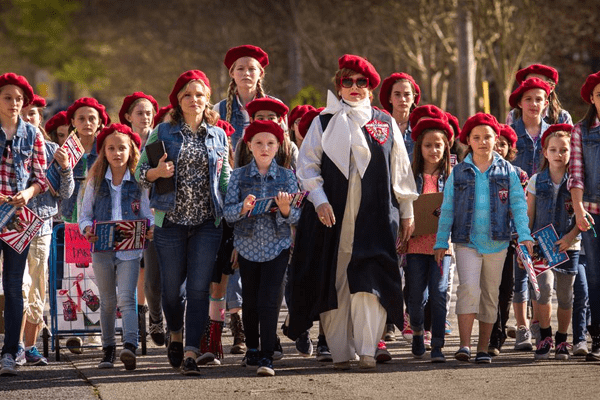 Vivian and Georgette in the movie The Boss, Image source: E!
Vivian plays the younger version of McCarthy's character when she was only seven years old whereas Georgette plays the role of a young girl who works in a brownie company. The movie is R-rated.
McCarthy said that both daughters insisted on being on the movie. When asked if they could hang in the entertainment industry, she said they'd have to wait till the girls finish college. Well, we certainly hope the girls make it in the business because we want to see more of her.
For more news, biography and entertainment, visit Superbhub.