Danish actress, Brigitte Nielsen's personal life has been a roller coaster, to say the least. A two-decade veteran in the entertainment business, she has married five men and has given birth to the same amount of children. The birth of her latest kid, Frida, has sent the media into a frenzy.
Brigitte gave birth to her daughter Frida at a Los Angeles hospital on June 22nd at an astonishing age of 54. The fact that she actually gave birth in her fifties has made it even more memorable.
Brigitte was quick to share the good news and show her happiness about becoming a mother again at such old age. She shared the very first picture of her lovely daughter Frida on her Instagram account. And indeed the daughter is lovely. Frida is very cute and it seems has inherited her mother's good looks.
Here's a look at the first picture shared by Brigitte of her newly born daughter Frida: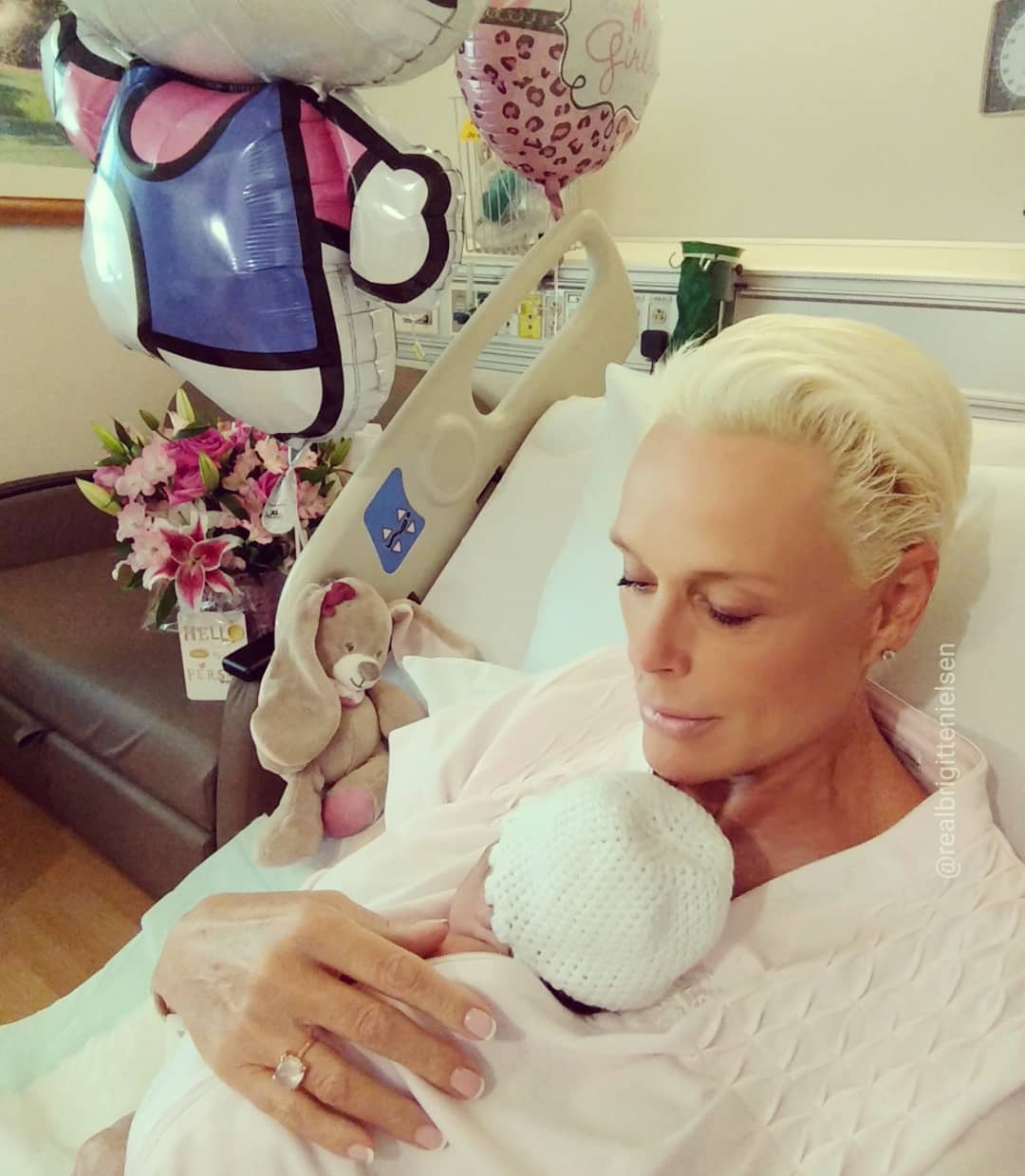 Brigitte Nielsen and her newborn daughter Frida.
Image Source: Brigitte Nielsen Instagram
The whole media was shocked when Nielsen revealed that she was pregnant at the age of 54 on her Instagram account. After four weeks of the announcement, Nielsen gave birth to her daughter, who is her fifth children.
Nielsen is currently married to Italian model Mattia Dessi, who is her fifth husband. The two got married in 2006. Previously, Nielsen had married Kasper Winding, Sebastian Copeland, Raoul Meyer, and most famously, Sylvester Stallone. In addition, she also had relationships with the likes of Flavor Flav and Mark Gastineau.
During her many relationships, Nielsen has given birth to 4 children other than Frida. Her other children are Raoul Meyer Jr., Douglas Meyer, Killian Gastineau, and Julian Winding. All of them are sons and are older than 20 years.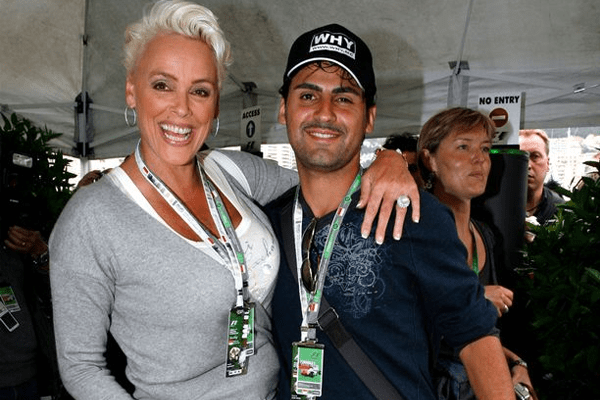 Brigitte Nielsen with her husband Mattia Dessi.
Image Source: Mirror
Nielsen and her husband Dessi were overjoyed with the birth fo their first daughter. The couple told PEOPLE that they were very happy to welcome a lovely daughter into their lives. Nielsen said,"It has been a very long road, but the birth of our daughter has been worth the wait. We couldn't be happier."
For more News, Biography, and Entertainment visit SuperbHub.