Matt Lauer is an American television anchor who served NBC as a co-host working since 1997. After 20 years of service, Lauer was terminated from NBC due to his inappropriate sexual behavior with a colleague.
NBC News was paying a huge amount of money to Matt making him the top-paid anchors on cable or network television. According to Time, NBC was paying him a mammoth $25 million salary annually. His contract with NBC earned him worth of over $100 million.
Matt Lauer's Net Worth and Annual Salary
Obviously, NBC is one of the richest and wealthiest news channels throughout the world. And the talented Matt convinced the Channel to pay him the huge amount. But it all lasted till the sexual harassment scandal.
Matt was making $25 million per year, and it was far more than annual earning of TV host Bill O'Reilly. Bill was making $18.5 million annually as a host in the show, The O'Reilly Factor.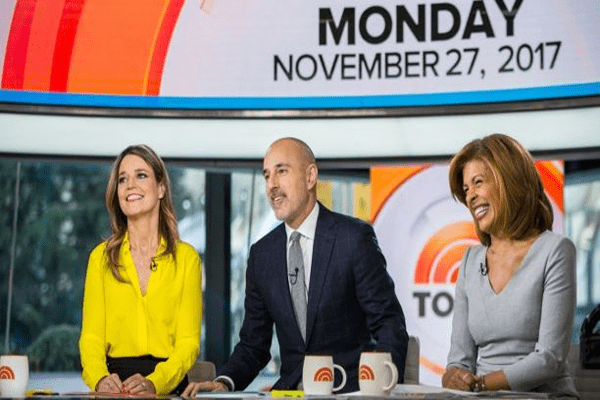 Matt Lauer in the show News Today.
Image source: Fox News
Before 2012, Matt from the contract with NBC was earning an annual salary of $17 million. According to Fortune, 2012 deal set his annual paycheck around $25 million.
Then 2014 contract, earned him $20 million per year for two years. In 2016, he extended his contract with NBC for two years and that too earned him an annual salary of $20 million. His annual salary has increased more than 42% from 2012 to 2018.
As a whole, NBC paid him more than $100 million throughout his career. While Matt Lauer's net worth is estimated to be $60 million, which is less than Bill O' Reily's net worth of $85 million.
Who is Highest paid anchor of NBC now?
Matt is no more highest paid anchor now as he was fired from NBC. He was getting an annual salary of $20 million annually. Inside the USA, he was the third highest paid journalist. While Ellen DeGeneres was on second with a same annual salary of $20 million.
Talking about NBC, he was a highest paid anchor. Now, after his termination, Megyn Kelly seems to be a highest paid anchor at NBC. Previously, she was working for FOX News and was getting $10 million to $12 million annually. But her contract with NBC is likely to earn her between $15 million to $20 million.
According to Business Insider, her contract with NBC placed her in number six spot in the list of Highest paid Television anchor. And Judge Judy Sheindlin is topping the chart with an annual salary of $47 million.
Meanwhile, Sean Hannity is likely to be included in the list after he makes a contract of stunning $29 million annually with FOX News.
House and Cars
Over the Years, Matt and his wife Annette Rogue have bought and sold numerous properties. That includes the 6.3 acres, 12-bedroom and bathroom with a basketball waterfront mansion located in North Haven, Hampton.
Matt Lauer's net worth includes the mansion that he bought from an actor Richard Gere. Richard's mansion was on the sale for $36.5 million. But Matt paid $3.5 million less than demanded that is $33 million.
Well, it was a good buy from Matt. And his adorable kids and wife were happy about it.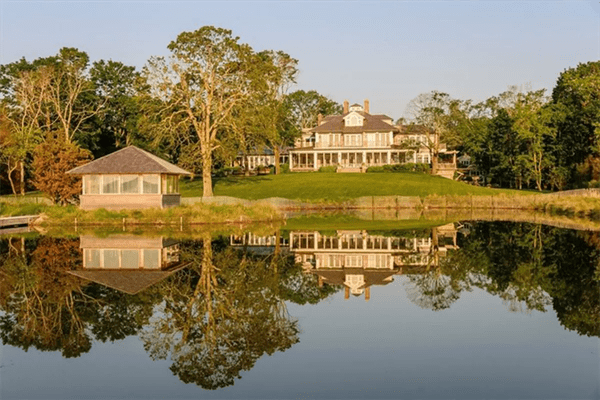 Matt Lauer's North Haven home worth of $33 million.
Image source: Curbed Hamptons
Moreover, The couple owns 40-acres horse farm, Bright Side Farm. Matt paid $3.5 for this property. This horse farm includes 24,000 sq. Foot temperature-controlled indoor ring and two outdoor rings. This luxurious farm is situated near to his $33 million mansion.
Previously, he was living with his wife and their three children in Lavish estate located in the Hamptons. And that cost an estimated $15 million. He also owned the waterfront cottage in the Hamptons. Also, an apartment in Manhattan that he bought for $5.9 million in 2009.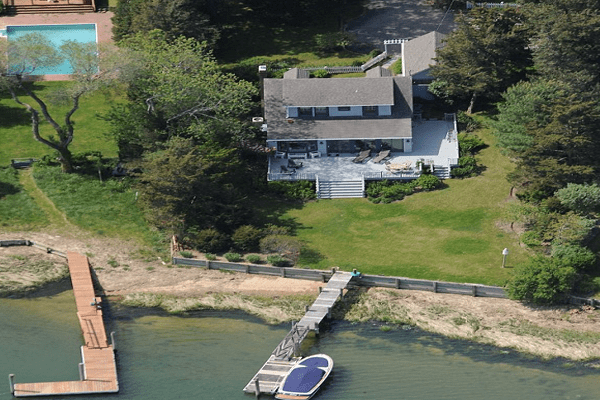 Matt Lauer's waterfront cottage in the Hamptons.
Image source- Daily Mail
In 2016, Matt sold his Southampton cottage, having three-bedrooms,  for $3.5 million. He bought this cottage earlier in 2009 for $2.1 million.
In 2017, his 25-acre estate house in Sag Harbor was on sale for $14.9 million. Initially, Matt tagged the price of $18 million, but he cut the price to $14.9 million.  This is 8,000 square-foot- home built in 2004.
He got the approval to lease a 16,000-acre ranch located on New Zealand's South Island. Matt purchased this ranch jointly with his wife, Annette. They paid $9.2 million for the lease.
Matt Chartered a Helicopter to travel his Hamptons house
$20 million-a-year man, Matt used to travel in a chopper while going back to his Hamptons home. Single side journey from Manhattan to Hamptons costs a charter charge of $1300 per trip.
According to Daily News, once Lauer took yacht lessons. He was spotted riding the jet-powered Hinckley T38 yacht, named Resilient. And it costs $1.4 million.
Matt Lauer's net worth includes his Range Rover car worth around $66,645 and others cars such as  Wagoneer.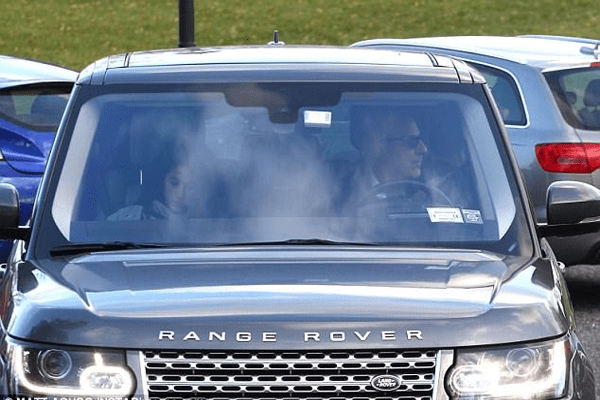 Matt Lauer was later seen driving with his daughter Romy in the same car.
Image source: Daily Mail
 Quick Facts
| | |
| --- | --- |
| 1 | Matt Lauer's net worth is approximately $60 million. |
| 2 | He was getting an annual salary of $20 million from NBC before he was fired from the job for his unorthodox sexual behavior. |
| 3 | During 2012 contract, NBC News president Steve Capus considered him as Franchise player leading the team. |
| 4 | He worked at a clothing store where he earned $2.50 per hour and this was his first job. |
| 5 | In 2016, he was named fifth highest paid TV host by Forbes. |
| 6 | While pregnant with third son, her wife filed a divorce in 2016 but later they reunited. |
| 7 | Matt offered $5 million in cash and a $100,000 horse to stay in the marriage. |
| 8 | Matt was first married to Nancy Alspaugh and divorced in 1989. |
| 9 | Nancy was the only one who defended her husband's sexual misconduct. |
For More update regarding Celebrities Entertainment, be connected with SuperbHub.