Jen Carfagno, a meteorologist at The Weather Channel is maintaining a perfect balance between family and professional life. Jen is not only good at forecasting weather news, she makes sure that her family experience only sunny and bright moments. Currently, Jen is living a happy balanced life with her husband, Neil Carfagno, and two pretty daughters.
Weather Woman Jen Carfagno's Cool daughters and Husband
Jen Carfagno's husband, Neil Carfagno, and Jen have two children together. They call their daughters, Kelly and Natalie Carfagno. It's quite difficult to guess their age difference as their birth dates are not disclosed. They even look like twins. Whatsoever, these girls look really cool like their mother and loves to hang out with their parents.
Jen and husband Neil is also pretty good at managing their time for family and often goes on trips and vacations.
Here is the post of Jen Carfagno on Instagram, where she shares a moment from Steam Boat Resort. Jen Carfagno's husband, Neil Carfagno, and Jen are skiing together with their kids. She captioned,
The family that skies [email protected] #stormpeak
Whenever Jen gets a break from her work, Jen Carfagno's husband and daughter never miss a chance to enjoy with her.
Moreover, Jen with her family goes on outing whenever they are free. Also, Jen likes to spend time with her puppy.
Here is the Collage, she posted on Instagram including a video. It was a family Halloween moment. Jen looks pretty captain planet in her Halloween costume. Her friends have commented her as a Wonder weather woman!
In the video, both the daughter are singing a song and Jen and Niel are joining them. They look so adorable and beautiful together.
Jen captioned,
Ready to save the planet! Thanks to my fam for being such great sports & planeteers! #captainplanet #halloween #halloweencostume
Carfagno family resides in Atlanta
Jen Carfagno's husband, Neil Carfagno, and daughters reside in Atlanta, Georgia.This family of four is living happily.
Since, Jen works in The Weather Channel that is situated in Atlanta, Georgia, her family decided to make a home there. Afterall, it's a family that stays together! Their pictures say it all.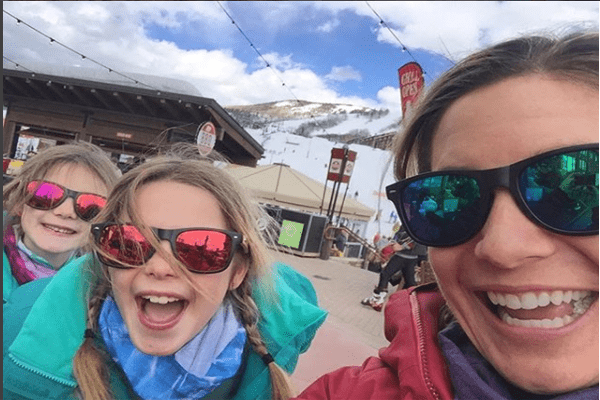 Mother, Jen Carfagno having fun with daughters, Kelly and Natali.
Image Source- Jen's Instagram
Undoubtedly, Jen is a good mother and wife. Although, she reflects family life through her social media. But, she merely speaks anything about it.
The only fact known so far about Jen's marriage is that Jen got married in the early 2000s with husband Neil Carfagno. Other details are under shades.
Short Bio of Jen Carfagno
Jen Carfagno is a meteorologist and anchor at The Weather Channel. Likely, she is considered as one of the great anchors.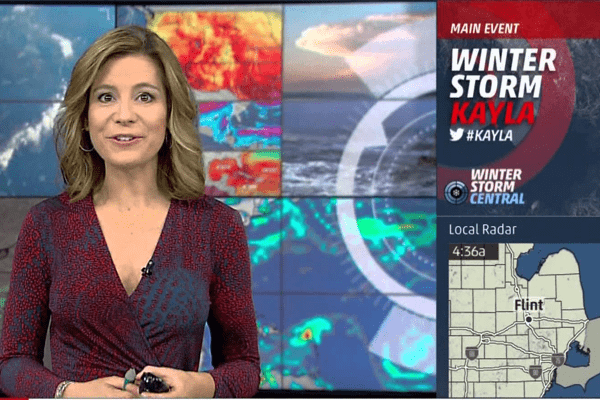 Jen Carfagno broadcasting Weather report.
Image Source- YouTube
Additionally, she completed her graduation in Meteorology from Pennsylvania State University.
Jen's husband and children love to watch her on TV as a co-host of AMHQ on weekdays from 5-9 a.m. ET on The Weather Channel.
For more Entertainment, be with us on SuperbHub.