Maren Morris's husband Ryan Hurd is a romantic singer. Ryan is not only a singer but also a prolific songwriter. He is from Kalamazoo, Michigan. Ryan has worked with a number of top-tier country music singers.
Blake Shelton, Dierks Bentley, Jake Owen, Tim McGraw are the few singers Ryan has been associated with. His creation "Lonely Tonight" was his first No.1 single as a songwriter sung by Blake Shelton and Ashley Monroe.
Maren Morris also falls under the name of top American country singer and songwriter. Born in Texas, US, Morris was engaged in country music from her early age.
Maren Morris' Husband Ryan Hurd, Married in 2018
The country lovebird, Maren Morris and her husband Ryan Hurd tied their knot on 24th of March, 2018.  The bride Maren and groom Ryan got married on Saturday night at The Cordelle in Nashville.
Only the couple knows if it is a coincidence or did they do it on purpose but Nashville is the city where they first met in 2013 while co-writing a song for Tim McGraw.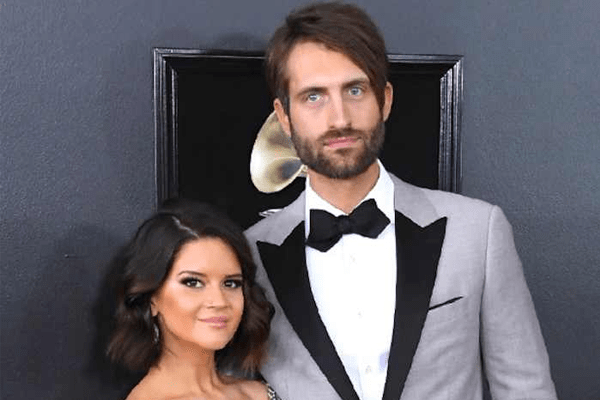 Maren Morris and husband Ryan Hurd during Grammys. Image Source: Easy Branches.
It was only in 2016 when they came out of the closet and exclaimed the two were a couple.
The couple got engaged in July 2017.
While walking down the aisle, the dress wore by Maren Morris was a custom-made dress. Nashville designer Cavanagh Baker designed it, with a long train in the back and short in the front. Whereas Ryan was looking debonair in his royal blue suit.
The fabulous and stunning wedding dress of Maren Morris was made to pay homage to her mother's vintage wedding dress.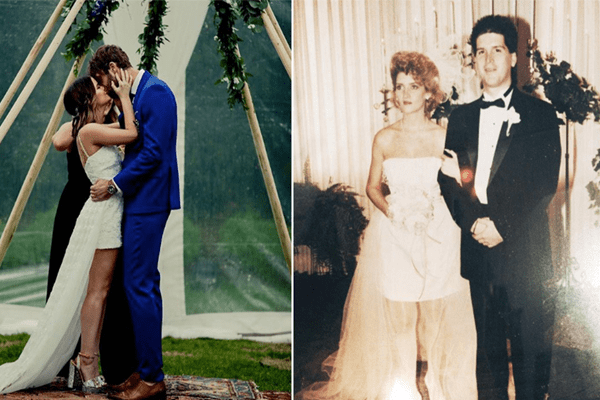 Maren Morris and husband Ryan Hurd (Left) and Kellie Morris and Gregory Morris (Right). Image Courtesy: Pinterest.
A  few days earlier before tying their knot Maren stated that she was feeling sentimental while writing vows and how she dreamt of Ryan as her husband.
As for Ryan Hurd, the romantic singer and songwriter, he released "Diamonds or Twine" for his wife Morris. He stated that he wrote the song for Morris. He played it before asking her for marriage in Michigan.
Whilst the pair were in a honeymoon, Maren Morris said that she is the most fortunate human to have married Ryan Hurd.
For more News and Entertainment follow SuperbHub.