Marcus Lemonis is a very busy Lebanese-born American businessman, T.V. personality, Philanthropist, and Politician. Does this busy personality have a time set aside for his love life? Let's decipher his personal life and find out who is Marcus Lemonis dating, his girlfriend or if Lemois is married or not.
Who is Marcus Lemonis's Girlfriend or Wife?
In August 2015, rumors and reports of Marcus Lemonis, dating girlfriend Bethenny Frankel fired up in the medias.  According to sources of People, the duo was spotted at an Appolo in the Hamptons Charity Event in 2015. Although they had not confirmed about their relationship, they were definitely dating each other.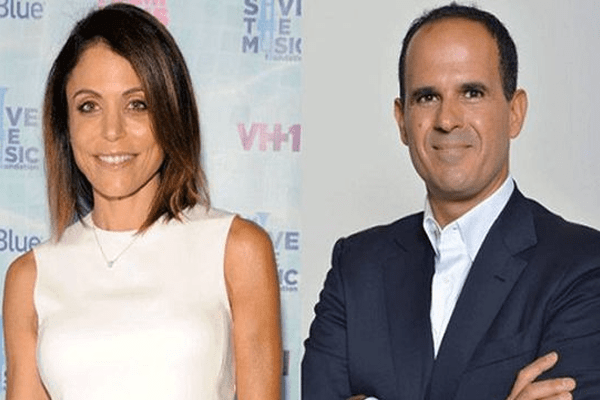 Marcus Lemonis dating girlfriend Bethenny Frankel in 2015
Image Source: Getty Images
Sources of Us Weekly confirms exclusively that they met over the summer and have been seeing each other. Frankel referred Marcus as really smart, successful and nice. The pair seems to really like each other.
Marcus Lemonis's girlfriend Bethenny Frankel had publically revealed on July 14, 2015, on her Twitter Account that she liked him.
She has also spoken up in interviews that she has dated Marcus.
More on Marcus Lemonis's girlfriend Bethenny Frankel?
Bethenny Frankel is a gorgeous T.V. personality, entrepreneur, and author. 47 years Frankel is widely known for participating in The Real Housewives of New York City.
She was married to industry executive Peter Sussman(1996-1997). In March 2010 she married Jason Hoppy and gave birth to a daughter, Bryn in May. She separated from Hoppy in 2012 and filed a divorce in 2013 which was finalized in 2014. In 2017, she sued for full custody of their daughter who is living with her at present.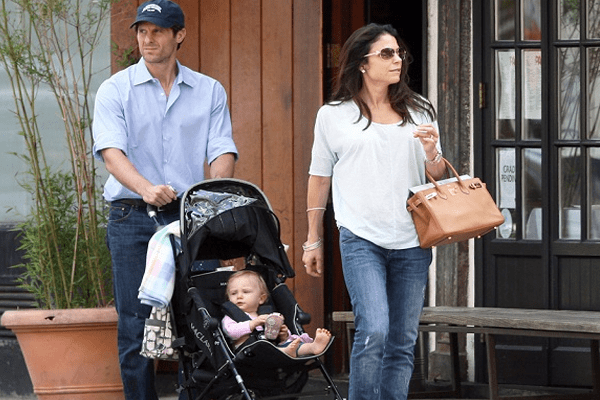 Bethenny Frankel and ex-husband Jason Hoppy with their daughter Bryn
Image Source: pinstake
About Billionaire Marcus Lemonis's Rough Childhood, Parents
Marcus Lemonis is a man of a story, the life he now has is a result of pure hard work and sheer determination.(Born: November 16, 1973) Growing up in the chaos of Civil War and foreign invasions in Beirut, Lebanon, his early life was full of challenges. Marcus Lemonis had endured and thrived in every suffering; Lemonis
was adopted by non-biological parents from an orphanage
molested by a close relative.
was homeless in his teens.
suffered eating disorder and depression as a child
attempted suicide
completely lacked confidence throughout childhood and in college
Lemonis had personally invested $23 million on the show The Profit. In his, show Lemonis advises and counsels struggling companies about the profit and losses of business and provides guidance to lead a good business.
Marcus Lemonis graduated from Marquette University in 1995 with a bachelor degree in political science and criminology. In 2014, Lemonis collaborated with NASCAR to renew Camping World's sponsorship of Truck Series till 2022.  According to HOWRICHEST Lemonis in 2018 has a stunning Net Worth of $1 billion.
Presently he is the director and CEO of Camping World, Good Sam Enterprises, Gander Outdoors and The House Boardshop.