Gorgeous Maille Doyle has more than every quality a model needs to have. Perfect in every possible way from physique to a charismatic character and a very appealing attitude. Doyle has a bold personality and doesn't get shy when it comes to photo shoots. She has inked her body with some artistic tattoo designs and also had her nipples pierced.
Following her love life, Maille was married to English Model Ash Stymest in 2011 and was blessed with a beautiful daughter Summer Doyle-Stymest born on March 23, 2012. Maille and Ash's marriage couldn't last long and the two divorced in 2013. Their many admirers considered them as the hottest couple and were saddened following the divorce.
Maille Doyle Inked Body
Hot Model Maille has some beautiful tattoos on her body: giant butterfly on the hips and PIXIE inked under lips. Maille's most attractive is the giant ship embroidered from the right thigh up to the rib.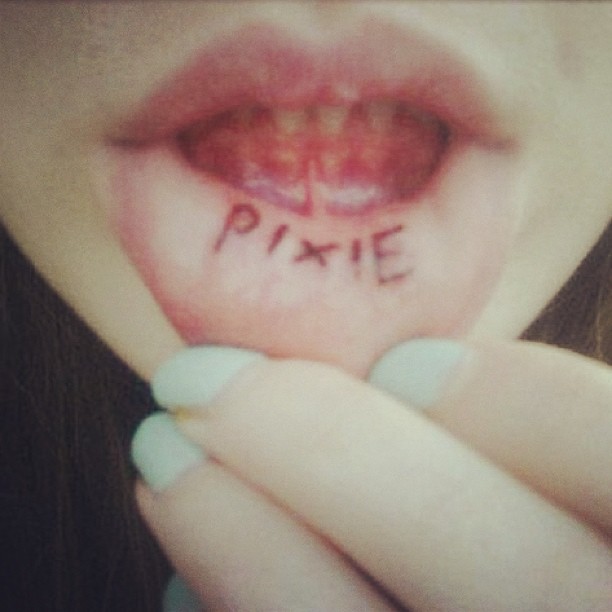 Tattoos: Maille Doyle PIXIE inked in her under lips. 
Image Source: Instagram/mimidoylepixie 
Maille has FREEDOM tattoo on her forearm and some inscriptions on her wrist and leg. Maille Doyle has the hottest body and some beautiful tattoos inked on her silky smooth skin.
Also Read: Maille Doyle Net Worth
Maille hails from Bristol, South West England and later moved to London to pursue her interest in Modeling. She initially started working as a model in a fashion company TopShop.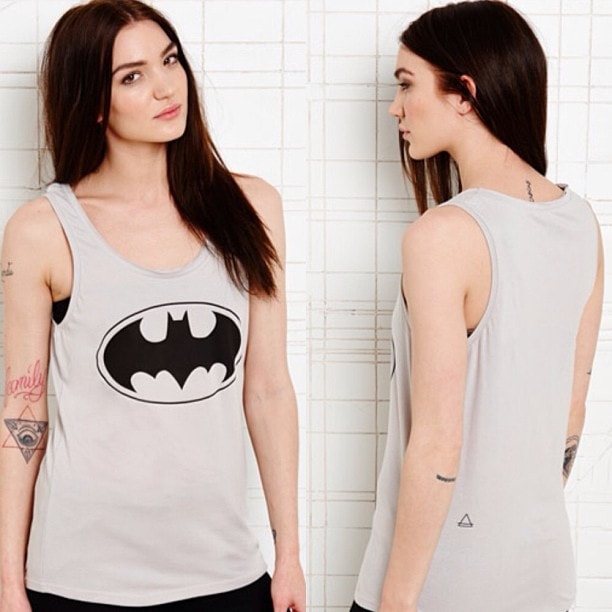 Maille Doyle was born in Bristol and moved to London. 
Image Source: Instagram/mimidoylepixie 
Doyle also has a tattoo on her right elbow and a star with an Illuminati triangle in her arm. Maille Doyle has a tomboyish character and a very glamorous style to adapt every variation of outfits she puts on.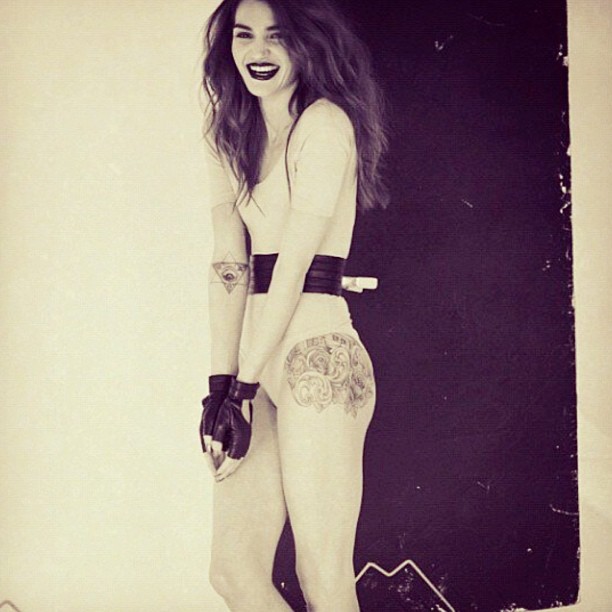 Maille Doyle has a beautiful pirate ship tattoo on her body. 
Image Source: Instagram/ mimidoylepixie 
Not only modeling but Maille Doyle had been snowboarding since she was three years old. Maille loves Caramel Lattes and is practically addicted to it. When it comes to selecting outfits Maille prefers Crombie style coat with cord shorts and trousers.
Watch Maille Doyle's video of her tattoos and selfies:

For more Celebrity News and Entertainment: SuperbHub .