Luke Perry's ex-wife Rachel Minnie Sharp was also seen in Luke's deathbed. They got married in 1993 and divorced after ten years of marriage life.
Luke Perry surprisedly passed away on March 4, 2019, from a stroke. The 52-years old actor was surrounded by his family including ex-wife and fiancee when he died.
So here are the things you have to know about Rachel Minnie Sharp.
Luke Perry and His Ex-Partner Rachel Sharp 
Luke Perry and Rachel Started dating in 1991. It was reported that They met after she sent him a Lingerie as a fan. But Luke never confirmed the allegation and said they met in a restaurant. After two years of dating, they tied wedding knot in 1993. Only 50 guests including family and some of Luke's Beverly Hills 90210 castmates attended the wedding party.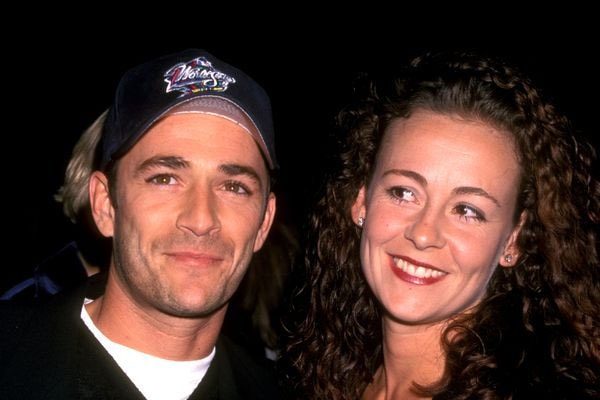 Late Luke Perry and his ex-wife Rachel Sharp when they were together. Picture source: Wire Image.
The couple was blessed with two children. Rachel and Luke got divorced in 2003 after ten years. However, they remained close even after the divorce. And Rachel was by Luke's side during his final breath.
Luke Perry's Ex-Wife Rachel Sharp is Mother of Two
Rachel is the mother of two children, a son named Jack Perry and a daughter named Sophie Perry. She had both her lovely kids with her late ex-husband Luke Perry. Rachel Sharp and Luke Perry's son Jack is a professional wrestler who goes by the name Jungle Boy Nate Coy. Currently, he is signed to All Elite Wrestling
As for Luke Perry's daughter, Sophie Perry is working on community developing projects. According to People, she was still on her tour project when her father was ill, and she rushed to Los Angeles before his death.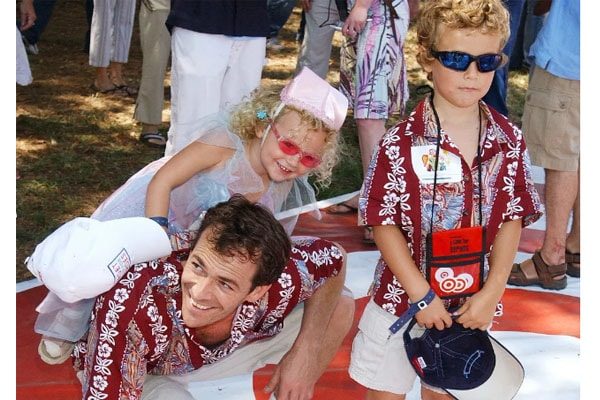 Rachel Sharp's late ex-partner Luke Perry along with their son and daughter. Picture source: Pinterest.
According to E! News, When Luke Perry and Rachel Minnie Sharp announced their split in 2003, they had to share the custody of their two children.
Is Rachel Sharp Dating Anyone?
After the divorce with Luke, there is no news of Rachel being involved in any kind of romantic relationship. It seems like she couldn't move on after the harsh divorced with ex-husband Luke.
However, Luke Perry was seen with many women after they divorced. Luke was dating girlfriend Wendy Madison Bauer. However, Luke Perry and Wendy Madison Bauer's engagement was revealed only after the death of Luke Perry.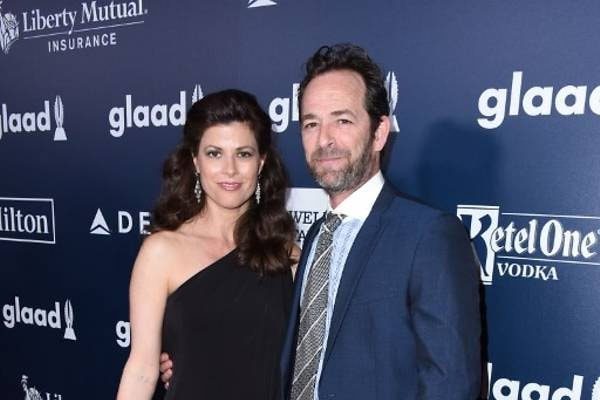 Late Luke Perry along with fiance Wendy Madison. Picture source: Getty Images. 
Late Luke Perry's fiance Wendy Madison was also along Luke Perry in his last breath.
SuperbHub for more News and Entertainment.