Lucky are those who find their soulmate and are together for decades. Because that kind of bond is unbelievable and very rare. Lars Mikkelsen and Anette Støvelbæk are among those lucky people who found their ground to settle in since 1986.
Isn't it amazing, for two people to stay in love for such a long time, sharing such a bond? Let's look into the couple's love life a little.
Three Decades-Long Marriage
The lovely couple of Lars Mikkelsen and Anette Støvelbæk met in 1986 at a New Year's Eve party. Moreover, Anette was only 18 years old during their first meet. Ever since then, the couple is glued together.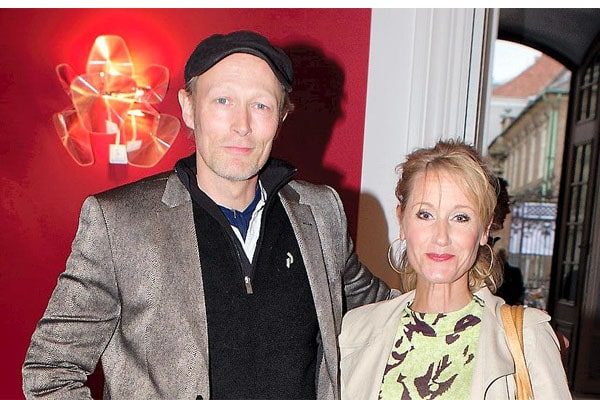 Anette Støvelbæk believes her husband is her husband, best friend, and lover. Image Source:  Mikael Rieck.
The duo moved in together when Anette was in her 20s and announced their marriage only at the age of 21. Anette's parents were astonished about the news but happily accepted Lars Mikkelsen.
Lars Mikkelsen and Anette Støvelbæk have been married to one another since 10 October 1989. The couple shares fairly strong bonding and are continuing to seek within one another. The pair seems to prefer their personal life away from the media and thus they're not even present in any social media handles.
Aforementioned, Lars Mikkelsen's wife, Anette Støvelbæk was quite young during their meeting. In that sense, the couple evolved together. They make numerous appearances in the award shows together.
Family Together
A couple since the 80s, Lars and Anette are still radiant and still in love with one another. It's said that a couple's love is more deepened with the arrival of their children. Guess, the blessings in the form of two sons helped strengthened the relationship between two.
After 6 years of marriage, Anette and Lars decided to bring a piece of them and hence, in 1995, Lue Mikkelsen was born. The 24-years-old is following his parents' footsteps and went on to cast on TV 2's popular series, Bathing Hotel.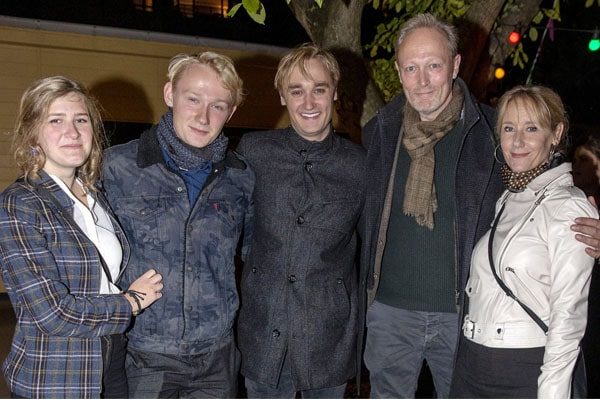 Lars and Anette are proud parents who are rejoicing their son, Lue's success. Image Source: Dan Mariegaard.
Additionally, in 2001, Lars Mikkelsen's son Thor Mikkelsen was born.
Both Lars Mikkelsen And Anette Støvelbæk Are Talented Actors
Lars Mikkelsen's wife is an unapologetic, outspoken and extraordinarily talented woman. She's known for her role in In a Better World, Kleine Morde unter Nachbarn, Itsi Bitsi and many more.
Similarly, Anette Støvelbæk's husband, Lars is equally talented and admirable. He's made appearances in various TV series and films. Mikkelsen is known for his roles in The Killing, Sherlock, Star Wars Rebel, etc.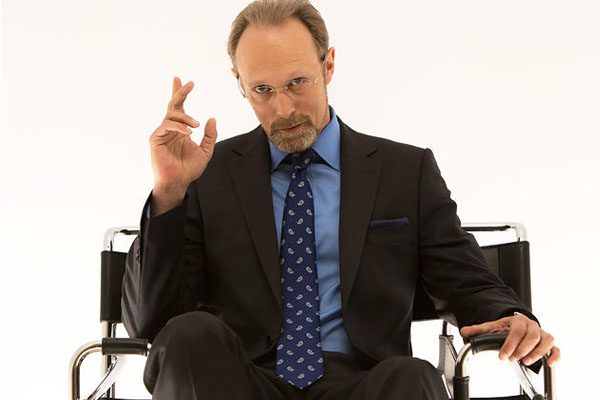 Lars Mikkelsen starred as Charles Augustus Magnussen in Sherlock. Image Source: TV Guide.
Today, Lars Mikkelsen is busy with his new project in the Netflix series, The Witchers along with Mahesh Jadu, Anna Shaffer, Anya Chaltora, and Henry Cavill.
Even today, Lars and Anette are totally in love with one another sharing incredible relationship bonding with one another. They are the proud parents of two children. Let's hope the dynamics of their relationship keeps on growing and we continue to see the couple with all smiles.
Make Sure To Follow SuperbHub For More Updates On Celebrity News, Entertainment, and Biography.