A woman who stays by you in your hard times is the woman you can trust with your life. Similar case with Syrian actor, Jay Abdo's wife. Since the very beginning, when the couple enjoyed their blissful marriage, she stayed right beside him. And when things began to fall a little, she was still the shoulder Abdo could lean on.
In either way, what a human desire from their partner is emotional support, praise, and a little boost when your knees start quivering. Abdo's partner, Fadia Afashe, was just what he needed. Let's look more into the love life of the dashing Syrian actor, Abdo, and his wife.
From a Cultural Elite To A Disgrace To The Country
Jay Abdo's wife, Fadia Afashe was a painter, and human rights lawyer. She had to flee Bashar Al-Assad's cruel regime. Afashe was studying public policy at the University of Minnesota in Minneapolis and intended to return Syria after graduating.
But things did not go as planned. Syrian dramas were famous for showing its political views but Jihad had known the reality. Although the series portrayed the openness and the democratic world, they were not allowed to criticize the government.
Unfortunately, Jay "Jihad" Abdo is an outspoken man, and thus for the first time, he spoke about what Syria truly is in an interview in Beirut. Immediately after, his fame and his name were crashing down. He'd receive countless threatening messages and was offered to apologize for the mischief which he was obliged to follow. However, he refused.
Throughout all these hassles, Abdo's wife stood by his side as a pillar, as a foundation to build a new life. Abdo was called and threatened innumerable times to appear on television and talk in support of the regime, but with the support of his wife, Afashe, he refused.
View this post on Instagram
Weeks of sleepless nights and finally, he received his visa and fled to be in his sweetheart's arms. The most comforting place he could have thought of at the time. From an elite to a slum, a pizza delivery boy, Jihad conquered his life again with the help of his wife. That's a bond everyone envies and will make history.
The Couple's Journey To New Life
When a man's whole career comes crashing down because of a mere interview where he just spoke his mind, it's too unfair. Jihan "Jay" Abdo suffered from a similar fate. After fleeing to the U.S. with his wife, he began his life differently.
Lived most of his life in comfort and fame, Jihad flew away with a tiny fraction of his savings. He joined his beloved wife in the U.S. The couple suffered greatly as the paperwork for asylum took a while to process, and Abdo's spouse, Fadia Afashe's work permit, got delayed. They were alone in a completely strange country and new rules.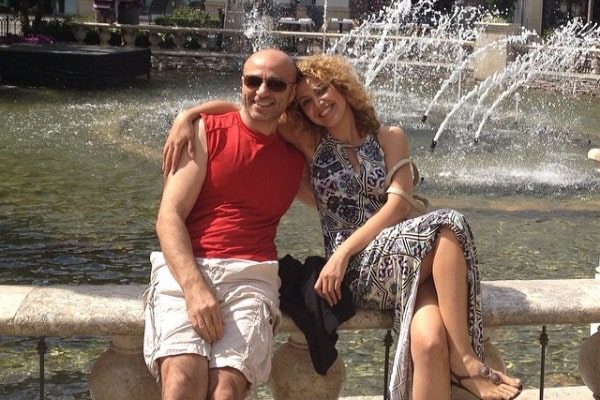 Despite the life-threatening calls, Abdo's soulmate refused to leave his side and escalated at the same speed. Image Source: Fadia's Instagram.
Despite all the hurdles, the couple stuck together and conquered their life again. Though it was a slow process, Jihad and his wife definitely walked on their foot again. Fortunately, Werner Herzog cast him in a significant role opposite Nicole Kidman in his movie Queen of the desert in 2014. Since then, his journey to Hollywood began.
Because of Abdo's hard works and humble nature, he found himself working with big names. Moreover, his second movie, "Facing Mecca" won the Student Academy Award, 2017.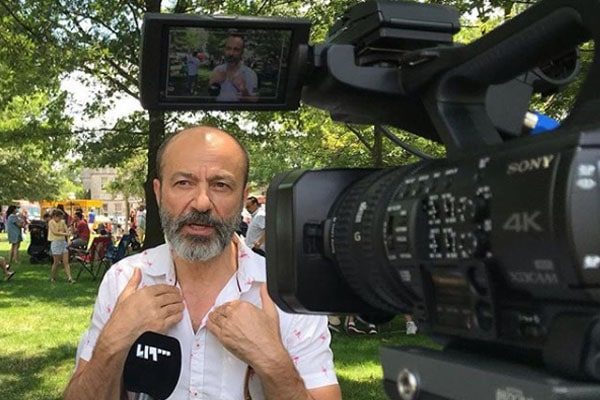 Abdo's comeback to the film industry has proven that dedication will not be wasted. Image Source: Abdo's Instagram.
Today the couple is living a comfortable life, surrounded by friends and good people. Although the memories of those left behind still haunt Jihad, he remains calm and waits for the right time along with his soulmate.
A Powerful Duo Today
When a woman sees her man falling from a height, it crushes her inner self. Jay "Jihad" Abdo's wife, Fadia Afashe, had seen her man fall, crash and cry at some point. Once a man who'd earn millions and live in luxury was suddenly fighting against many struggling actors, he was competing for a piece of bread.
Once a famous actor was playing an unpaid role and was happy with it. Jihad was grateful for those, and Fadia Afashe recalls crying to herself, seeing her man's life take a big fall. Married since 1st September 2006, the couple has not wavered yet and still share the same love they shared before.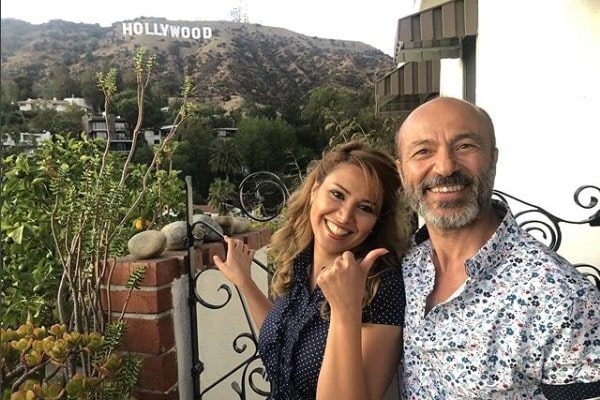 The couple has been through every pain together. Image Source: Jay Abdo's Instagram. 
Although the power couple has settled down in L.A., their heart and sympathy for their country remain the same. Though a little interview cost his career, Jihad and his wife still hope for a democrat Syria. The couple is involved in philanthropic acts together and appears in any campaigns that would speak up for their motherland.
Let's hope the duo finds their peace and enjoy their new life together without sorrow and regrets. Just as they have supported one another in their downfall, let's hope to see them rise together in the future.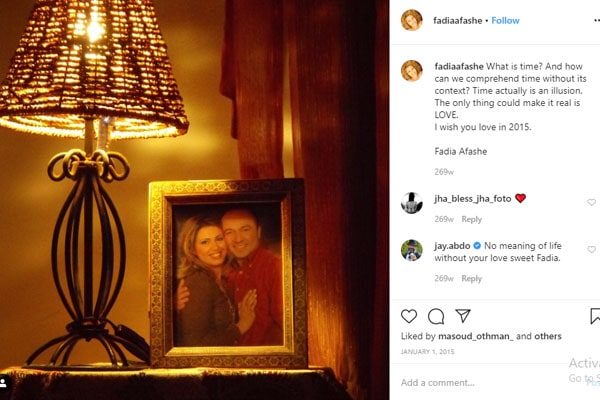 Let's hope Abdo and his wife's dream for their country come true. Image Source: Fadia's Instagram.
Jay Abdo is an activist who has used his fame to assist children with special needs. He is a kind-hearted man. Since Abdo's own children are unheard of, let's hope we get to hear about them soon in the near future.
Don't Miss To Follow SuperbHub For More Updates On Celebrity News, Entertainment, and Biography.